Lady Gaga and Bradley Cooper Finally Unveil Full A Star Is Born Trailer Song, "Shallow"
Photo by Neal Preston
Movies
News
A Star Is Born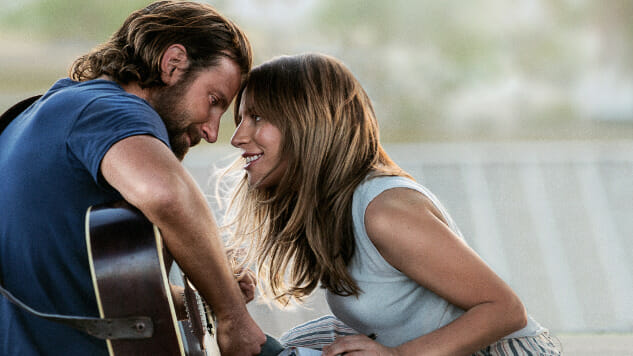 If you've gone to the theater to see a movie—any movie—at any point during the summer, you probably also caught the trailer for A Star Is Born, and may have even caught yourself singing along to the bits we hear of Bradley Cooper and Lady Gaga's singing in it. Gaga's "haaaaaaahaaah" vocalizing in that ubiquitous trailer might already be a meme amongst hardcore moviegoers, but until now, we haven't heard any full songs from the highly anticipated musical remake.
Today (Sept. 27), Lady Gaga finally unveiled "Shallow," her duet with director and co-star Cooper, and the first full song we're getting from the A Star Is Born soundtrack. The trailer already gave away most of Cooper's parts, already committed to memory for anyone who's already seen it too many times, but the full song provides listeners with more of Gaga's parts, building up to that infamous "haaaaaaahaaah." It's a big, gratifying, crowd-pleasing tune, and hearing the full thing has only made it catchier.
Cooper and Gaga have been making a very aggressive push for A Star Is Born, building on strong festival reviews, the attention around Cooper's directorial debut and a "deglammed" performance from pop star Gaga.
A Star Is Born premieres Oct. 5, with the soundtrack releasing the same day.
Listen to the song below.