We've gotten caught up in countless HBO original series, but if you have an HBO Go account (or you're bumming your parents'), it's worth looking at the monthly movie selection. This month, the streaming service offers some of the best crime dramas in history, several recent Oscar favorites and three Wes Anderson films. Here are our picks for the 25 best movies to watch on HBO Go for July 2014.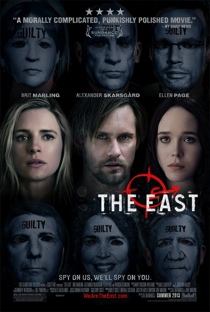 25. The East (avail. 7/15)
Year: 2013
Director: Zal Batmanglij
Director Zal Batmanglij and Actress Brit Marling join forces again as co-writers in their fast-moving followup to 2012's Sound of My Voice. The East is the story of a private-firm intelligence agent (Marling) looking to infiltrate a shadowy group of anticorporate terrorsists, and it's fun to see her on the other side of the ledger (she was the leader of the group being infiltrated in Sound). Marling is wonderful as always, Alexander Skarsgaard is appropriately mysterious as the leader of the group, and Ellen Page turns in her best performance in years. The film was produced by Ridley Scott (and executive produced by his late brother Tony), and the Hollywood pedigree shows; Batmanglij seems to be making his bid for the brass ring here, and he should get it.—Michael Dunaway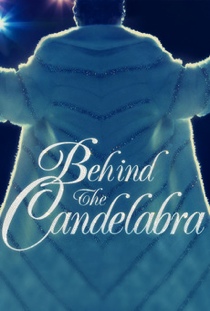 24. Behind the Candelabra
Year: 2013
Director: Steven Soderbergh
At first blush, the main draw of Behind the Candelabra would seem to be its camp appeal: a true-life love story between a humble aspiring veterinarian and Liberace, that icon of kitsch and knowing excess. And while that element exists in director Steven Soderbergh's film, what resonates more strongly is the difficulty in falling in love with someone famous. That person may love you back sincerely, but fame always gets in the way. That's not a particularly revelatory idea, but Soderbergh and his cast at least find a lively way to say it one more time. A glitzy coming-of-age story told in hot tubs and Rolls Royces, Behind the Candelabra is not necessarily the sort of project you envision Soderbergh finishing his directing career making. But if it is his final movie, it's worth noting that this is one of his warmest.—Tim Grierson

23. Enough Said (avail. until 8/24)
Year: 2013
Director: Nicole Holofcener
At the heart of Enough Said are the stellar performances by a solid cast with Julia Louis-Dreyfus and James Gandolfini leading the way. Gandolfini's cooly confident performance as a man who knows exactly who he is (a big-bellied slob) and what he wants out of a relationship plays perfectly against a woman who builds defense mechanisms to protect herself—and her heart—from getting it wrong again the second time around. Holofcener's characters are wonderfully imperfect, and Enough Said shows that, just as in real life, sometimes moms and dads don't have all the answers.—Christine Ziemba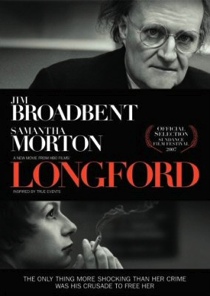 22. Longford (avail. until 7/31)
Year: 2006
Director: Tom Hooper
Originally made for TV, Longford tells the story of an English member of the House of Lords who campaigns for the parole of a notorious murderer, believing her to be reformed. Directed by Tom Hooper (The King's Speech, Les Misérables, the film is an opportunity to see the wonderful acting of Jim Broadbent. And to witness a soul who chooses to see the good in humanity.—Josh Jackson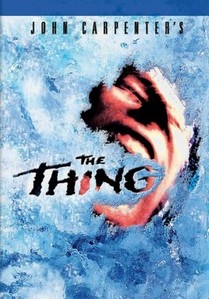 21. The Thing (avail. until 7/31)
Year: 1982
Director: John Carpenter
Starring a never-more-grizzled Kurt Russell and his epic beard, John Carpenter's remake of 1951's The Thing from Another World is a different beast altogether. An horrific, slimy, pissed-off beast at that. Perfectly evoking Reagen-era Cold War paranoia, Carpenter's Thing also boasts creature effects that remain as grotesquely terrifying 30 years later. And hey—how many other films do you get to see with the Quaker Oates guy going berserk with an axe?—Scott Wold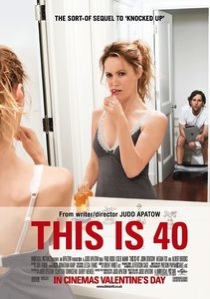 20. This Is 40 (avail. until 8/15)
Year: 2012
Director: Judd Apatow
Judd Apatow might just be the dirtiest moralizer in all of Hollywood. This Is 40, a loose sequel to Apatow's Knocked Up, is another example of Apatow's values-based story-telling. It tells the simple yet emotionally complex story of Pete (Paul Rudd) and Debbie (Leslie Mann, Apatow's wife), who find themselves in a mid-life fight for their marriage. By film's end, This Is 40 not only confirms Apatow's ardor for family and marriage (and the moral fabric they represent), it also confirms that there's substance beneath the filthy veneer, that the director's crass aesthetic is just a means by which he communicates truth. Sure, it can be a chore to wade through the overabundance of vulgarity and profanity in This Is 40 (in spite of the strong humor that comes of it), but, well, this is Apatow. The payoff is worth it.—David Roark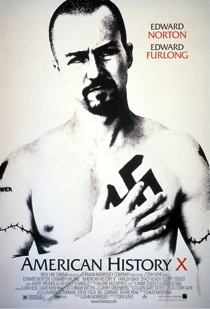 19. American History X (avail. until 7/31)
Year: 1998
Director: Tony Kaye
It's upsetting that director Tony Kaye was so unhappy with the final cut of American History X that he tried to have his name removed from the credits. How much better can a debut feature realistically get, and why discredit one of the greatest films ever made about race relations by attributing it to Humpty Dumpty? Although the driving force of the film is Edward Norton's visceral performance, Kaye makes him the centerpiece of so many now-iconic black-and-white compositions. The dinner scene that erupts into an argument about Rodney King is so arresting due to Derek Vinyard's palpable anger. But when Vinyard throws his mother's new boyfriend out of the house and he turns back, briefly, to see the American flag blowing in the wind, just before he leaves? That's Tony Kaye knowing how to create an indelible image.—Allie Conti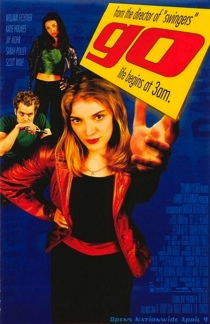 18. Go (avail. until 7/31)
Year: 1999
Director: Doug Liman
Quentin Tarantino's meteoric rise in the '90s brought about an inevitable wave of copycats, with each trying to capture the director's quirky, pop-culture-informed dialogue and propensity for non-linear storytelling. Go actively succeeds at aping the energy and playfulness of Tarantino's films while retaining a voice all its own. Set primarily around Christmas Eve, the film tracks three separate stories of crime gone afoul, with each story interlocking or playing into the others in increasingly amusing ways. Directed by future Bourne Identity helmer Doug Liman and written by John August (Big Fish, The Nines), the film also boasts an impressive cast that includes Sarah Polley, Timothy Olyphant, Katie Holmes, Taye Diggs, Breckin Meyer, Jay Mohr and Melissa McCarthy.—Mark Rozeman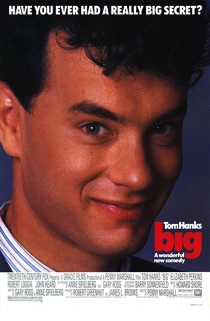 17. Big (avail. until 7/15)
Year: 1988
Director: Penny Marshall
If you ignore the problematic issues inherent in a man with a 13-year-old's mind entering into a relationship with a thirtyish woman, Big remains as charming as it was at the time of its release. Tom Hanks is an absolute joy to watch as the central boy-man and the iconic scene where he and Robert Loggia perform "Heart and Soul" and "Chopsticks" on a foot-operated keyboard is enough to warm the cockles of even the most cynical viewers' hearts.—Mark Rozeman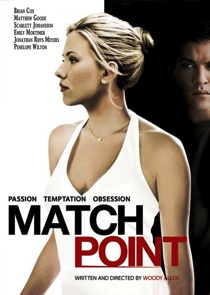 16. Match Point (avail. until 7/31)
Year: 2005
Director: Woody Allen
Match Point restored many's faith in Allen after a series of disappointments. Essentially a retread of half of Crimes and Misdemeanors—albeit a fine, glossy, expertly-paced retread—the film marked Allen's key departure to Europe for the first of four efforts. Jonathan Rhys Meyers and Scarlett Johansson made for beautiful blanks for which he could project his lofty Dostoyevskian ideals, in a tale about murder and it's devastating mental and moral ramifications. Thematically dense yet consistently compelling, Match Point is the kind of thinking man's thriller only Allen knows how to make.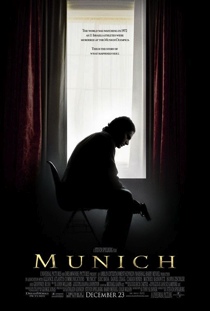 15. Munich (avail. until 7/31)
Year: 2005
Director: Steven Spielberg
Steven Spielberg's account of Israel's top-secret, government-sanctioned retaliation against the 1972 Munich Olympic murders may very well be the darkest movie of the director's career. While even the brutal Schindler's List concluded with a message of hope, Munich explores the bleak, soul-crushing repercussions of revenge and how it leads to a never-ending cycle of violence. Despite its downer themes, however, the film also works as an effective suspense thriller, with Spielberg setting up some of the most nail-biting set pieces of his career.—Mark Rozeman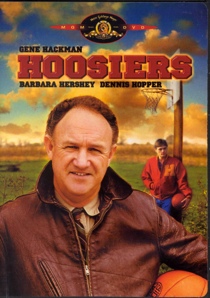 14. Hoosiers (avail. until 7/31)
Year: 1986
Director: David Anspaugh
The ultimate tribute to Indiana basketball is also a few other things: a morality play, a history, an honest reckoning of the pros and cons of small-town life. If you don't get emotional while watching the pastoral opening credits, you've never lived there—and you've never lived.—Nick Marino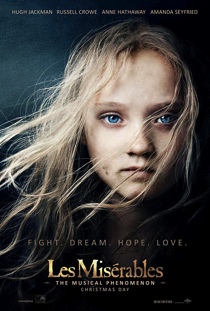 13. Les Misérables (avail. until July 15)
Year: 2012
Director: Tom Hooper
Jackman encounters some passages that don't suit his voice. (Other songs, like "Bring Him Home," suit it perfectly.) But he's well aware of his limitations and how to work around them. Most importantly, he understands the emotions behind the music and is able to create a full character from it. —Jeremy Matthews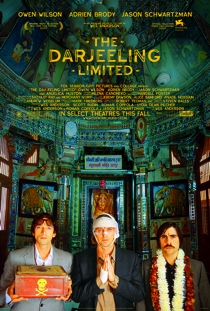 12. The Darjeeling Limited (avail. 7/15)
Year: 2007
Director: Wes Anderson
In Wes Anderson's fifth film as writer/director, the surroundings may be new, but there's plenty familiar her for fans of his previous work. Set on a train trip through India, longtime Anderson compatriots Owen Wilson and Jason Schwartzman join Adrien Brody as a trio of brothers. Family bonds are tested. The overbearing presence of parents is felt. Gorgeous, stylized shots and striking color palates are presented. And little victories are won. If all Wes Anderson movies are a little the same, there's still nothing like a Wes Anderson movie.—Josh Jackson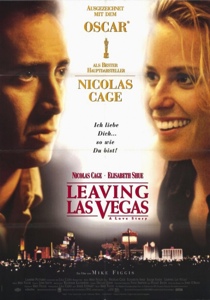 11. Leaving Las Vegas (avail. 7/15)
Year: 1995
Director: Mike Figgis
Say what you will about Nicolas Cage—when he's good, he's really good. Never was this more apparent than with his Oscar-winning performance as a suicidal writer who comes to Las Vegas with the express purpose of drinking himself to death. Equally engaging is Elisabeth Shue as the prostitute he begins an offbeat, occasional destructive relationship with. Needless to say, Leaving Las Vegas is not a light watch, but it's an intense and rewarding experience for any who can stomach it.—Mark Rozeman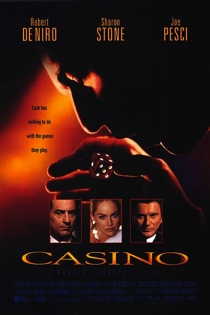 10. Casino (avail. until 7/31)
Year: 1995
Director: Martin Scorsese
A three-hour examination of crime and punishment—and loyalty and betrayal—in Las Vegas, Martin Scorsese's Casino may be long and slow but, at the same time, it's totally intoxicating, and the experience is rewarding. Scorsese brings the same style of Goodfellas back—the bravura visuals and rock 'n' roll soundtrack—and Sharon Stone gives the performance of a lifetime.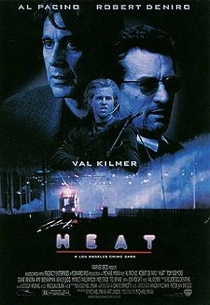 9. Heat (avail. until 7/31)
Year: 1995
Director: Michael Mann
The diner scene alone, where heavyweights Al Pacino and Robert DeNiro face off (for the first time in cinema history) would be enough to put Heat on the list, but the whole heist and cat-and-mouse story holds up all the way through. It's dark, human and wholly engaging.—Josh Jackson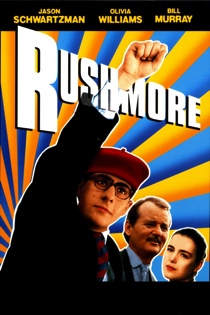 8. Rushmore (avail. 7/15)
Year: 1998
Director: Wes Anderson
Max Fischer is one of the greatest and most original characters of the 1990s (who else could have saved Latin?), and Rushmore remains our favorite Wes Anderson film. But if the film introduced Jason Schwartzman, it also served as the pivot in Bill Murray's career from broad comic to art-house juggernaut (Garfield movies excepted). Few films remain rewatchable into the double digits, but this one just keeps getting funnier.—Josh Jackson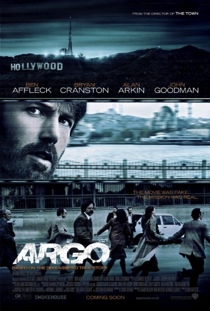 7. Argo (avail. 7/15)
Year: 2012
Director: Ben Affleck
For those people with lingering questions about Ben Affleck's talents as a filmmaker, Argo should remove any doubt. The actor has now directed a trio of hard-working, blood-pumping dramas—his latest joins Gone Baby Gone and The Town—covering serious subjects like kidnapping and foreign affairs with a vitality that'd too often missing from Hollywood today. Argo, a precise blend of classic narrative genres, is the capper of Affleck's behind-the-camera work to date, a remarkably well-sculpted film built from a fairly basic, step-by-step framework. Argo looks like a smaller undertaking, plays like a big Hollywood movie and succeeds despite the hundreds of ways it could have failed.—Norm Schrager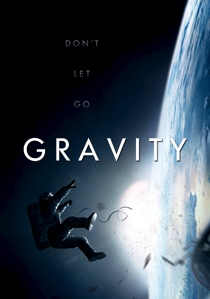 6. Gravity (avail. 7/12)
Year: 2013
Director: Alfonso Cuarón
Gravity is a revelatory, stunning cinematic experience. That's more than enough to make it a great film, and a groundbreaking one, and yet director Alfonso Cuarón's latest work can't help but feel a bit disappointing at the same time. So much expertise and vision have been brought to bear, but in some ways the movie's greatness only makes its flaws more noticeable. Gravity gets so close to being the astounding achievement it wants to be that it's heartbreaking to watch it fall just short.—Tim Grierson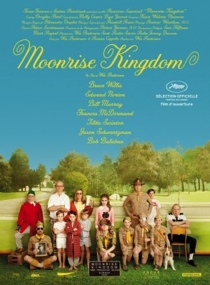 5. Moonrise Kingdom (avail. until 8/15)
Year: 2012
Director: Wes Anderson
After seven features, a Wes Anderson production is unmistakable: white, upper-middle-class dysfunctional families deadpanning wry dialogue amid meticulous mise-en-scène to an eclectic soundtrack. Also: exquisite, often centered, shot compositions; uninterrupted lateral tracking camerawork through dollhouse-like sets; and inserts of quasi-obscure cultural objects. The auteur's calculated quality persists in his latest film as well, but where his past work can come off as chilly and detached, Moonrise Kingdom exudes a warmth and innocence generated by the earnest adolescent romance at its core. The year is 1965, and the sleepy New England island of New Penzance is stirred to action when Khaki Scout Sam Shakusky (Jared Gilman) and local resident Suzy Bishop (Kara Hayward) run away together. Delightfully, Anderson and co-writer Roman Coppola avoid clichés at every opportunity. The forces that would typically work to tear Sam and Suzy apart instead rally behind them, perhaps infected by the conviction of their love, which never wavers, even in argument: "I love you, but you don't know what you're talking about." Moonrise Kingdom is whimsical and, yes, precious, but only in the very best sense of the word. —Annlee Ellingson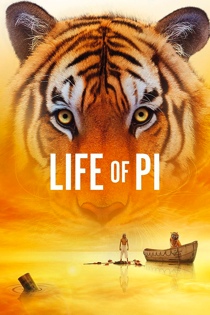 4. Life of Pi (avail. until 7/31)
Year: 2012
Director: Ang Lee
Leave it to director Ang Lee to create a thinking man's blockbuster. In much of his past work, he has strived to imbue his stories with a deep sense of purpose—to explore themes of longing and connection. Even when dabbling in genre films, he's tried to look past the Hollywood flash and stay true to this artistic vision, for better (Crouching Tiger, Hidden Dragon) or worse (Hulk). With Life of Pi, Lee may have found the perfect balance of spectacle and substance, creating his best outing in years.—Dan Kaufman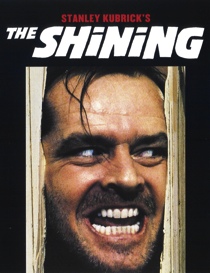 3. The Shining (avail. 7/15)
Year: 1980
Director: Stanley Kubrick
Though famously hated by author Stephen King—totaling the grand number of haters at approximately one—Stanley Kubrick's adaptation of King's chilling ghost story is still among the visually richest, best-paced chillers of the past three decades. Its iconic moments are among the most stolen and parodied in earnest, and Jack Nicholson's method approach ensured nobody would ever approach him again without first checking to see if he was brandishing an axe.—Scott Wold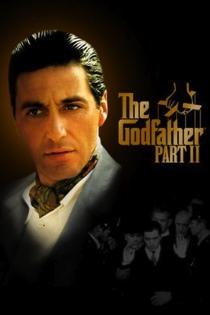 2. The Godfather, Part II (avail. until 7/31)
Year: 1974
Director: Francis Ford Coppola
With the success of The Godfather, Francis Ford Coppola's second chapter—released just two years later—set a new precedent for sequels by proving just as triumphant. Anchored by prevailing performances from Al Pacino and Robert De Niro, the follow-up carries on the mafia saga and explores the parallels between father and son. It's another tour de force with epic proportions.—David Roark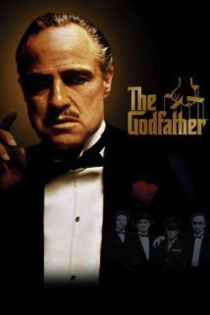 1. The Godfather (avail. until 7/31)
Year: 1972
Director: Francis Ford Coppola
What's there to say about this cinematic staple that hasn't already been said? Francis Ford Coppola's classic crime drama epitomizes the word "epic" in every way. The performances, the characters, the narrative, the scope, the setting, the score—everything comes to the screen so, well, epically. For that and a whole slew of other reasons, The Godfather should "have your loyalty" as the greatest gangster film of all time.—David Roark