Hollywood has been churning out Christmas movies since its inception, but for every classic holiday film there's an avalanche of sentimental garbage and lazy spin-offs. Thankfully, there are quite a few holiday gems available to stream this December at Netflix. And if you're in the mood for something endearingly odd, Netflix has commissioned its own Christmas extravaganza from Bill Murray. Here are our picks for the best Christmas movies on Netflix.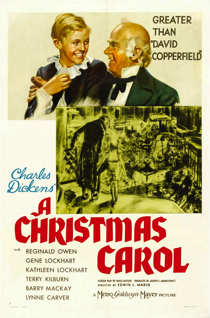 7. A Christmas Carol
Year: 1938
Director: Edwin L. Marin
There have been more than 20 adaptations of the Charles Dickens classic holiday morality tale, but only one (Bill Murray's Scrooged) clearly tops this early talkie from MGM. A familiar tale that helped turn the Christmas season into a time of social charity and humanitarianism, this is a genuine holiday classic.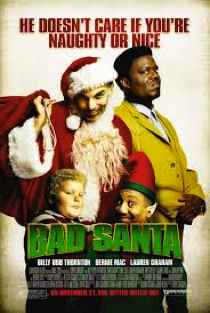 6. Bad Santa
Year: 2003
Director: Terry Zwigoff
Billy Bob Thornton is sublimely degenerate, as only he can be, but the film's ending has one of the most redemptive turns this side of It's A Wonderful Life. A true masterpiece of a dark comedy. We see him pee himself, get wasted, swear at kids, disrespect authority and plan on robbing the very mall he works at. That he works as a genuinely funny character and not just a vulgar caricature is testament to Thornton's brilliant, these-are-the-facts deadpan work, countered by two brilliant supporting performances from the late greats John Ritter and Bernie Mac. His interactions with innocent cherub Thurman Murman make us cry every time.—Greg Smith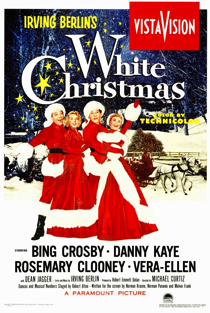 5. White Christmas
Year: 1954
Director: Michael Curtiz
For generations, this movie has held a kind of Yuletide nostalgia rivaled maybe only by It's a Wonderful Life. But the funny thing about this Bing Crosby musical is that the warm feelings it still evokes today are mirrored in its own narrative: The war is over, their commanding officer (a "four-star general unemployed") can't make a living at the ski lodge, because even snow doesn't fall the way it used to. But when the stage doors open at the end to reveal the swirling flakes, all the soldiers salute, leaving even us southerners yearning for a snow-laden Christmas.—Mary Kate Varnau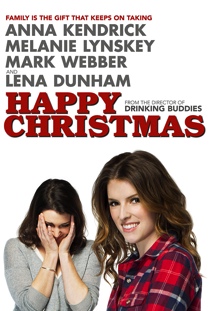 4. Happy Christmas
Year: 2014
Director: Joe Swanberg
Happy Christmas generates such warmth that you might not mind that one of its principal characters doesn't always make a lot of sense. Writer-director Joe Swanberg's latest is agreeably loose-limbed, touching on family and the crucial differences between people in their 20s and their 30s. And although it lacks a great thematic hook like Swanberg's recent Drinking Buddies, Happy Christmas still boasts plenty of modest pleasures thanks to its gentle observations and likable manner.—Tim Grierson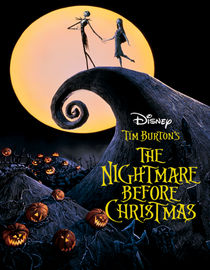 3. The Nightmare Before Christmas
Year: 1993
Director: Henry Selick
On simply a shot-by-shot basis, The Nightmare Before Christmas ranks as one of the most visually splendid films ever made. Jack Skellington, the Pumpkin King of Halloweentown, becomes obsessed with Christmas and decides to hijack the holiday. Often presented under the title Tim Burton's The Nightmare Before Christmas, the film echoes many of the hit director's pet themes, with Jack being one of Burton's many brooding artistic protagonists. The film's actual director was Henry Selick, who oversees an ingenious design and a cast of endearing monsters. The film doesn't quite have the narrative fuel and graceful song lyrics to match Disney's best animated musicals, but every year the film looks better and better.—Curt Holman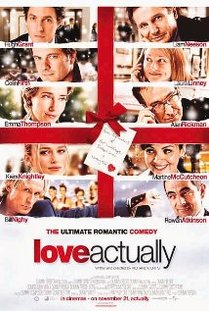 2. Love Actually
Year: 2003
Director: Richard Curtis
When it comes to portraying love confessions of all varieties, very few can beat the kind on display in Richard Curtis' epic romantic comedy Love Actually. In one of the many romantic threads, Juliet (Keira Knightley), a recently married woman, has just discovered that her husband's best friend Mark (Andrew Lincoln) has been nursing a secret crush on her. One night, he arrives at their front door and silently delivers his long repressed feelings via hand-drawn cue cards. While certainly sweet and heart-warming, the inherent sadness that pervades this scenario—such a relationship can never work out between the two—prevents the exchange from being overly saccharine.—Mark Rozeman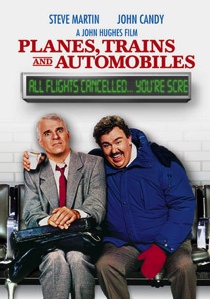 1. Planes, Trains and Automobiles
Year: 1987
Director: John Hughes
Anyone who's ever endured holiday traffic on their way home for Thanksgiving can relate to this John Hughes tale—although hopefully you've never had to endure the sheer number of transportation mishaps (not to mention some accidental spooning) Steve Martin and John Candy go through.—Bonnie Stiernberg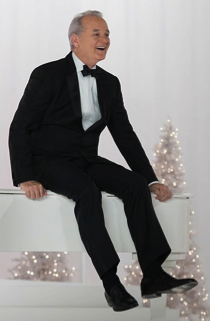 Bonus: A Very Murray Christmas
Year: 2015
Director: Sofia Coppola
On December 4, Bill Murray tries his best to put on a Christmas spectacular despite a winter storm that's keeping stars like George Clooney away. Directed by Sofia Coppola directing with a cast that includes Clooney, Chris Rock, Amy Poehler, Michael Cera, Rashida Jones and Jason Schwartzman, the film looks to be delightfully strange.