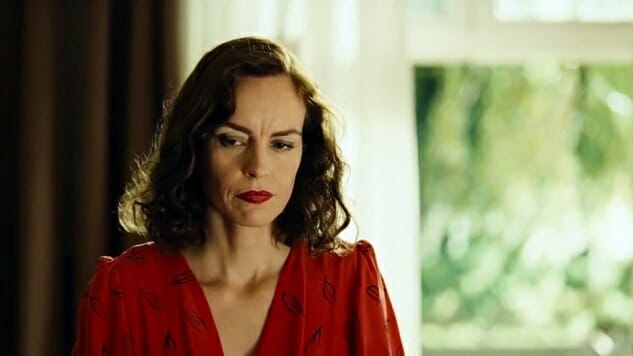 Each month, the Paste staff brings you a look at the best new selections from The Criterion Collection. Much beloved by casual fans and cinephiles alike, The Criterion Collection has for over three decades presented special editions of important classic and contemporary films. You can explore the complete collection here. In the meantime, here are our top picks for the month of April: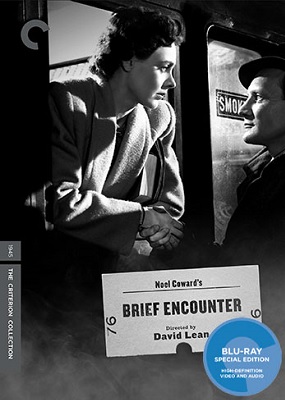 Brief Encounter
Director: David Lean
Year: 1945
As romantic movies go, David Lean's Brief Encounter is something of a categorical anomaly. It does hinge upon a centralized romance between its two leading characters, as any truly romantic film must, but that centralized romance is an impossible romance, a wholly accidental affair that can never be fully realized by its participants. Laura (Celia Johnson) and Alec (Trevor Howard) fall madly, recklessly in love with each other, and after only a handful of chance meetings; in a freer world where actions have no consequences, you can picture them running off together to live an untroubled life of unfettered joy. But they do not live in that world. They live in 1930s England, a place defined culturally by stiff upper lips and high values. Brief Encounter does not smolder with raw, unbridled sexual tension, and is instead stirred by unexpressed emotion and fleeting gestures of attraction. It's a film that indulges in transitory passions, where the futility of Laura and Alec's mutual infatuation lends their liaisons subtle sensuality and an excess of heartache. That sounds like a rather miserable experience, but the bittersweet doom Lean weaves into Brief Encounter is precisely what has allowed it to endure. —Andy Crump
---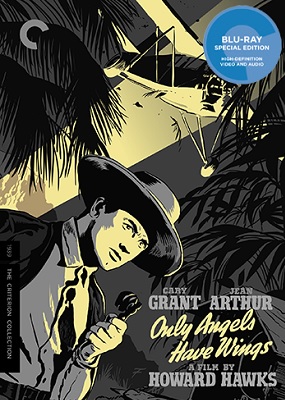 Only Angels Have Wings
Director: Howard Hawks
Year: 1939
At last, another Howard Hawks film gets the Criterion treatment. Only Angels Have Wings has all of the markings of a long line of great Hawks films. The snappy dialogue pops and is fast paced, the women are independent and strong, the visuals are the best around, and the experience is only which the likes that Howard Hawks can deliver. There is no shortage of great films by Hawks, but with Only Angels Have Wings we can see a bridge between his films of the '30s with what was to come throughout the next two decades. Quentin Tarantino referred to Hawks' Rio Bravo as the great "hang-out" film, although Angels is a close second. The characters feel like people we're in the same room with, as if we're in Dutchy's bar having a drink with the gang. Life simply seems to go by while the piano pounds away. Cary Grant and Jean Arthur provide fantastic performances, although Thomas Mitchell's "Kid" Dabb might be the greatest joy to watch, and Rita Hayworth in a breakout performance is no less engaging. You can just feel this film—every fiber of it comes alive. As usual, the digital restoration is beautiful, but the special features worth exploring include audio excerpts from an interview with Peter Bogdanovich and Howard Hawks, an interview with film critic David Thomson, and the Lux Radio Theatre adaptation of the film. —Nelson Maddaloni
---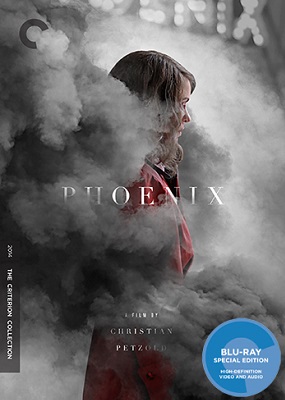 Phoenix
Director: Christian Petzold
Year: 2014
The Holocaust film is a genre unto itself that splinters into countless and familiar subgenres: They can be war movies, like Saving Private Ryan, or courtroom dramas, à la The Woman in Gold, or revenge flicks, as in Inglourious Basterds. Christian Petzold's masterful paranoiac identity thriller, Phoenix, occupies a niche it shares only with films like Black Book, neo-noirs set against the backdrop of the Shoah. Phoenix deals specifically in the war's aftermath as disfigured Auschwitz survivor Nelly (Nina Hoss) returns to Berlin after enduring facial reconstruction surgery; she is in search of her husband, Johnny (Ronald Zehrfeld), who may have betrayed her to the Nazis, and who does not recognize her when they reunite. He only sees a stranger who bears resemblance to his wife. Immediately, he sets about auditioning Nelly to play herself in a scheme to claim her inheritance for his own. An accomplished film in Petzold's accomplished body of work, Phoenix examines Nelly's transformation into the person she used to be with dizzying cool and breathtaking style, blurring lines between trust and doubt, between past and present, between forgiveness and retribution. —A.C.
---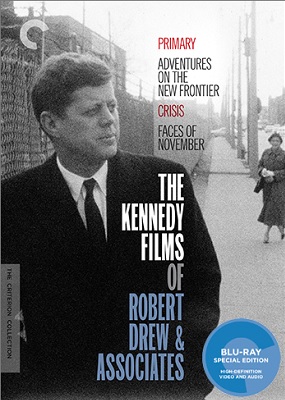 The Kennedy Films of Robert Drew & Associates
Director: Robert Drew
Year: 1960 (Primary); 1961 (Adventures on the New Frontier); 1963 (Crisis); 1964 (Faces of November)
Nelson Maddaloni: The Kennedy Films of Robert Drew were, by all sense of the word, phenomenal. The best of the bunch being Primary and Crisis, they seem ever more important in today's political climate. It was fascinating, this being a first-time viewing. I went in blind, came out feeling thrilled. These are intimate portraits of not only the Kennedys but of Hubert Humphrey and George Wallace. This is not to ignore the other films of the series, but in focusing on these two I feel they capture the essence of Robert Drew's style and his cinéma vérité approach. These are remarkable films that capture the heart of American documentary filmmaking. I guess I want to open up the dialogue by asking what you thought of these films, let alone as important documents of American history? I've not watched many documentaries prior to the 1960s, in America, but surely these were game changers in not just subject matter but in how they were shot, edited, etc.
Michael Dunaway: All the Drew Kennedy films are spectacular, but I agree with you about singling out Primary and Crisis. The latter is a fascinating behind-the-scenes look at one of the most important moments in our entire history as a nation. Just the fact that such a document exists is amazing enough, but to be so well done is truly something to be thankful for. And Primary is, I believe, nothing short of the greatest political documentary ever made, up until that time. "Intimate" is a perfect word to use to describe the looks we get at Kennedy and Humphrey. And in the cinematography of Albert Maysles and the editing of D.A. Pennebaker, you're basically seeing the modern documentary being created before your eyes. Those men would go on to produce some of the greatest documentaries of all time—Pennebaker would even arguably surpass Primary with his own political masterpiece, The War Room, which he and his wife and partner Chris Hegedus directed in 1993. Speaking of that word—directing—did you notice that there's no director credited on any of these films? For a long time, that title didn't exist in the documentary form, and some old-timers (especially editors) still bristle at the idea that a documentary has one "director." Thoughts?
NM: I agree with you about Pennebaker surpassing Primary with The War Room. As for noticing there was no director list, I didn't actually. I find that fascinating, especially the idea of a documentary having no one director. However, I'm used to thinking that even documentaries have just one director. I think it was Michael Moore who led me to think this way, since all of his films are listed as Michael Moore's Bowling for Columbine, and so on. The same goes for the Jacques Cousteau documentaries I'd watch like The Silent World, though I now know that was a collaboration. Then again, I'm fond of auteur theory—although I recognize the importance of everyone involved in the production, these also feel like Robert Drew's personal pet projects. It's a matter of how I grew up and I see these as unmistakably Robert Drew films because of the personal flair and style, just as a Pennebaker or a Maysles film is their own.
As for the films themselves, they definitely stand the test of time and are nothing short of masterpieces. With the 2016 election as well as the varied political atmosphere we find ourselves in, Primary and Crisis speak volumes. Drew was wise in letting the subjects paint their own portrait when he framed these films. Every shot of a Kennedy or Wallace or Humphrey had to be deliberate, sure, but they revealed themselves to us through language and actions. Of course, you could say that's the nature of a documentary, but I feel like these days they're always more slanted. The only sense you get that it is being pointed in any direction is the choice of music, and that was masterful in its own right. "(I Wish I Was in) Dixie Land" blaring as Wallace comes out of the Capitol or Humphrey's campaign set to "Ballad of Davy Crockett" did more than enough to set a tone and a mood for these pieces. Well-placed songs and scores are essential to filmmaking, and this was close to perfect in its execution.