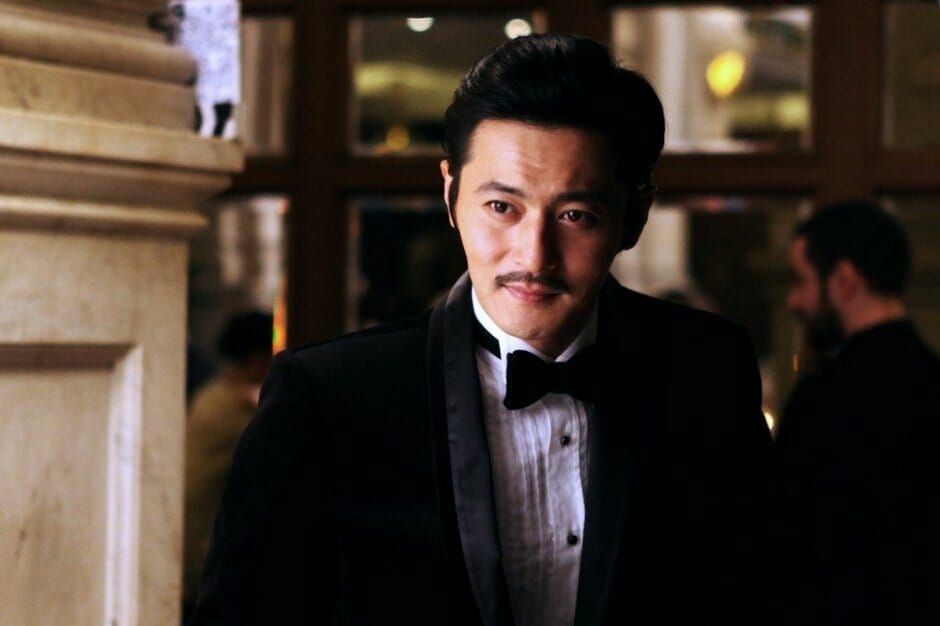 Adaptations of classic stories like Dangerous Liaisons are always difficult, paradoxical even. The new piece must evoke the memory and energy of the original, even as it branches out and liberates itself, creating a new and distinctive work of art. This year's Dangerous Liaisons branches in major ways, most obviously in its 1930s China setting, and although one cannot help but compare it to Stephen Frears' (essentially incomparable) 1988 film starring Glenn Close and John Malkovich, Jin-ho Hur's Dangerous Liaisons brings a welcome addition to the collection of adaptations of the French classic novel Les Liaisons Dangereuses by Choderlos de Laclos. Audiences will be pleased with a new take on one of the greatest tales of love, seduction and revenge among "friends."
The plot of Dangerous Liaisons remains unchanged, with Dong gun-Jang playing Xie Yifan, a wealthy businessman with a reputation for his insatiable sexual appetite. Ziyi Zhang (Memoirs of a Geisha) plays the young, chaste widow who becomes a pawn in the high-stakes game between Xie Yifan and Mo Jieyu (played smartly by Cecilia Cheung). The story follows the two former lovers (Xie and Mo) as they play with and against each other, fighting for the right to claim a seemingly imaginary title of "greatest seducer" or seductress. Along the way, they entangle themselves with the young, virgin Beibei (Candy Wang), who is betrothed to another former lover of Mo's. Xie and Mo team up against the girl (and her true love), wreaking havoc and vengeance all over Shanghai.
It's difficult to go wrong with a plot like this—so much of the dramatic tension is already right there in the storyline, and the cast members deliver strong performances that sustain the tension throughout. The political climate of 1930s China is also a factor, and the director seamlessly weaves tension with the Japanese into the many love triangles and quadrangles that make up the film. Still, this adaptation is a far less frightening version than the Dangerous Liaisons of Close and Malkovich; compared even to Sarah Michelle Gellar and Ryan Phillippe in Cruel Intentions, the villains in this year's Dangerous Liaisons are practically genteel. While previous iterations of these characters were beautiful, vicious and detached, gun-Jang and Cheung never fully manifest that ruthless, snake-like quality. Such an issue might even be attributed to the cultural translation of sorts that necessarily took place. Still, the severity and the lascivious quality of this affair-driven drama (as it has previously been performed) is sorely missed.
Even as it misses the mark in some areas, Dangerous Liaisons works well enough as an adaptation of a familiar tale. As Jin-ho Hur goes on to create more romantic dramas, he will, hopefully, introduce his audience to increasingly complex love stories with equally complex characters. This Shanghai Dangerous Liaisons proves that universal tales, when interpreted with care, can benefit from a little cross-cultural specificity.
Director: Jin-ho Hur
Writer: Choderlos de Laclos (novel); Geling Yan (screenplay)
Starring: Dong gun-Jang, Cecilia Cheung, Ziyi Zhang
Release Date: Nov. 9, 2012