David Oyelowo Joins Daisy Ridley, Mads Mikkelson and Tom Holland in Chaos Walking
Photo by Bryan Steffy/Getty
Movies
News
David Oyelowo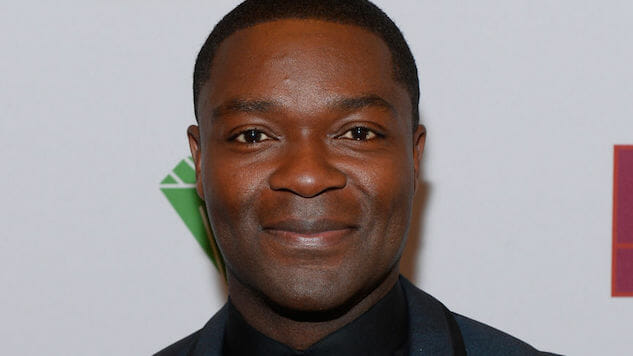 Chaos Walking, a forthcoming sci-fi movie from Doug Liman, the director of Edge of Tomorrow, has brought David Oyelowo aboard, according to Deadline this morning. The actor, known for his roles in Selma and A United Kingdom, will play one of the film's main antagonists, a controversial, possibly deranged militant figure named Aaron.
Oyelowo joins Mads Mikkelson, Tom Holland and Daisy Ridley in the cast for Chaos Walking, set to be released March 1, 2019. The film, based on the science fiction series by Patrick Ness, will feature Holland and Ridley as protagonists who explore an uncharted planet. Mikkelson rounds out the list as a power-hungry mayor.
If it wasn't already apparent, this is an all-star cast, led by a director with a proven record of excellent sci-fi. Chaos Walking is definitely, definitely one to keep an eye on.