Natalie Portman Replaces Reese Witherspoon in Noah Hawley's Pale Blue Dot
Photos by Jerod Harris/Getty, Jason Merritt/Getty
Movies
News
Natalie Portman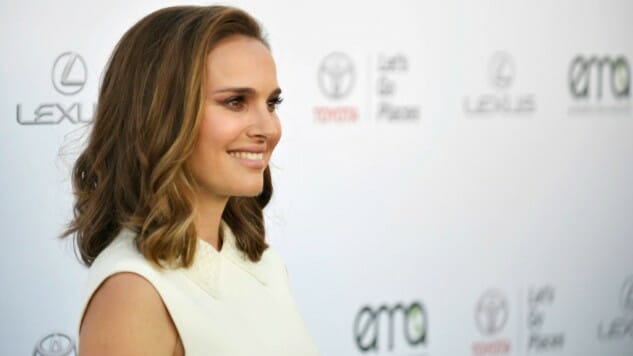 Natalie Portman will replace Reese Witherspoon in the forthcoming astronaut drama Pale Blue Dot from Fox Searchlight, with Fargo and Legion creator Noah Hawley to direct, per THR. Witherspoon dropped out due to scheduling conflicts with the second season of HBO's Big Little Lies, but will still continue to produce the project.
The drama centers around a successful female astronaut who, after returning to Earth, begins to mentally unravel after she begins to lose her sense of reality, a condition that many believe affects astronauts who spend long periods of time in space. While in space, the married woman begins an affair with a fellow astronaut and following her return to Earth, she discovers her lover has entered into an affair with a trainee astronaut, throwing Portman's character into more of a spiral.
The Brian C. Brown- and Elliott DiGuiseppi-penned script is inspired by a 2007 true-life love triangle, in which a female mission specialist tried to kidnap her rival. Academy Award winner Portman previously won her Oscar for playing a similar mentally unraveling character in the 2010 film Black Swan. She most recently was nominated again for her performance as the former first lady Jacqueline Kennedy in the 2016 film Jackie. She can be seen in the forthcoming film Annihilation, from Ex Machina director Alex Garland.
Despite Disney's pending acquisition of Fox, Fox Searchlight plans to continue working on their slate of forthcoming films, and is currently riding a massive wave of awards-season success with recent films The Shape of Water and Three Billboards Outside Ebbing, Missouri.