Gore Verbinski to Direct Original, Animated Film for Netflix
Photo via Getty Images, Roy Rochlin
Movies
News
Netflix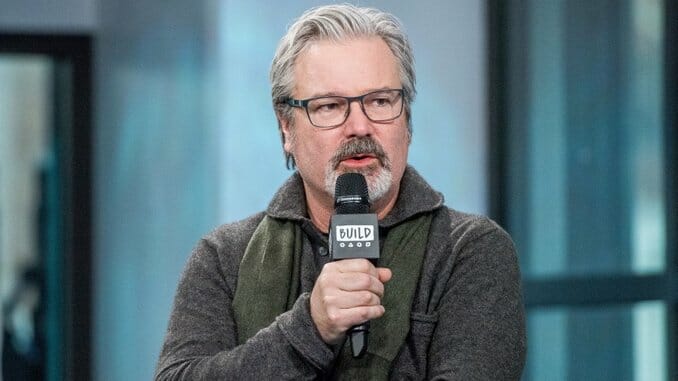 Some 9 years after directing his animated debut, the very well-received Rango, it is being reported that director Gore Verbinski is turning his attention back to CG animation. Discussing Film is reporting that Verbinski will helm an animated feature for Netflix, and produce at the same time. The concept? We have no details, other than the fact that it's reportedly an original idea from Verbinski.
As a film director, Verbinski's career has dipped a toe in a few different genres, from rollicking action-adventure films like the first three Pirates of the Caribbean entries, to horror such as The Ring, to dramas like The Weather Man. Animated western Rango, on the other hand, was one of the past decade's best all-around animated family features, combining an exceptionally quirky performance from Johnny Depp as the title character with spectacular animation, music and casting. There's certainly reason to be excited about another Verbinski animated feature as a result, even if his last film was the somewhat disappointing A Cure for Wellness in 2016.
After that film, Verbinski had at one point been attached to direct the Gambit feature film adaptation for 20th Century Fox, starring Channing Tatum as the X-Men adjacent mutant, but planning on the film was disrupted by the momentous merger between Fox and Disney. Directorial duties on that movie were eventually handed over to Tatum himself instead, before the project was scrapped entirely. For Verbinski, the whole thing probably felt like wasted time, so he's likely eager to get back to the grind.
According to Discussing Film's source, "there is no word currently on when to expect this film to release, especially in the current circumstances of the coronavirus pandemic. However, it seems that animation development for the film may have been in the works since sometime last year."
If animation development has indeed been moving forward since 2019, then the film is likely in a good place. We'll be very curious to see what kind of concept Verbinski has come up with for his animated return.