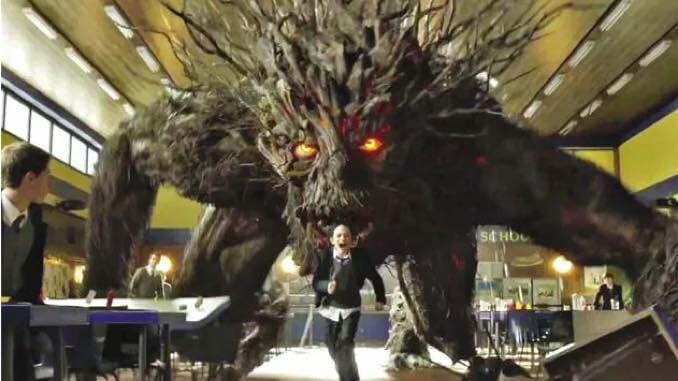 Netflix's selection of fantasy movies may be small and shrinking, but we found 13 worthy films ranging from fantasy/comedy to fantasy/horror, from lush animation to live-action adventure. The common thread is a wild imagination, an exploration of the impossible in order to illuminate the mundane issues we all face. The streaming giant has recently invested heavily in original fantasy episodic series like Shadow & Bone and Sweet Tooth, and is currently developing a sequel to their first original fantasy film, The Old Guard. Here's hoping this signals a new commitment to fantasy filmmaking in the future. In the meantime, enjoy the 13 best fantasy movies on Netflix below.
1. Monty Python and the Holy Grail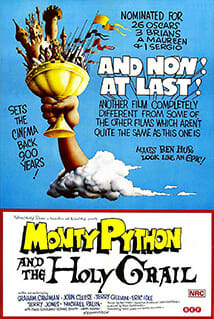 Year: 1975
Directors: Terry Gilliam, Terry Jones
Stars: Graham Chapman, John Cleese, Eric Idle, Terry Jones, Connie Booth
Rating: PG
Runtime: 92 minutes
It sucks that some of the shine has been taken off Holy Grail by its own overwhelming ubiquity. Nowadays, when we hear a "flesh wound," a "ni!" or a "huge tracts of land," our first thoughts are often of having full scenes repeated to us by clueless, obsessive nerds. Or, in my case, of repeating full scenes to people as a clueless, obsessive nerd. But, if you try and distance yourself from the over-saturation factor, and revisit the film after a few years, you'll find new jokes that feel as fresh and hysterical as the ones we all know. Holy Grail is, indeed, the most densely packed comedy in the Python canon. There are so many jokes in this movie, and it's surprising how easily we forget that, considering its reputation. If you're truly and irreversibly burnt out from this movie, watch it again with commentary, and discover the second level of appreciation that comes from the inventiveness with which it was made. It certainly doesn't look like a $400,000 movie, and it's delightful to discover which of the gags (like the coconut halves) were born from a need for low-budget workarounds. The first-time co-direction from onscreen performer Terry Jones (who only sporadically directed after Python broke up) and lone American Terry Gilliam (who prolifically bent Python's cinematic style into his own unique brand of nightmarish fantasy) moves with a surreal efficiency. —Graham Techler
---
2. Mirai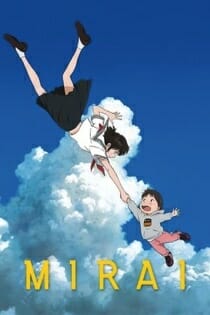 Year: 2018
Director: Mamoru Hosoda
Stars: Haru Kuroki, Moka Kamishiraishi, Gen Hoshino
Rating: PG
Runtime: 98 minutes
Most, if not all, of Mamoru Hosoda's original films produced in the past decade function, to some degree or another, as exercises in autobiography. Summer War, apart from a premise more or less recycled from Hosoda's 2000 directorial debut Digimon Adventure: Our War Game!, was the many-times-removed story of Hosoda meeting his wife's family for the first time. 2012's Wolf Children was inspired by the passing of Hosoda's mother, animated in part by the anxieties and aspirations at the prospect of his own impending parenthood. 2015's The Boy and the Beast was completed just after the birth of Hosoda's first child, the product of his own questions as to what role a father should play in the life of his son. Mirai, the director's seventh film, is not from Hosoda's own experience, but filtered through the experiences of his first-born son meeting his baby sibling for the first time. Told care of the perspective of Kun (Moka Kamishiraishi), a toddler who feels displaced and insecure in the wake of his sister Mirai's birth, Mirai is a beautiful adventure fantasy drama that whisks the viewer on a dazzling odyssey across Kun's entire family tree, culminating in a poignant conclusion that emphasizes the beauty of what it means to love and to be loved. Mirai is Hosoda's most accomplished film, the recipient of the first Academy Award nomination for an anime film not produced by Studio Ghibli, and an experience as edifying as it is a joy to behold. —Toussaint Egan
---
3. The Sea Beast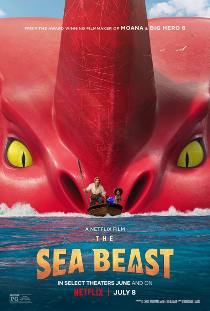 Year: 2022
Director: Chris Williams
Stars: Karl Urban, Zaris-Angel Hator, Jared Harris, Marianne Jean-Baptiste, Dan Stevens, Kathy Burke
Rating: PG


When cartographers allowed their senses of imagination and self-preservation to fill the unexplored regions of their maps, they used to warn of creatures like lions, elephants and walruses. Creatures beyond understanding, with teeth and trunks and tusks easy to caricature into danger. But we mostly remember that when you sail to the faded edge of knowledge, there be dragons. The Sea Beast deftly hones this ancient human fear into a sharpened spear tip, striking at ignorance. Its swashbuckling adventure navigates a sea filled with massive critters sure to whet kids' appetites for piracy, Godzilla films and exciting animation. The first movie from longtime Disney story staple Chris Williams after leaving the House of Mouse for Netflix, The Sea Beast is, to paraphrase Jared Harris' Ahab-like Captain Crow, all piss and vinegar. That the film even alludes to the phrase, and drops a few other lightly-salted lines you might expect from some seasoned sea dogs, is indicative of its separation from the sanitized juggernaut. It looks violence in the eye; it isn't afraid to make its threats real. All rightfully so. Telling a tall tale of hunters—mercenary crews funded by a colonialist crown to take out the kaijus populating the ocean—wouldn't be right without at least a little edge. Our way into the world, the young Maisie (Zaris-Angel Hator), has experienced its dangerous realities firsthand: Her parents went down with a ship, leaving her as one of dozens of hunter orphans. But that hasn't stopped her from lionizing her martyred family (something explicitly encouraged by the monarchy) and seeking her own glory. Stowing away on Crow's ship, the Inevitable, she and the capable Jacob (Karl Urban) find themselves confronting the legendary ambitions they've built up in their own heads. Williams and co-writer Nell Benjamin immediately drop us into the Inevitable's quest to take out Crow's toothy and horned Red Whale, dubbed the Red Bluster, with total confidence that there's no time like maritime. As our eyes roll and pitch across the impressively realistic waves and our ears try to follow the meticulously detailed helmsmanship, the hunting scenes ensnare us like the catch of the day. We understand the hierarchy of the diverse crew, the honor code among hunters, the tactics needed to take down imposing creatures that look like Toho turned their greatest hits into Pokémon. It's savvy and respectful writing, put into legible action by Williams' skilled hand, that trusts in its setting and subject matter to be inherently cool, and in its audience to greedily follow along. By the time the lances are flying, the cannons are firing and the creatures are dying—or are they?—you're as deeply hooked as any dad watching Master and Commander. A delightful new-school deconstruction of old-school Romantic adventure that never compromises on the lushness of setting, color and emotion inherent in the latter, The Sea Beast rises to the front of Netflix's animated offerings like a high tide.—Jacob Oller
---
4. The Old Guard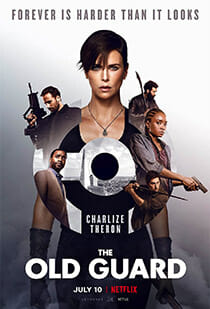 Year: 2020
Director: Gina Prince-Bythewood
Stars: Charlize Theron, Kiki Layne, Matthias Schoenaerts, Chiwitel Ejiofor, Van Veronico Ngo, Henry Melling, Marwan Kenzari, Luca Marinelli
Rating: NR
Runtime: 93 minutes
Gina Prince-Bythewood, given a budget more than worthy of the best DTV action flick anyone could hope could make it to permanent Netflix browsal, succeeds in towing, and then mildly subverting, the genre line: She proves she can capably steer a high-concept action blockbuster while cobbling together something that feels like the kind of movie "they" just don't make anymore. All of it amounts to a one-step-forward-one-step-back appraisal: There is much to cull from the travails of Andromache the Scythian (Charlize Theron), an immortal warrior who, thousands of years later, still questions the purpose of her own endlessness, and sequels, given Netflix's ostensibly unlimited resources, are all but guaranteed—but one wishes for more capably clear action auteurism, even when Prince-Bythewood's action chops confidently step up. Still: There are countless joys to behold in The Old Guard, most of all the emergence of Kiki Layne—last seen as hyper-dramatic personae #1 in If Beale Street Could Talk—as exceptionally promising action star, executing a one-handed pistol cocking so confident and so unremarked-upon it automatically achieves cinematic canon. Otherwise, trigger-happy editing gets in the way of itself too often, admirable set-pieces sometimes chopped to shit, though plenty of violence—squelching and tendon-splitting—abounds, and the final villain is dispatched with such disregard for the human body that one can't help but applaud Prince-Bythewood for getting it—for knowing that the key to good action filmmaking is treating people like piles of wet meat. —Dom Sinacola
---
5. Lu Over the Wall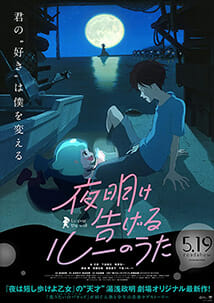 Year: 2018
Director: Masaaki Yuasa
Stars: Kanon Tani, Shota Shimoda, Christine Marie Cabanos, Michael Sinterniklaas, Stephanie Sheh
Genre: Animated, Comedy, Kids & Family, Fantasy
Rating: G
Runtime: 107 minutes


Distributor GKids sells Lu Over the Wall as "family friendly," which it is, an innocuous, offbeat alternative to the conventional computer animated joints typically found in modern multiplexes. But there's "whimsical" and there's "weird," and Lu Over the Wall ventures well past the former and into the latter before director Masaaki Yuasa gets through the opening credits. Barely a moment goes by where we come close to touching base with reality: Even its most human beats, those precious hints of relatable qualities that encourage our empathy, are elongated, distorted, rendered nigh unrecognizable by exaggeration. Lu Over the Wall isn't a movie that takes itself seriously, and for the average moviegoer, that's very much a trait worth embracing. The plot is both simple and not: Teenager Kai (voiced by Michael Sinterniklaas in the English dub), recently relocated from Tokyo to the quiet fishing village of Hinashi, spends his days doing what most teenage boys do, sullenly hunkering down in his room and shutting out the world. As Kai struggles with his self-imposed isolation, he befriends Lu (Christine Marie Cabanos), a manic pixie dream mermaid wrought in miniature. What's a solitary emo boy to do in a literal and figurative fish-out-of-water plot that's buttressed by xenophobic overtones? Lu Over the Wall blends joy with political allegory with vibrant color palettes with storytelling magic, plus some actual magic, plus too many upbeat musical interludes to count. Describing the film merely as "creative" feels like an insult to its inspired madness. —Andy Crump
---
6. Let Me In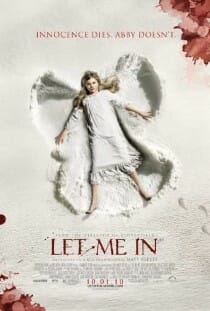 Year: 2010
Director: Matt Reeves
Stars: Kodi Smit-McPhee, Chloe Grace Moretz, Elias Koteas, Richard Jenkins
Rating: R
Runtime: 116 minutes


Practically more supernatural a creature than its starring monster, Let Me In is not only an Americanized adaptation of a foreign film that isn't a waste of everyone's time, it's arguably superior than the film it's based upon. Like the original Swedish film, Let the Right One In, Matt Reeves' update teases a remarkable amount of tension and intrigue through meticulous plotting and arresting imagery. Though set in Los Alamos, New Mexico, rather than Stockholm, the choice of place for relocation initially seems an odd one—but it turns out it's not the icy Swedish darkness that harbors the sense of unease. It's the isolation of a 12-year-old boy, neglected by parents and any real parental figure. Owen's (Kodi Smit-McPhee) bond with the eternally youthful vampire Abby (Chloë Grace Moretz) is as effective and chilling here as it is in the original, thanks in no small part to its two phenomenal young leads. No question there's a modern horror classic here, from the unlikeliest of origins. —Scott Wold
---
7. A Monster Calls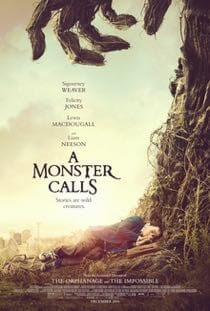 Year: 2016
Director: Chris Butler, Sam Fell
Stars: Lewis MacDougall, Sigourney Weaver, Felicity Jones, Liam Neeson
Rating: PG-13
Runtime: 108 minutes
Directed by Spanish filmmaker J.A. Bayona from a script by Patrick Ness (based on his low fantasy novel of the same name), A Monster Calls tells the story of Conor O'Malley (Lewis MacDougall), a bright, artistically minded preteen living in a dreary small town in England. When not being tormented by school bullies, Conor must come home to the vision of his young, cancer-stricken mother (Felicity Jones) deteriorating before his eyes. One night, at the height of despair and loneliness, Conor is visited by a mammoth tree-like monster (Liam Neeson) who proceeds to cryptically set up the film's structure. He will tell Conor three stories over three nights; after these stories are done, however, Conor must tell a story of his own. Though the film does not explicitly address the exact nature of The Monster (is it a nightmare, a fantasy apparition, a byproduct of the boy's grief-addled mind?), director Bayona proceeds to visually meld Conor's overcast, bleak "reality" with his more fantastical interactions with The Monster, thus blurring the line between the boy's exterior and interior. A Monster Calls is something akin to a raw nerve, highlighting not only a period of great emotional stress but the point at which a boy's childhood is forcibly shattered in favor of the complicated nuances of an adult world. In weaving together his three stories for Conor involving knights, witches and apothecaries (all rendered via striking, painterly animation), The Monster undercuts the preconceived rules of traditional fantasy lore, namely that good and evil are easily distinguishable and that tragedy strikes with some underlying sense of purpose. Despite its rough subject matter, A Monster Calls is more than just the cinematic version of a cathartic scream. Rather, it's a film that holds your hand while never sugarcoating the difficult ideas at its core. It's also a story about the power of stories—both in how they provide escape as well as a means of coping. In the end, the film argues, stories can serve not only to help put together the pieces of a damaged life but to eulogize the memories of those we've lost. —Mark Rozeman
---
8. Big Fish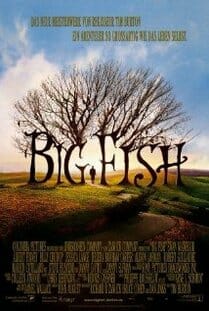 Year: 2003
Director: Tim Burton
Stars: Ewan McGregor, Albert Finney, Billy Crudup, Jessica Lange, Helena Bonham Carter, Robert Guillaume, Marion Cotillard
Rating: PG-13
Runtime: 125 minutes
It is hard to take a dysfunctional father/son relationship and make it into a magical fantasy world, but that's just what Burton did in Big Fish. The director takes viewers on a journey of the life of Edward Bloom, an ordinary man who through his own storytelling has lived an extraordinary life. In just two hours Burton addresses death, infidelity and the feelings of estrangement with ease, but he never loses his sense of fantasy. By the end of the movie, Burton has you seeing magic in even the most mundane events and believing in the impossible.—Laura Flood

---
9. The Witcher: Nightmare of the Wolf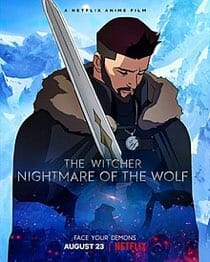 Year: 2021
Director: Kwang II Han
Stars: Theo James, Lara Pulver, Graham McTavish, Mary McDonnell
Genre: Fantasy
Rating: TV-MA
Runtime: 83 minutes


Netflix series The Witcher was a rather massive hit for the streaming platform in 2019, introducing mainstream audiences everywhere to the dangerous world of Geralt of Rivia, a magically enhanced professional monster hunter known as a Witcher. Like a lot of prequels, the animated film Nightmare of the Wolf can often feel more interested in table setting for the next season of the live-action series than in telling a standalone story of its own. Your mileage will likely vary on whether you think that's a good idea or not—hardcore fans will be delighted by the frequent namedropping and amped-up violence in the lead-up to the series' return, while casual viewers may wonder what the big deal about any of this is. But Nightmare of the Wolf works because it unabashedly doubles down on much of what makes the original series so appealing, namely the rich lore that surrounds the existence of Witchers in general. And in doing so, it makes the original series feel like something much larger than one man's story, expanding its world in a way that makes almost every aspect of it seem more complex and interesting than it did before. The film is technically a Vesemir origin story, but it's also a crash course in how Witchers came to be, from the harsh conditions in which they are created to the uncomfortable position they occupy in the politics and cultural consciousness of the Continent. But most of all, Nightmare of the Wolf continues to muddy the moral waters of the Witcher universe, crafting complex characters in every shade of grey imaginable. Nightmare of the Wolf's broader message about how we often create the monsters we fear the most certainly isn't new. But those familiar beats ultimately help us see the world of the live-action series—and Geralt's place in it—in a different way than we did before, one which both justifies the Continent's distrust of Witchers and deepens our understanding of why these remaining men have chosen to keep on fighting anyway. —Lacy Baugher Milas.
---
10. How To Train Your Dragon 2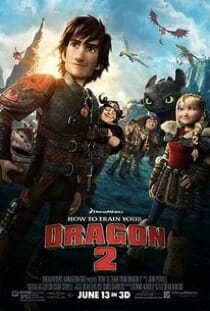 Year: 2014
Director: Dean DeBlois
Stars: Jay Baruchel, Cate Blanchett, Gerard Butler, Craig Ferguson, America Ferrara, Jonah Hill
Genre: Animation, Fantasy, Adventure
Rating: PG
Runtime: 112 minutes


How to Train Your Dragon was the definition of a pleasant surprise, so its sequel had big shoes to fill. It's to the creative team's credit then that, rather than rehash the themes of the first film all over again, they chose to instead expand the world out into new and interesting directions. It's been five years since the events of the last film. Everyone in the Viking village of Berk now lives in harmony with the dragons and even participates in fun-filled games. Though our protagonist, Hiccup (Jay Baruchel), has grown since we last saw him, he remains as lovably goofy and sarcastic as ever. Yet, not all is well in paradise. Hiccup's father, Stoick (Gerard Butler), wants to start grooming his son to succeed him as village chieftain. It's a position Hiccup feels woefully ill-equipped for, despite encouraging words from now-girlfriend Astrid (America Ferrera). Our hero's personal squabbles, however, are interrupted when he and Astrid stumble upon a group of men attempting to capture dragons. They are led by dragon trapper Eret (Kit Harington), who claims to be on a mission from Drago Bludvist (Djimon Hounsou), a ruthless conqueror hellbent on raising a dragon army and taking over the land. Whereas the first film benefited from a simpler, concise narrative involving the classic boy-and-his-dog/cat/dragon arc, this latest entry bites off a little more story than it can chew. But it has more than enough great moments to pick up the slack. From a technical standpoint, it's a marvel to behold. As great as the flying sequences were in the original film, this entry effectively one-ups them. Also, the sheer detail of the animation is, at times, baffling. How to Train Your Dragon 2 may not be Toy Story 2 (or The Empire Strikes Back, for that matter), but it's a more than worthy successor to the first film. Even when it falls short of its lofty ambitions, you can't help but appreciate how thoroughly it commits to achieving them. —Mark Rozeman
---
11. Wish Dragon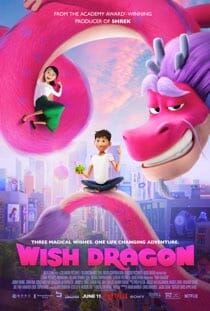 Year: 2021
Director: Chris Appelhans
Stars: Jimmy Wong, John Cho, Constance Wu, Natasha Liu Bordizzo, Jimmy O. Yang, Aaron Yoo, Will Yun Lee, Ronny Chieng
Genre: Animation, Adventure, Comedy
Rating:
Runtime: minutes


Produced by Sony, Tencent and more, Wish Dragon is Netflix's newest animated film and the feature debut of Chinese studio Base Animation. It's also the directorial debut of children's book author and illustrator Chris Appelhans, who also wrote the movie's script. There's a lot to love in Wish Dragon. It's got cute characters, a sweet—if oversimplified—message and a pleasant animation style, all of which are hard to hate. Set in modern China, the movie follows sweet but naïve college kid Din (Jimmy Wong), who is obsessed with reconnecting with his childhood friend and love interest, Li Na (Natasha Liu Bordizzo). Fortunately for him, he comes across a magical teapot that contains the titular "Wish Dragon" Long (John Cho), who can—say it with me here—grant him three wishes. Killing people and making others fall in love with you are still no-gos, but apparently bringing them back from the dead is fine. Just no time travel. The genie-in-a-bottle story is one that's been done ad nauseum, and it feels like Wish Dragon copies 90% of Aladdin. We have a magical being who provides much of the movie's comedy through his theatrical movements, a boy who uses his wishes to impress a girl from a much richer family who yearns for life outside of her highly controlled environment, and an evil group who chases after the hero in order to use the teapot for their own schemes. The different environment and time period helps shake things up, but it still feels unavoidably derivative. —Joseph Stanichar
---
12. A Whisker Away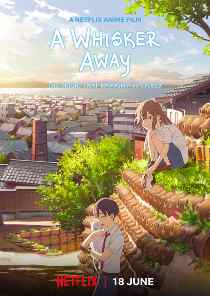 Year: 2020
Director: Junichi Sato, Tomotaka Shibayama
Stars: Mirai Shida, Natsuki Hanae, Hiroaki Ogi, Koichi Yamadera,Minako Kotobuki
Genre: Romance, Fantasy
Rating: TV-PG
Runtime: 104 minutes


There have been creepier things done in movies than magically turning into a cat in order to get closer to your crush, but those are few and far between. It's not exactly standing outside a window with a boombox. But in directors Junichi Sato and Tomotaka Shibayama's A Whisker Away, even this bonkers premise yields beauty and touching romance. Mari Okada's script deftly leaps the anime through some emotional loops, running it through crinkly toy tunnels, ultimately landing its silly premise—replete with a troupe of angsty, depressed middle schoolers—in emotional honesty. A dash of otherworldly magic from the canon of Miyazaki (a corpulent face-dealing cat and an entire invisible cat-world) mixes well with some honest dives into the mental health issues of its characters (not quite as deeply and darkly as Neon Genesis Evangelion, but with a similarly stylish flair). While the characters are a little annoying when you meet them—they're middle schoolers, after all—the truth behind the writing manages to shine through, all the while impressing us with its realistic animal animation and stunning depictions of smaller-town Tokoname life. —Jacob Oller
---
13. Rise of the Guardians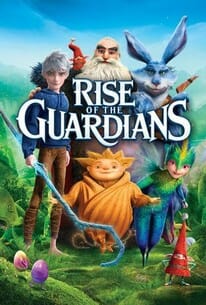 Year: 2012
Director: Peter Ramsey
Stars: Chris Pine, Alec Baldwin, Isla Fisher, Hugh Jackman, Jude Law
Genre: Romance, Fantasy
Rating: PG
Runtime: 99 minutes


Based on the Guardians of Childhood book series by William Joyce, Rise of the Guardians has one of those premises so simple and brilliant as to induce a why-didn't-I-think-of-that smack to the head. The idea is that famous figures from children's lore all exist and work together to protect kids from harm. These appointed "guardians" are Santa Claus (Alec Baldwin), the Easter Bunny (Hugh Jackman), the Tooth Fairy (Isla Fisher) and the Sandman, who is mute. Leading them all is "Manny," the Man in the Moon, who appears to them as, well, the moon. When Pitch, the Bogeyman (Jude Law) invades Santa's castle and reveals his plans to spread fear around the world, Manny decides to recruit a new team member, and summons Jack Frost (Chris Pine) for the job. Frost is portrayed as an amiable teen slacker (complete with hoodie), who's spent the 300-odd years of his existence just tooling around the world having fun and causing icy mischief. His problem is that since not enough children of the world believe in him, they also can't see him, unlike the rest of the guardians, so he's led something of a lonely and purposeless existence. The unconventional design of the guardians makes for a lot of the film's charm. In a nod to Saint Nick's European origins, Santa is patterned after a scimitar-wielding Russian Cossack, complete with accent. The Tooth Fairy is a luminous, multicolored hummingbird hybrid. The Easter Bunny is a pugnacious scrapper from the Outback. Sandman is impish and childlike, but brimming with power in the guise of the magical golden sand he uses to communicate as well as to create happy dreams. Pitch is the simplest of the figures, dressed in basic black, with a hawk nose and yellow eyes that convey menace without being too scary for the intended audience. As the bogeyman invades and sabotages the various guardians' realms we also get to see how their operations run: who's really in charge of making Santa's toys (it's not who you think), how your teeth get out from under your pillow, etc. There's a lot of creativity on display, and like most modern animation, it truly looks like a storybook come to life, full of warmth, deep colors and sparkles. —Dan Kaufman