Anthology films, especially ones with chapters made by different filmmakers, tend to be cinematic curiosities: the installments inevitably range between masterpieces and duds, but the good ones feel inextricable from the rest. With the release of V/H/S, a found footage horror compendium from such directors as Ti West and David Bruckner, we thought we'd take a look at the best of these group efforts. The following list singles out some of the highlights of various anthology projects, and could be gathered together to make a single "Best of the Collections" feature.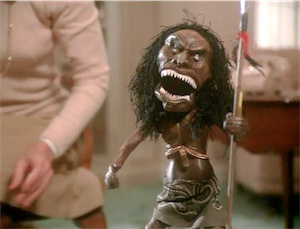 10. "Amelia," Trilogy of Terror (1975)
Karen Black stars in each of the three chapters of this ABC Movie of the Week, based on the work of Richard Matheson, author of classics ranging from Duel to I Am Legend. A cult surrounds the final chapter, "Amelia," in which a young woman buys a hideous Zuni fetish doll, only to have it come to life and chase her through her New York apartment. "Amelia" gave nightmares to a generation of young TV viewers and quite a few of their parents.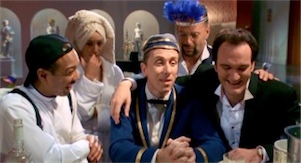 9. "The Misbehavers," Four Rooms (1995)
Four of the hippest filmmakers of the 1990s—Allison Anders, Alexandre Rockwell, Robert Rodriguez and Quentin Tarantino—each share a darkly comic tale that unfolds in a different room of a fictional Los Angeles tale, with Tim Roth's bellboy providing the common thread. Anders and Rockwell's installments prove insufferable and Tarantino overestimates his own charisma as a performer, but Rodriguez offers an amusingly sadistic story of Tim Roth's disastrous attempt to manage two children. Antonio Banderas' ominous, dapper turn as their father partially inspired Rodriguez to create the Spy Kids franchise.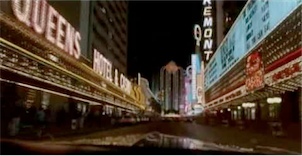 8. "Liebestod," Aria (1987)
10 esteemed directors dramatize 10 of opera's most famous compositions in a film that's as alternately inspired and pompous as one might expect. Julien Temple builds an anguished sex farce around "Rigoletto" and John Hurt gives a moving performance in a singer's final performance as "Pagliacci," but Franc Roddam's "Liebestod" offers the film's most successful fusion of music and image. In a modern-day take on the doomed lovers of Richard Wagner's Tristan und Isolde, a hot young couple (including Bridget Fonda in her first screen role) drive through the desert to Las Vegas, make passionate love and commit suicide. The controlled sensuality of the images suit Leontyne Price's passionate singing.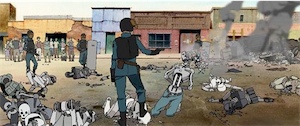 7. The Second Renaissance, The Animatrix (2003)
After the success of their ingenious, innovative sci-fi film The Matrix, the Wachowski siblings seemed like multi-media storytellers for the new millennium. The sequels popped the bubble of their reputation, but between the original film and the follow-ups, the Wachowskis curated a collection of nine animated films, all set in The Matrix continuity, helmed mostly by cutting-edge Japanese filmmakers. Most proved flashy but ephemeral, but "The Second Renaissance" presents a sprawling, sharply satirical account of human/machine relations that led to The Matrix's robotic uprising. Directed by Mahiro Maeda, the short film provides a compelling future history reminiscent of the work of Isaac Asimov.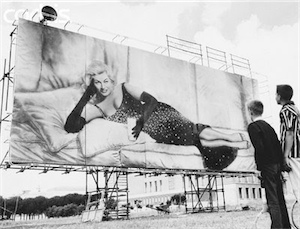 6. "The Temptation of Dr. Antonio," Boccaccio '70 (1962)
Four of Italy's most respected filmmakers—Mario Monicelli, Federico Fellini, Luchino Visconti and Vittorio de Sica—collaborated for a quartet of tales, following the example of 14th century author Giovanni Boccaccio. Fellini helms the most famous installment, in which an elderly moralist (Peppino de Filippo) crusades against an immodest billboard of Anita Eckberg exhorting passersby to drink more milk. In keeping with the director's brand of bawdy surrealism, things take a surprising turn when Eckberg's image comes to life. Imagine Attack of the 50-Foot Woman for film snobs.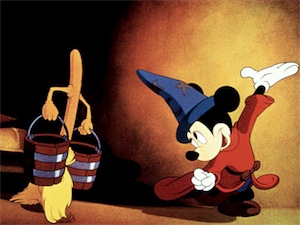 5. "The Sorcerer's Apprentice," Fantasia (1940)
Walt Disney imagined that his third animated feature film, a tribute to different masterworks of classical music, would be a kind of ongoing project, with new segments rotated in every few years. That never came to pass, but the follow-up Fantasia 2000 included one of the original's segments, "The Sorcerer's Apprentice," a slapstick nightmare based on the composition by Paul Dukas. In arguably his finest appearance, Mickey Mouse plays the titular character, who animates a broom as a labor-saving device, only to see his plan go spectacularly wrong. The animated short very, very loosely inspired the live-action Nicolas Cage film of the same name.
4. "Crows," Akira Kurosawa's Dreams (1990)
The legendary Japanese filmmaker provides eight impressionistic vignettes based on his own subconscious life, and consequently rely more on imagery and dream logic than tight plotting. "Crows" stands out with its playful concept and surprising performance from Martin Scorsese as, of all people, Vincent Van Gogh, who extols the ecstasy of artistic creation to a student who finds himself transported into Van Gogh's paintings. It's like a Fine Arts version of Who Framed Roger Rabbit?.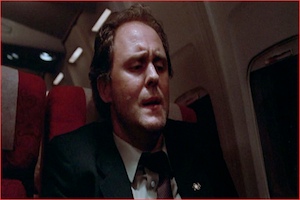 3. "Nightmare at 20,000 Feet," The Twilight Zone Movie (1983)
Trilogy of Terror's Richard Matheson penned 16 episodes of Rod Serling's "The Twilight Zone," including the classic "Nightmare at 20,000 Feet," in which William Shatner's mental patient can't convince his fellow airline passengers that a creature on the fuselage is trying to make them crash. While the 1983 Twilight Zone Movie featured chapters by Stephen Spielberg, Joe Dante and John Landis (whose installment tragically cost the life of actor Vic Morrow), but The Road Warrior's George Miller stands out with its reprise of "Nightmare". The surreal photography captures the mental state of John Lithgow's passenger, an otherwise rational professor whose fear of flying would drive him mad even without the monster on the plane's wing. Incidentally, The Twilight Zone Movie begins with a funny, quotable prologue with Dan Aykroyd and Albert Brooks.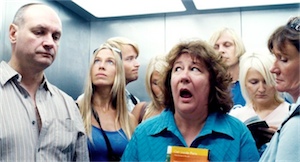 2. "14th Arrondissement," Paris, je t'aime (2006)
Feature-length films usually emulate the narrative trajectories of novels and seldom match the simple, economical epiphanies of short stories. Alexander Payne offers a bittersweet exception in this omnibus film from more than a dozen filmmakers, with chapters named for Paris' different districts. Margo Martindale plays an American tourist in France, and though we laugh at her hilariously tone-deaf French accent, her loneliness in one of the world's loveliest cities builds to a quiet, achingly lovely finale.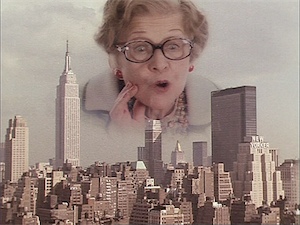 1. "Oedipus Wrecks," New York Stories (1989)
Given Woody Allen's career-long admiration with Fellini, it's easy to read his New York Stories installment "Oedipus Wrecks" as a take on "The Temptation of Dr. Antonio" by way of a Jewish mother joke. Allen plays a New York lawyer who wishes his overly critical mother (Mae Questel, the voice of Betty Boop and Olive Oyl) would just disappear, and his desire comes true thanks to a stage magician. His mom reappears in a fantastical way, leading to an amusing love triangle with Allen, Mia Farrow and Julie Kavner. While New York Stories represents Woody Allen at his comedic and creative height, his collaborators occupied different phases in their careers. "Life Lessons'" Martin Scorsese was on the verge of his Goodfellas comeback, while "Life Without Zoe's" Francis Ford Coppola continued a trend of cinematic irrelevance.