Here's an idea to bounce around in your brain: Clint Dempsey is stepping back into the rap game. That's right, the American soccer star has recorded a follow up mixtape to his 2006 song "Don't Tread" (watch below).
Dempsey isn't the first athlete to try and kick a rhyme and his skills don't even make him one of the worst to attempt to rap. We compiled a list of athletes, from worst to best, who tried their hand in a music career.
9. Deion Sanders – Prime Time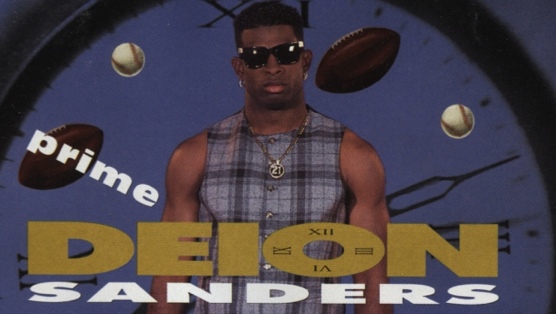 In 1994 Deion Sanders had enough skills to take over the globe, or so he thought. The multi-talented superstar played in both the NFL and MLB and remains the only person to score a touchdown and hit a homerun in the same week. It seems only right that the next natural step in his career would be to grab the mic and tear the roof down. Unfortunately his ego overshadowed just about every aspect of the album. Rap certainly was a different place during the early '90s and Sanders attempt at rapping turned into one big, narcissistic superstar story.
8. Macho Man Randy Savage – Be A Man
The late, great wrestler Randy Savage released an album back in 2003 on Big 3 Records. What came turned out to be on of the worst-best attempts of an athlete jumping into the rap game. Sure, his flow is closer to what the Cookie Monster might sound like after picking up smoking, but that doesn't mean this album doesn't have substance. All the drama filled feuds that come with wrestling go hand-in-hand with rap beefs; it was only natural for Savage to diss his rival Hulk Hogan. In the end, it made for an experience just as entertaining as to what goes on in the ring, unfortunately it was the last time he stepped in the booth.
7. The 1985 Chicago Bears – "The Super Bowl Shuffle"
During 1985, a strong wind blew through Chicago and was able to take rap song performed by a group of athletes to No. 41 on the charts. They are the closest we'll ever get to an athlete rapping crew. The song became a mainstream phenomenon, selling more than half-million copies. The Bears were cocky enough to record the song before they even won the big game. Many of the member of the teams had a verse on the song, most notably Walter Payton and William 'The Refrigerator' Perry. The song was even nominated for a Grammy Award.
6. C. Webb – 2 Much Drama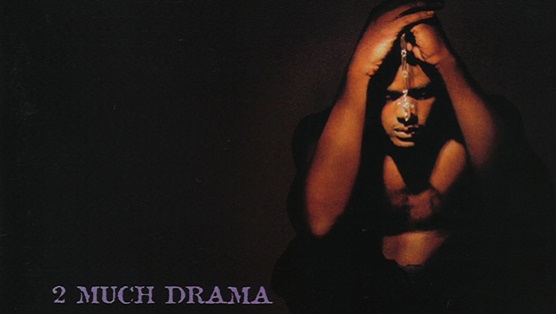 C. Webb (Chris Webber) certainly got his rap roots from the nickname of his 1991 University Of Michigan men's basketball team. The Fab Five may or may not have borrowed from hip-hop pioneer Fab 5 Freddy. During 1999, he would record his unreleased rap album 2 Much Drama, which featured a Top 10 rap single in "Gangsta, Gangsta (How U Do It)." He did find some success in producing hip-hop records including "Blunt Ashes" and Surviving the Times" for Nas.
5. John Cena – You Can't See Me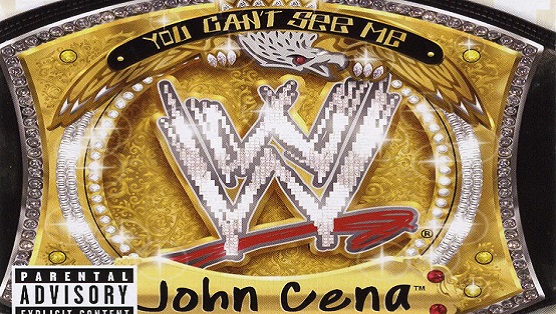 When reaching the halfway point of our list it comes time to revisit the ropes. Rising to fame in the 2000's, John Cena did what Randy Savage couldn't—gave him a new career. He put wrestling aside, used his title belt for the cover and let his mic skills take over. On his debut album, Cena proved he could hold his own quickly earning him recognition launching him to become a fan favorite. His entrance song "The Time Is Now" may be the most recognized, partly due to the M.O.P sample; it was produced by the now-successful producer Jake One.
4. Ron Artest – My World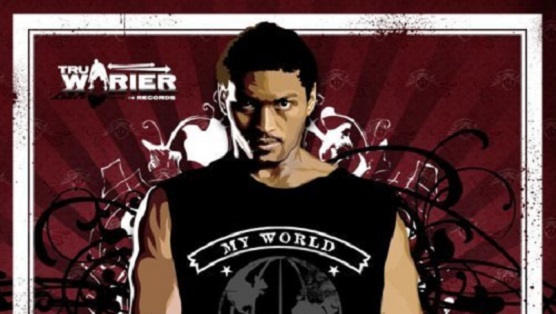 Ron Artest has proven to be one of the most unpredictable people in the sports world, as those who follow him on Twitter can attest. After the famous 'Malice at the Palace,' Artest certainly had some time on his hands (he was suspended for 86 games). So in 2006, he released My World. The album is filled with plenty of quotable lines. In 2010, after the Lakers won in the NBA Finals he recorded a song that can hold itself up to today's mid-level rappers titles: "Champions." Even today he could fit into some weird quasi-Wu-tang rap group, with his name now legally changed to Metta World Peace. The basketball star hails from QB (Queens Bridge) so it's possible that he has been able to channel Nas in some shape or form, although he does sound like a missing member of Dipset (maybe just a poor man's Juelz Santana).
3. 2wo 1ne – The #Post90s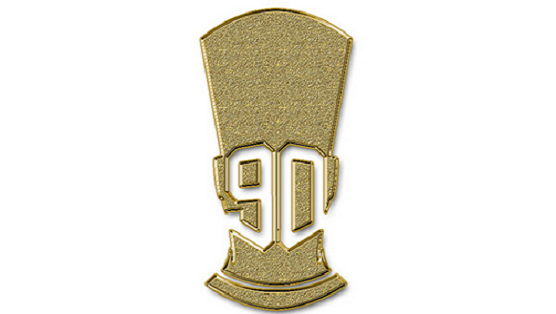 Rather than making the decision to fight other players and members of the crowd, the reason Iman Shumpert missed games was due to an ACL tear during the 2011 NBA Playoffs. So in his time off he put his work into his rhyming skills. Under his new moniker 2wo 1ne, he released Th3 #Post90s. For a kid who is part of the new school of athletes in the NBA, his mixtape was a sure sign that he was a kid that came from the '90s. He even grew out the hi-top fade, channeling his inner Kid from Kid-N-Play. He surely represents one of the best athletes as of lately who actually could hold their own on a beat and put out some decent material.
2. Deuce – The Redux
Why not include the man that got this list rolling in the first place? Clint Dempsey, aka Deuce, held his own with some heavyweights when his first track was released in 2006 to promote the World Cup. Now he has plans to hit us with a 13-track mixtape/album called The Redux with help from friend XO after the World Cup. Dempsey check his ego at the door when it comes to the mic. He described it as just having fun with it, during the two weeks he spent at the Skee Lodge in Los Angeles where he recorded it. No matter the product, he was hoping that it would give the U.S. team and edge how can you not support that?
1. Shaquille O'Neal – Shaq Diesel/Shaq Fu: Da Return/You Can't Stop the Reign/Respect


Possibly the best big man to play the game of basketball is without a doubt the most successful when it comes to the rap game. Shaq was able to break the charts just as well as he broke backboard: His first album Shaq Diesel sold 846,000 units. Shaq was able to grab some the biggest all-stars in the game to collaborate, including The Notorious B.I.G., Method Man and Phife Dawg; he would even go on to be featured on Michael Jackson's "2 Bad" and Aaron Carter's "That's How I Beat Shaq." The Diesel will go down as the best to rock the mic in term of athlete, however everyday a star is born.