NL Central
Chicago Cubs
Musician: Chris Funk
Band: The Decemberists
Why he loves the Cubs: "Having not been to the World Series in 102 years, what's there to like about the Chicago Cubs? It's literally insane when one ponders it. Heck, I remember being basically harassed at a BBQ once as a kid, all of my mill-working friends' families would then call me a 'yuppie' having shown up to a BBQ in an old #23 Ryne Sandberg jersey, having grow up closer to the 'South Side' where the Sox played.
My Dad used to joke about the Cubs, 'For those that suffer, give them repose, oh Lord." He was right, think about it; when that day of 'salvation' comes, won't it be the ultimate triumph in baseball history? Don't you 'want to be ready?'
I digress. One can't mention the Cubs without mentioning Wrigley Field. Win or lose, it just feels like real baseball in there, lights or not. For those lucky enough to see a game when Harry Caray was alive and sing along during the '7th Inning Stretch,' you know what I'm talking about. Plus the Metro is right down the street…how can you beat seeing an afternoon game and then top it off with a Naked Raygun concert?"
Approximate distance from Wrigley Field to the Metro: 948 feet.
Fan-o-meter: 68/100
Musician: Shiraz Dada
Band: Maps & Atlases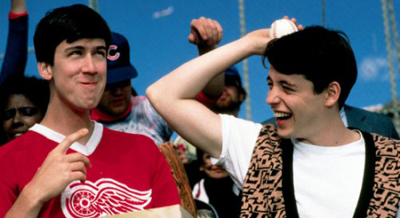 Why he loves the Cubs: "When I was in high school, the best days of the year were always in that small window between opening day and the start of summer, when I could ditch school to go to a Cubs day game with my friends (á la Ferris Buellers Day Off), and bleacher seats were only sold day of game and always cost $8. I can't even remember how many times I did that, but I think it's part of the reason I went to an open admittance art college."
Fan-o-meter: 65/100
Cincinnati Reds
Musician: John Legend
Why he loves the Reds: "I grew up in Ohio, and the team of choice for me as a kid was the Cincinnati Reds. It's good to see them doing well again—I'm not an avid baseball watcher so I'm not that up to date on what's going on, but I do [like] Cincinnati." (via MLB.com)
What other team Legend is a fan of: Philadelphia Phillies (he went to school there).
Fan-o-meter: 18/100
Houston Astros
Musician: Alex Maas
Band: Black Angels
Why he loves the Astros: "Some of my best memories living in Houston as a kid involved baseball. My mom would take me and some of my friends to Astros games at the Astrodome—one of the wonders of the world. I would get there early and get a dome dog and sit in the bleachers for batting practice in hopes of getting autographs of my favorite players. I could mimic Bagwell and Biggios batting stance to a T. Nolan Ryan and John Lennon where both as equals in my 'God' book."
Number of Astros games Maas has attended: Over 100.
Fan-o-meter: 79/100
Milwaukee Brewers
Musician: Sean Haskins
Band: The Wooden Birds
Why he loves the Brewers: "It only took a logoed mesh cap from an aunt and uncle living in Milwaukee and a first bout with sports heartbreak at the close of the '82 World Series (okay…more of a temper tantrum, really…it was way past my bedtime) to make me a Brewers fan for life. Since then I've gotten Dan Plesac's autograph on said mesh cap, been to more games at old County Stadium and Miller Park than anyone who's never actually lived in Milwaukee should and worn Robin Yount's #19 on every jersey that's seen action on the field (both Little League and Adult Beer League). [The Brewers] will always be the first name I drift toward when I check standings in the paper…They've got a great squad this year and as much as I'd love to make some grand prediction, it's been too damned long and I don't know what sort of fit I'd throw this time, especially if I thought I'd jinxed it."
Minimum requirement of Brewers players on Haskins' fantasy squads: Three.
Fan-o-meter: 84/100
Pittsburgh Pirates
Musician: David Robbins
Band: Titus Andronicus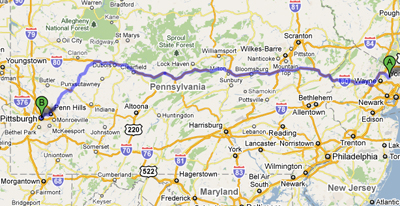 Why he loves the Pirates: "More than any other American city, major sports in Pittsburgh define the landscape. Black and gold covers the city, providing a sense of community and contributing to a unique, local identity. Though the Penguins and Steelers have each won recent titles, and it's been decades since the Pirates achieved the same feat, to me the Pirates will always be the champions in "The City of Champions." With some of the game's greatest moments—the shot heard round the world, winning the first ever World Series game, mostly everything about Roberto Clemente—it's impossible to deny the Pirates a spot amongst baseball's greatest franchises. Anyway, who can deny those sick pillbox caps from the '70s?"
Miles from Glen Rock, N.J., to PNC Park: 381.
Fan-o-meter: 63/100
St. Louis Cardinals
Musician: Sam Bush
Why he loves the Cardinals: "Baseball spring training is the greatest early-day vacation of all. Most games start at 1 p.m., so you can be back for a hand-holding sunset at the beach.
As Cardinals fans, we love to go to Jupiter, Florida to beautiful Roger Dean stadium – it's fun to watch the older players (36 or younger) secure their positions while watching the younger players prove their ability to play at the major league level… Albert Pujols gently works on his swing while so many others try to hit every ball out of the park. It's gonna be a fun, and very competitive, season! [I listened on the] radio and was an avid follower of the Cards growing up…"
Cardinal player likely to hold hands on the beach at sunset: Colby Rasmus.
Fan-o-meter: 66/100