The 30 Greatest K-Pop Albums of All Time
Featuring projects from BTS, NewJeans, Wonder Girls and BLACKPINK
Music
Lists
Best Albums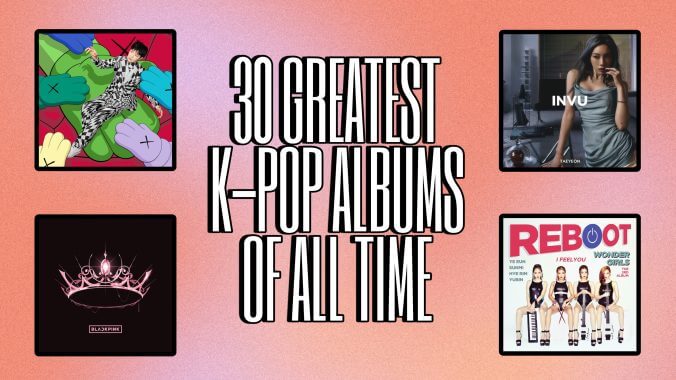 For this ranking, I surveyed over 100 fans—all of whom sent me their picks for K-pop's best albums of all time. From genre mainstays to underrated acts who have yet to be properly introduced to a Westernized audience, the final tally is a complex, diverse and rewarding assembly. With 20 groups and 10 solo artists making the cut, we pulled both mini and full-length albums—from 1st to 4th-generation artists being represented. Entries date as far back as the late-1990s—with Baby V.O.X. and H.O.T.—and span as far into this year—with NewJeans.
Each generation of K-pop has made its mark through numerous music influences and auspicious trends. From the 2nd generation noted as the "Golden Age" of K-pop to its global popularity in the 3rd generation, this type of genre is always evolving and challenging fans' expectations. K-pop isn't just Korean pop music; it's a mix of many genres such as R&B, electronic, dance, rock and experimental. As is with any faction of music, the question of "What is the greatest __ album?" is always up for debate—and K-pop armies are no stranger to discourse. With so many albums to choose from, the genre's limitless bag of inspirations and approaches caters to the global demographic that K-pop has created since its inception over 30 years ago. Without further ado, here are the 30 greatest K-pop albums of all time.
---
30. Lee Hyori: It's Hyorish (2008)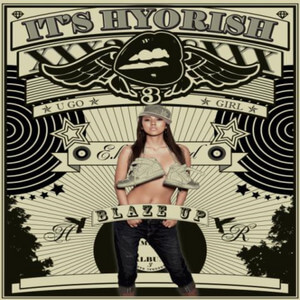 The third album from South Korean singer/songwriter Lee Hyori, It's Hyorish incorporated hip-hop and euro-dance to make one big embrace of sexiness and confidence. Featuring guest contributions from Kim Eana, E-Tribe and Wheesung, It's Hyorish was the best-selling album by a female solo artist in South Korea—and it would garner Hyori three awards at the Mnet KM Music Festival in 2008. Tracks like "U-Go-Girl" and "Hey Mr. Big" are some of the most infectious and catchy K-pop songs of all time. When you listen to It's Hyorish in its entirety, you feel like you're having a dance party all around.
29. RAIN: Rainism (2008)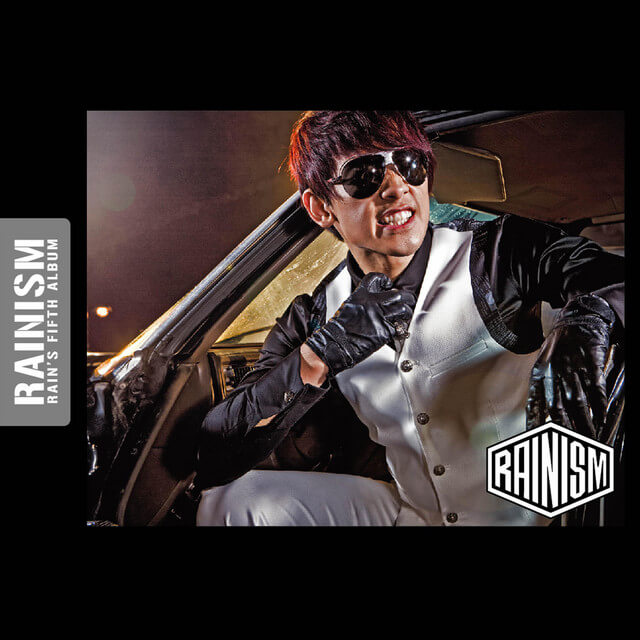 The fifth studio album from Rain, Rainism was released in three languages: English, Japanese and Chinese. His use of English in the songs received mixed reviews, but you can hear just how much of an influence 2000s R&B had on him during the recording process. The title track has endured as one of the best K-pop songs ever released, and cuts like "My Girl" and "You" are bonafide dance classics.
28. H.O.T: I Yah! (1999)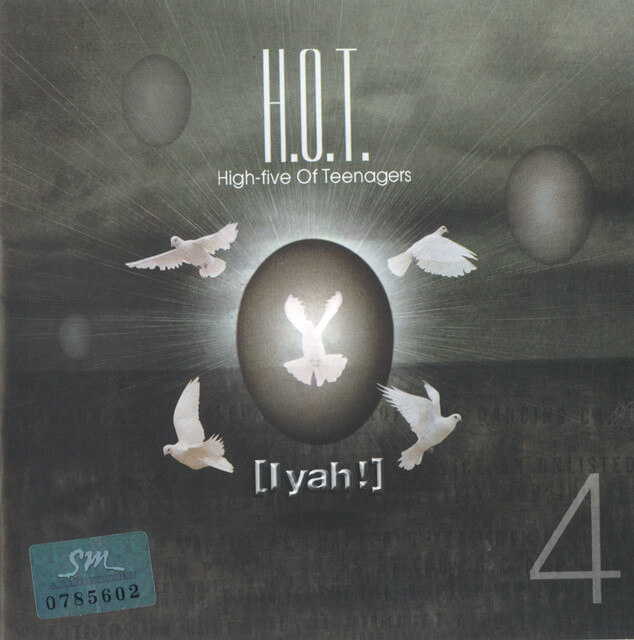 The fourth album from K-pop boy band H.O.T., I Yah! has sold over a million copies in the 24 years since its release. H.O.T. are among the most important originators in the genre, and they endure as one of its best male groups ever. The title track is dedicated to the lives of 23 school-age children who passed away in the Sealand Youth Training Center fire that occurred earlier in 1999. Their group's name is an acronym for High-Five Of Teenagers, and they paved the way for how K-pop acts are formed. Their time together was short-lived but K-Pop fans continue to embrace their distinct styles and performances—which would continue to influence past and current groups.
27. Baby V.O.X: Come Come Come Baby (1999)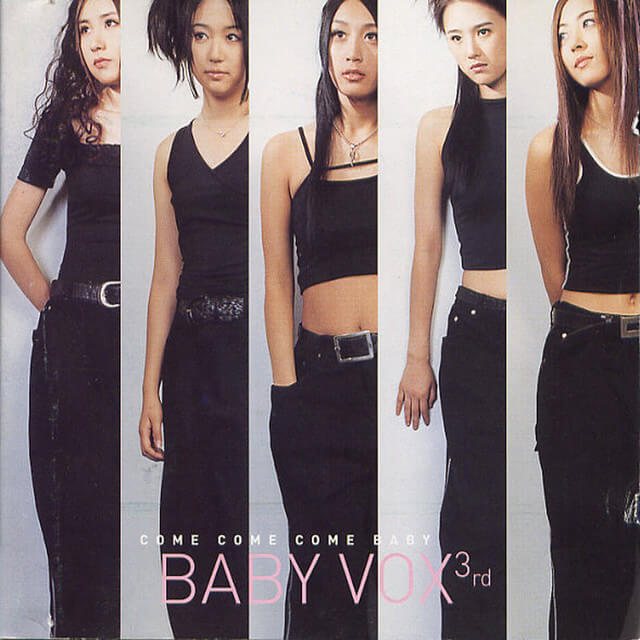 The third studio album by Baby V.O.X., Come Come Come Baby has sold over 200,000 copies in South Korea—and it cemented the quintet as K-pop royalty in 1999. Featuring a mix of ballad and dance tracks, like "Get Up," "Killer" and "Missing You," it meshed perfectly with the music that was booming during the era. If anything, the album could be split into two EPs: One just for the dance tracks and the other for the ballads. Hints of techno in the architecture of the tracklist showcased Baby V.O.X.'s ambition and abilities, as they implemented influences that were far-ranging and worthwhile.
26. Girls' Generation: Girls' Generation (2007)

The self-titled debut for Girls' Generation has bubblegum pop oozing out from every side of it. Catalyzed by singles "Into the New World," the title track and "Kissing You," the album went on to sell over 100,000 copies—making Girls' Generation the first girl group to achieve that number since S.E.S. six years prior. It would get nominated for Album Bonsang at the Golden Disc Awards, and "Into the New World" has found a second life through extensive use in survival and awards shows. In 2016, students at Ewha Womans University in Seoul sang it during their peaceful protest against their institution—and it's become a crucial piece of media in South Korea's feminist movement.
25. EXO: EXODUS (2015)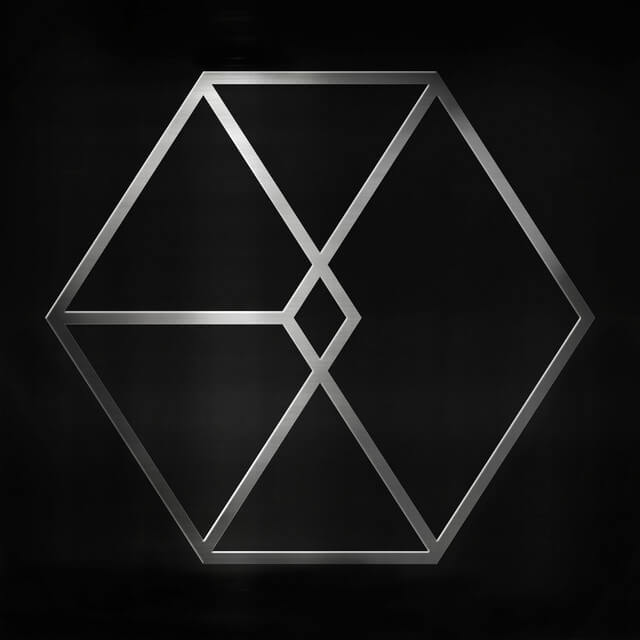 The Seoul-based boy band EXO found success in their sophomore album EXODUS, which hit the shelves in 2015. The project called upon Teddy Riley and Shinee's Jonghyun, and their influence helped bring elements of dance, R&B, ballad and new jack swing into EXO's repertoire. It would go on to win numerous Album of the Year awards across the Asia region, and their music videos were so eye-catching that they continue to stand out among the 3rd generation of K-pop. It's one of the genre's records that, truly, attracts fans on a broader, international level—and for good reason.
24. Eric Nam: Interview (2016)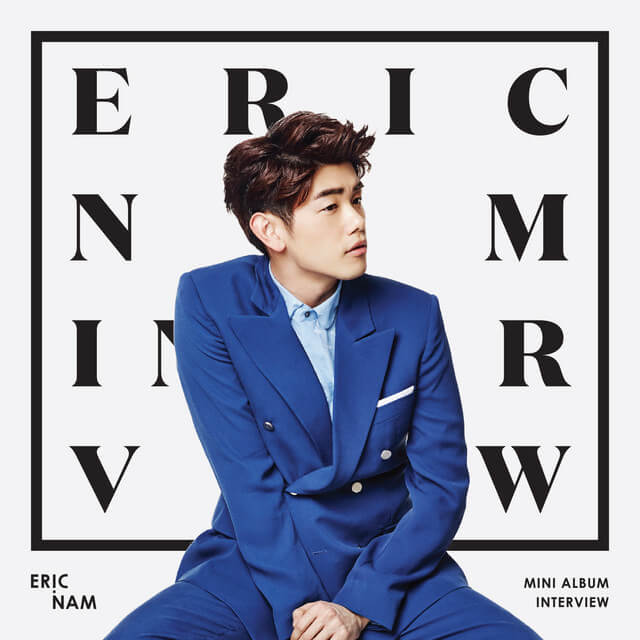 Korean-American singer/songwriter Eric Nam came onto the scene in 2011, but it was his 2016 EP Interview that primed him for the spotlight. It's a relaxing project that contrasts his usual energetic personality, but his gentle vocals are a stunning standout. Though Nam has garnered success as a talk show on several variety programs—especially K-Pop Daebak—his music is what first made him a household name. Interview songs like "Good For You" and "Stop The Rain" are important fixtures in K-pop, and Nam was rewarded with GQ Korea's Man of the Year accolade in 2016—along with a Forbes 30 Under 30 Asia appearance a year later, and a YouTube Music's Global Trending Artists on the Rise nod in 2019.
23. (G)-IDLE: I Never Die (2022)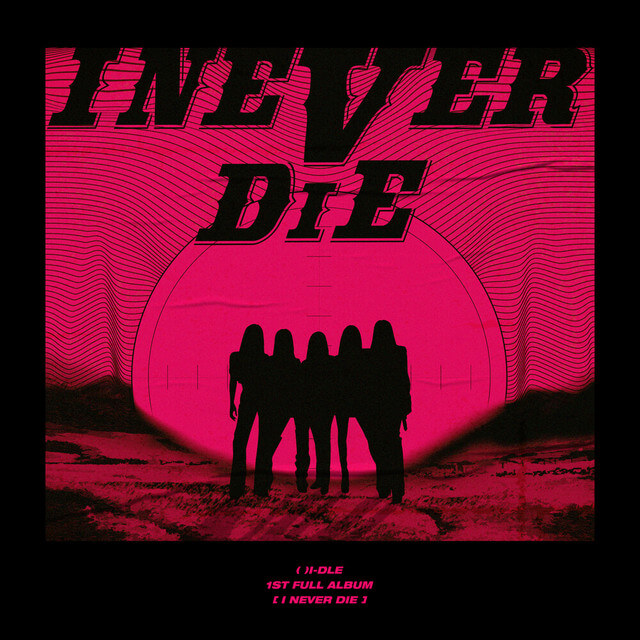 The first studio album from (G)-IDLE draws heavy influence from alt-rock and hip-hop. On I Never Die, bandleader Soyeon served as the primary lyricist, penning tracks of self-empowerment, confidence and post-breakup healing. Released just last year, I Never Die has already been certified platinum in South Korea and has garnered much acclaim in the Asian music awards spheres—including the Bonsang Award at the Seoul Music Awards in 2023. There's a prevailing storyline of becoming the woman you want to be that runs throughout I Never Die, and it's a knockout smash for one of K-pop's brightest 4th-generation acts.
22. CHUNG HA: Querencia (2021)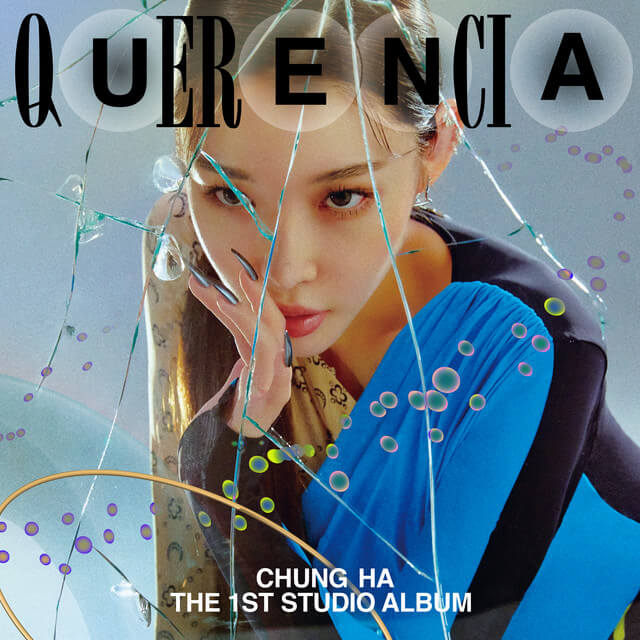 The debut album by Seoul-born singer/songwriter CHUNG HA, Querencia gets its title from a Spanish phrase that references a place where "one can be one's true self." Likewise, the pop album is a storybook collection of salsa swings, electro-pop, R&B and bossa nova—showcasing just how enigmatic CHUNG HA already is in her short time on the circuit. The reggaeton she uses in "Demente" with rapper Guaynaa is one of the boldest instances of her ambition. At a towering 21 tracks, Querencia is rid of filler and implements everything from funk to alt-rock-inspired distortion—making it one of the best debuts in recent memory.
21. SUPER JUNIOR: Sorry, Sorry (2009)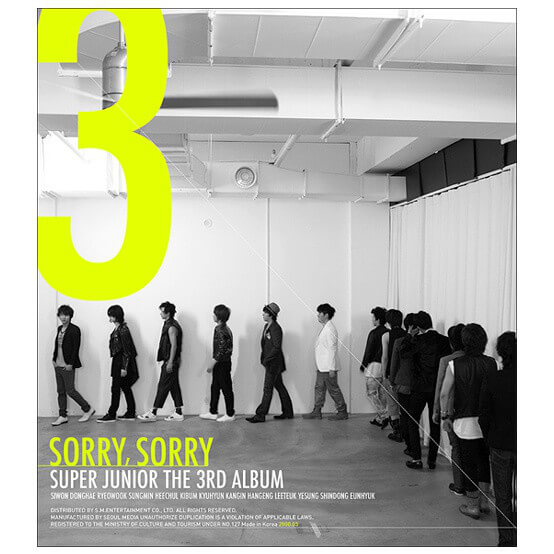 The third studio album by SUPER JUNIOR, Sorry, Sorry was a massive hit that sold 30,000 copies on its first day of release. It's the last SUPER JUNIOR record to feature members Han Geng and Kibum—and it's the perfect swan song for their contributions. Sorry, Sorry would go on to win both the grand and main prizes at the Golden Disc Awards in 2009, and its impact on K-pop remains steadfast. The 13-member group of SUPER JUNIOR showcased their maturity and cemented their musical prowess on Sorry, Sorry—as the album centered pop stylings with a rich envelope of R&B and contemporary electronica.
20. 2NE1: CRUSH (2014)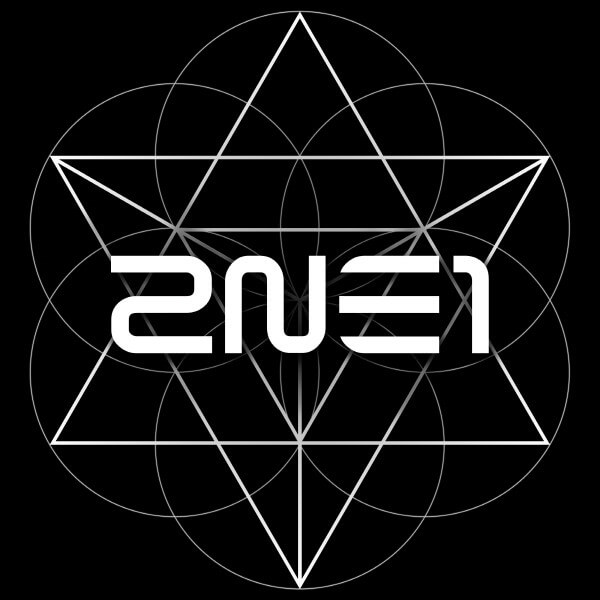 Former 1TYM bandleader Teddy Park assisted in producing much of 2NE1's second and final album. The project helped push K-pop's electronica ahead of its time—and the title track, "Come Back Home" and "Gotta Be You" endure as club bangers. CL, the band's leader and main rapper, helmed a large part of the songwriting, and he helped usher in a powerful lasting image that encompasses 2NE1's rich, undeniable timelessness. CRUSH would go onto win Album of the Year at the Philippine K-pop Awards and be widely regarded as one of the best releases of 2014. It's a worthwhile ending to one of K-pop's most important girl groups.
19. Twice: Feel Special (2019)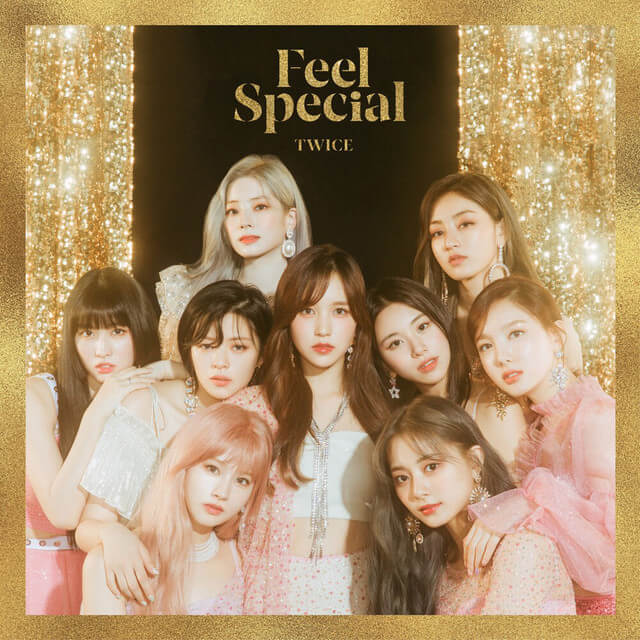 The eighth EP from Seoul girl group Twice, Feel Special is considered a mini-album—and it features all nine members as songwriters. There's a great ambition at play all across the album, as it features a mix of EDM, synth-pop and drill. With a huge focus placed on each member's specific vocal abilities, there's a catchiness throughout that cannot be ignored—nor should it ever be. Featuring production from folks like Hayley Aitken (Red Velvet and Girls Generation) and Ryan S. Jhun (Shinee and IVE), Feel Special is an entrancing release—one that also sold over 500,000 copies.
18. NewJeans: Get Up (2023)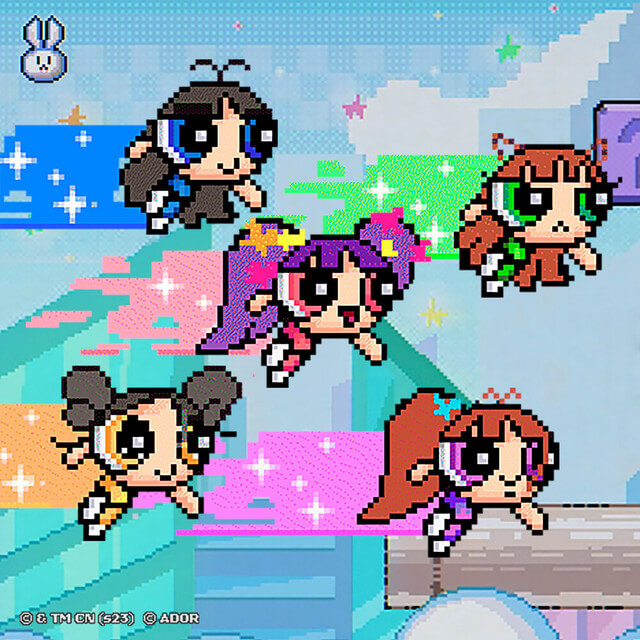 The most recent inclusion on this list, Get Up is the most recent EP from NewJeans—one of the most important K-pop acts in the world right now, and quite possibly ever. The Powerpuff Girls' theme compliments a girl-next-door concept transposed into club-ready pop songs that are interesting, daring and hypnotic—led by tracks like "Super Shy," "Cool With You" and "ETA." Thanks to songwriter Erika De Casier from Copenhagen, she gave the quintet a refreshing pop sound with catchy R&B hooks. The EP sold 1.65-million copies in its first week of release and quickly cemented NewJeans as the it-group of K-pop—a title they will certainly continue to build on with every subsequent release they've got up their sleeves.
17. HWASA: María (2020)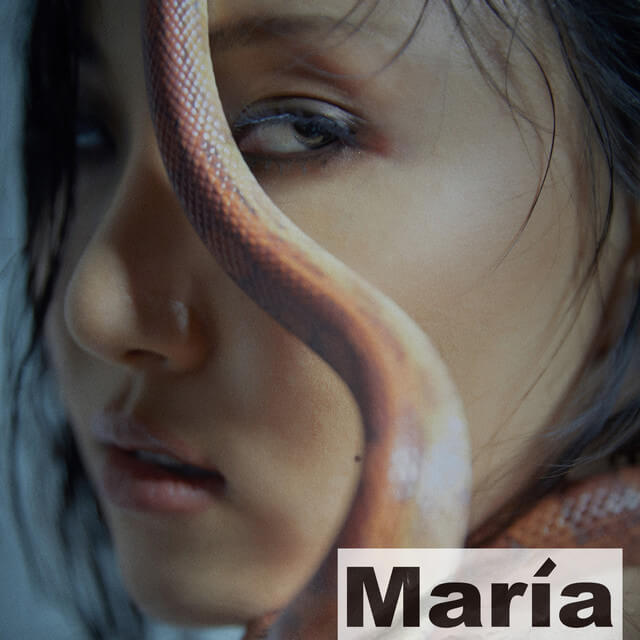 The debut EP from Mamamoo member HWASA, María is an eclectic merger of R&B and latin-pop. Songs like "WHY" and the title track and "Kidding" explore reflections on empowerment in the wake of criticism. Park Woo-sang and Zico offer production duties, and the entire project is a brilliant offering from one of the most important performers in all of K-pop. HWASA makes a name for herself on María that is separated from her work in Mamamoo—and the result is a refreshing, gorgeous seven-track outing.
16. ATEEZ: The World EP.1: Movement (2022)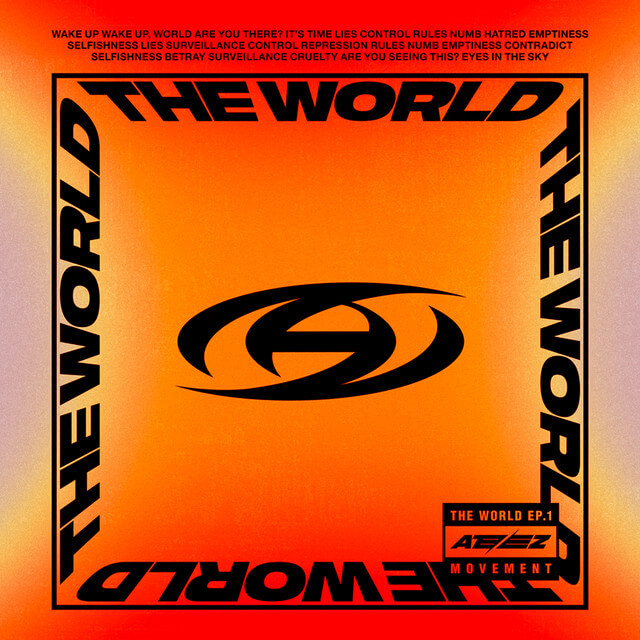 Seoul boy band ATEEZ have put out three studio albums and 11 EPs since hitting the scene in late-2018, but none stand out quite as brightly as their 2022 offering The World EP. 1: Movement. Done with KQ Entertainment's legendary producer Eden—along with the band's lyricists Hongjoong and Mingi—The World EP. 1 explores EDM and rock influences. It's a part of their alternate universe storyline that centers on finding your way in a dystopian society. The aggressiveness of a track like "Guerrilla" employs screamo and catchy repetition—perfectly their enduring ambition. In five years on the circuit, ATEEZ have built a large international following off the hype around their explosive, eye-catching choreography.
15. BLACKPINK: The Album (2020)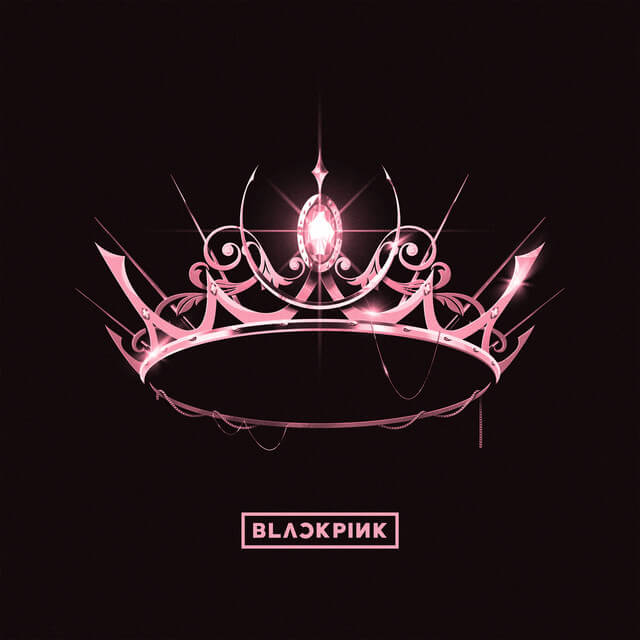 Perhaps one of the most recognizable K-pop names across the globe, BLACKPINK found their footing on their 2020 debut, The Album—a bright and punctuated pop fusion of EDM and hip-hop. Songs like "How You Like That," "Ice Cream" and "Lovesick Girls" are among the catchiest singles in the genre's recent history—and The Album boasts features from Selena Gomez, Cardi B, Ariana Grande and David Guetta. Instead of just singing about love the quartet showcased their mature exploration of all of love's greatest complexities. The Album is a stirring document of musical growth from one of K-pop's most important acts.
14. Bobby: Lucky Man (2021)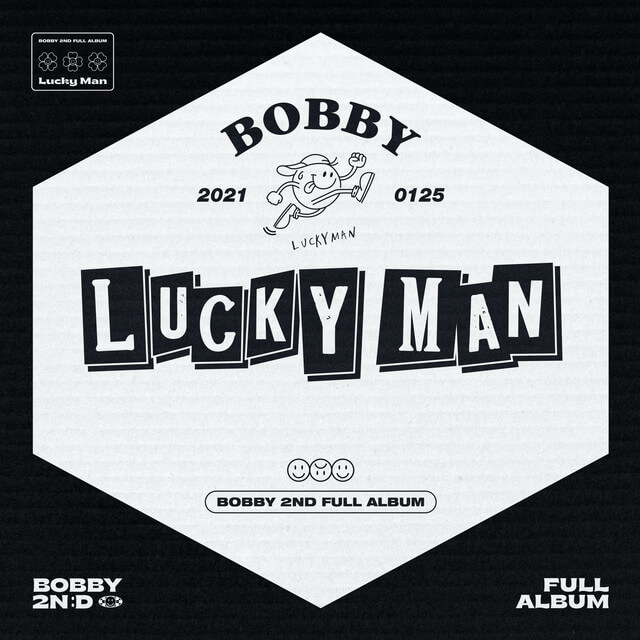 The second studio album from K-pop singer/songwriter, rapper and iKon member Bobby, Lucky Man was one of the best records of 2021. Spanning 17 tracks, he explores a diverse, complicated arrangement of agony, sorrow and recovery. It's a breakup record that aims to find bliss in the fleeting excitement of youth. Bobby made an impressive mark here, writing all of the lyrics for each song by himself and employing his aggressive style of rap throughout. There's a misconception that K-pop rappers aren't real rappers—but Bobby broke that stigma and, in fact, he's the only artist from a K-pop group to win a Korean-based rap competition.
13. SEVENTEEN: Heng:garae (2020)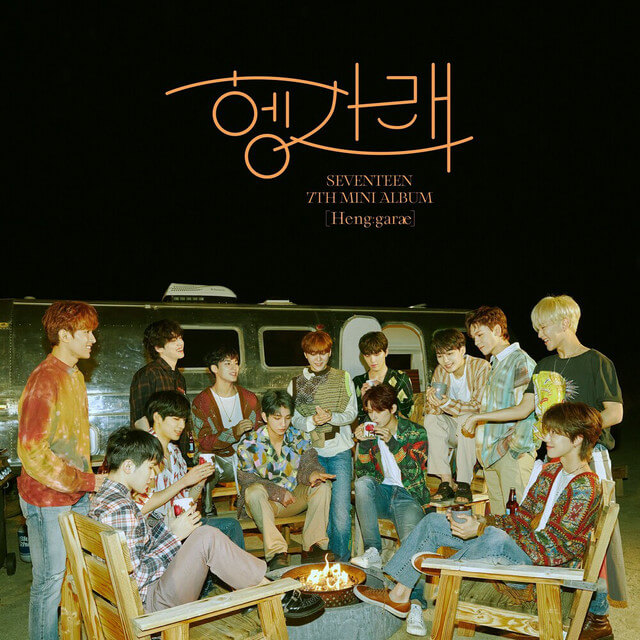 The seventh EP from Seoul boy band SEVENTEEN, Heng:garae employs summery vibes to offset the gloom and doom of the pandemic it was released into. At 13 members strong, SEVENTEEN aren't afraid to showcase just how many multitudes they can boast. The EP would go on to sell a million units, the first time the band had ever achieved such a feat, and singles like "My My" and "Left & Right" have cemented it as one of best-pop fusions of hip-hop and electronica.
12. BIGBANG: MADE (2016)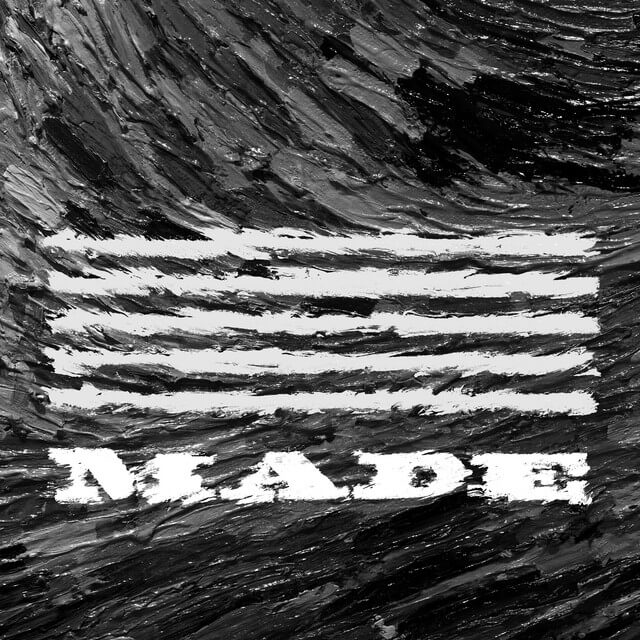 The third Korean-language album from BIGBANG, MADE is a unique entry on the list—mainly because almost all of the tracks were promoted as singles. This kind of release strategy gave BIGBANG's fandom a chance to listen to new music every month during the summer of 2015. The album title is an acronym for "Music, Achievement, Design and Experience," and the lyrics examine mature expressions of doubt and worry, along with sexuality and societal issues. MADE has sold over a million units across the planet and even hit #1 on Billboard's US World Albums chart—making BIGBANG one of the bigger global K-pop acts, spreading their creative mantra and prowess all across the map.
11. TAEMIN: Advice (2021)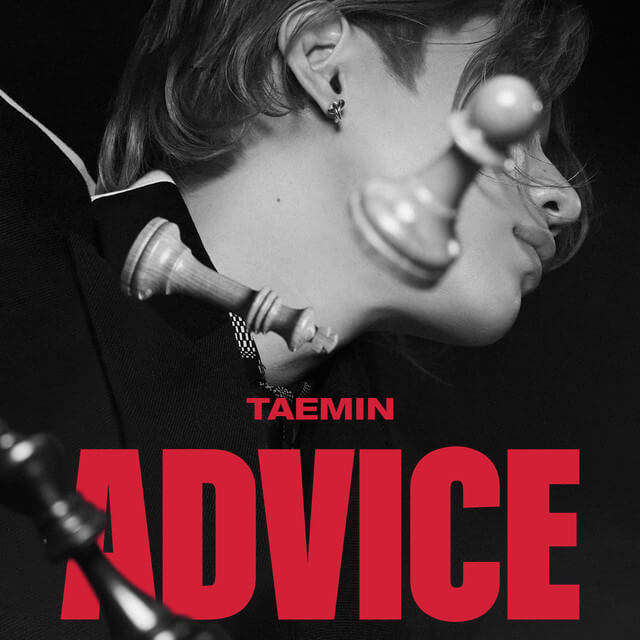 TAEMIN's last EP before enlisting in the military, Advice is a great assembly of dance-pop and R&B—and the Seoul singer/songwriter weaves a great tapestry of distinctive, catchy dance stylings. From piano instrumentals to trap segues, Advice is a brilliant showcase of Taemin's range and ambition. It would go on to hit the charts in Japan, South Korea, the UK, the US and Finland, and the record fully solidified TAEMIN's artistry beyond his work in SHINee and SuperM. Advice is one of the best K-pop EPs ever made—and an arresting spectrum of guitar riffs, string arrangements, synths and a push and pull between maximalism and minimalism.
10. Stray Kids: Noeasy (2021)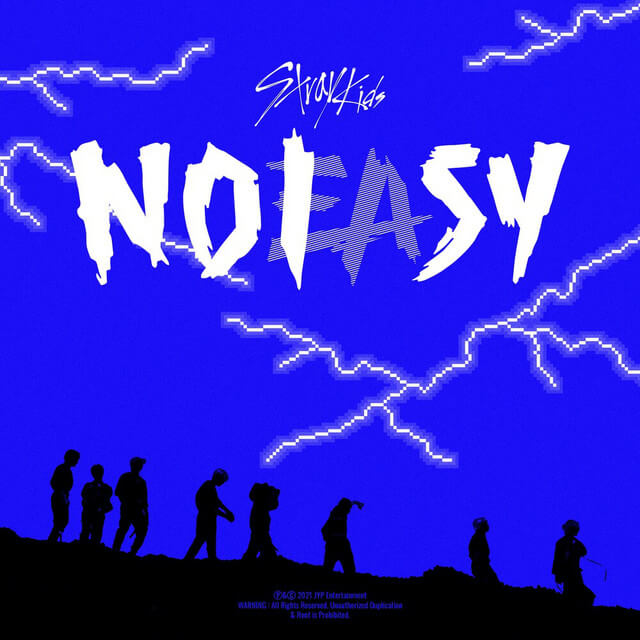 Seoul octet Stray Kids have consistently made some of the best K-pop in the world since their formation in 2017. A play on the word "noisy," Noeasy aims to comment on the impact of making music for the world to consume and find joy in. It's the second studio album from Stray Kids, but it's, handedly, their best and brightest. It merges many different styles, including EDM, hip-hop, pop, R&B and rock—making it one of the most eclectic entries on this list. The record is filled with depth and character that outmuscles the "noise" foundation it was built on. With a mixture of uptempo and slow-burn tunes, Noeasy is an expressive, balanced stroke of brilliance that has sold over 1-million copies since its release two years ago.
9. TAEYEON: INVU (2022)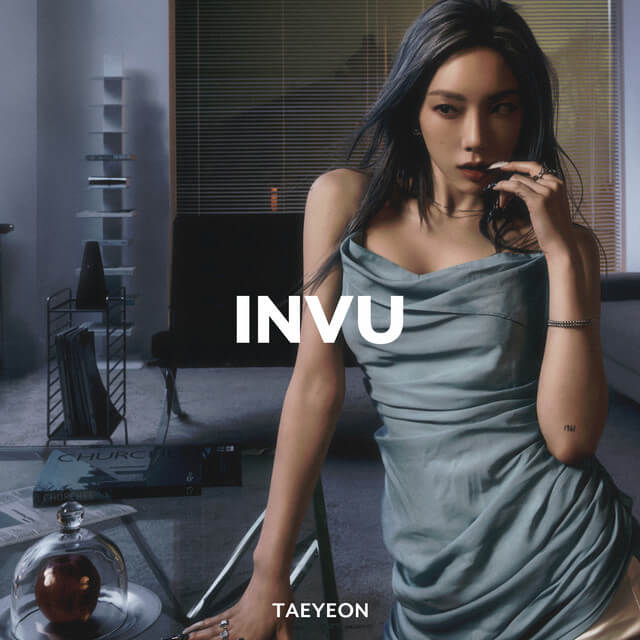 Girls' Generation member and singer/songwriter TAEYEON's third studio album is one of the best K-pop albums in recent memory—and it garnered multiple Album of the Year nominations at various music awards ceremonies in Asia. The record has moved over 250,000 copies since its release last year, it even placed on Billboard's US Heatseekers Albums chart (#20). Traversing personal complexities and devastating emotional turbulence across fits of dance, pop, ballad and house, INVU is a tour de force that evokes deft guitar instrumentation and monodrama.
8. Wonder Girls: Reboot (2015)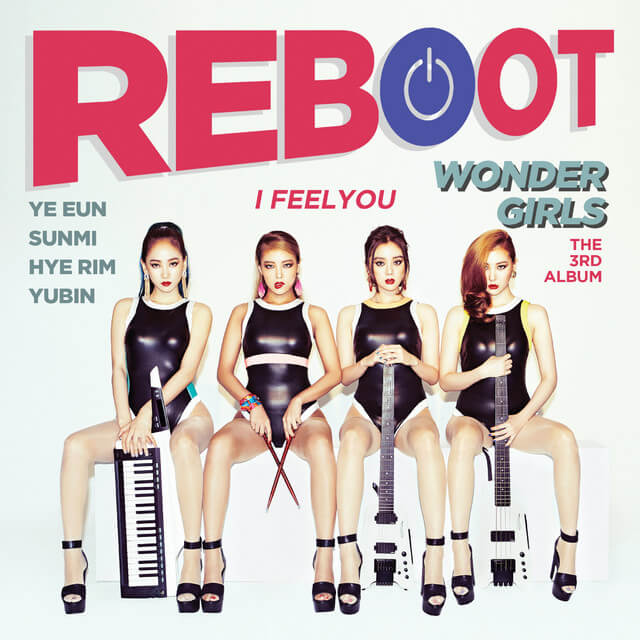 The third and final record from girl group Wonder Girls, Reboot features every member earning a songwriting and/or production credit across the tracklist. It was the first album to feature original member Sunmi since 2007, making it a bittersweet homecoming in many ways. There's an employment of deeply retro, 1980s-inspired concepts across the album—including synth-pop, chillwave, hip-hop, pop rock and electro-pop. Reboot was recorded with professional instrumentalists, and that thematic concept helped propel the record's ingenuity forward. From the club track "Loved" to a ballad like "Faded Love," there's something for everyone to latch onto and obsess over on this album—a true benchmark of brilliance.
7. TOMORROW X TOGETHER: The Chaos Chapter: Freeze (2021)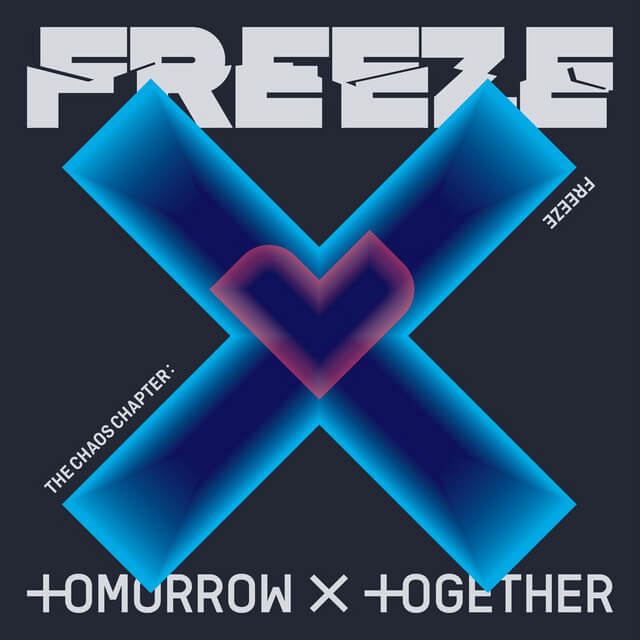 One of the most daring entries on this list, TOMORROW X TOGETHER's second studio album is a marvel to behold—as it bends pre-conceptions of what a hybrid pop-rock album could become in the K-pop canon. Hailed by critics far and wide for the bold instrumentation and bright, auspicious production, The Chaos Chapter: Freeze was the band's fourth #1 album in South Korea and sold over 850,000 copies in its first year of release. Songs like "Magic" and "Frost" and "OX1=Lovesong (I Know I Love You)" are among the strongest in all of TOMORROW X TOGETHER's catalog—helping solidify the quintet as one of the best K-pop bands in the world.
6. SHINee: Odd (2015)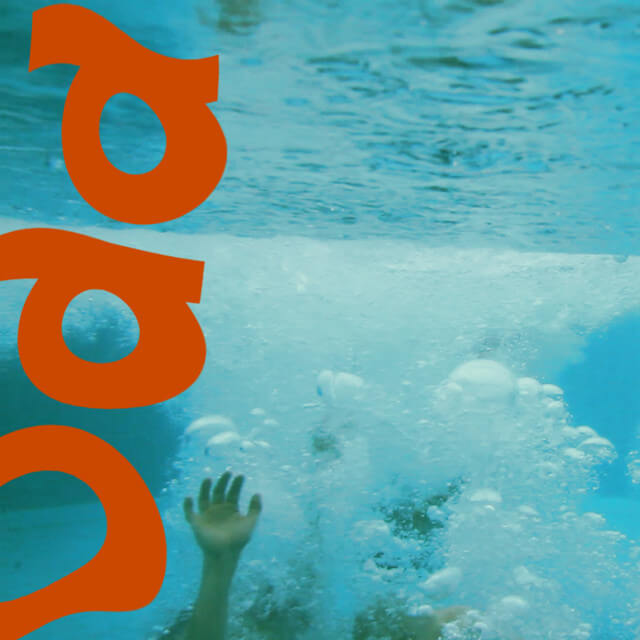 The fourth Korean studio album from SHINee, Odd finds the band retreating to their R&B sensibilities in a really rewarding and fresh way. 11 songs complement the experimental nature of the album—and it was their first release after a two-year hiatus. The popularity of house music drove upwards in South Korea in the early-2010s, and you can feel SHINee's affection for it on a track like "View." Odd would garner Golden Disc, Melon Music and Mnet Asian Music Awards nominations and endure as a boastful, summery, uptempo display of pleasurable, joyous K-pop.
5. Red Velvet: Perfect Velvet (2017)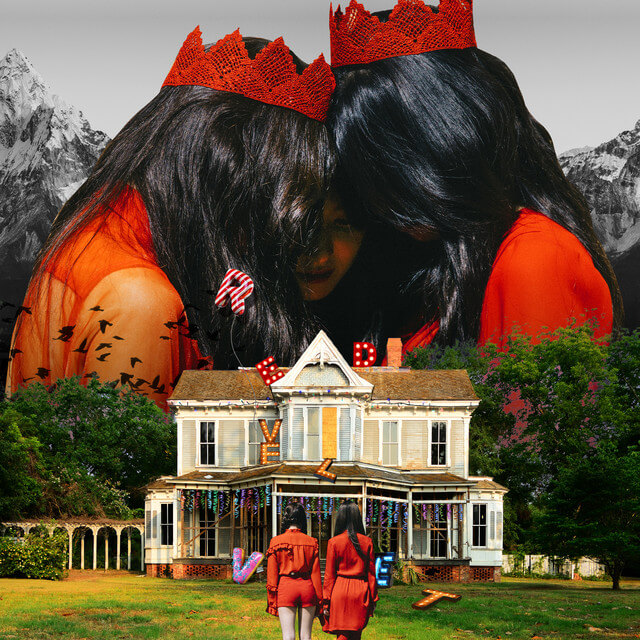 One of the greatest K-pop bands of all time, Red Velvet's 2017 album Perfect Velvet sounds just as good now as it did six years ago. The quintet are at an all-time high here, as they crafted bright and buoyant pop tracks that examine the equilibrium of youth. Songs like "Look" and "Perfect 10" merge 1980s synth-pop and nu-disco R&B. There's an ample amount of finesse on Perfect Velvet, as Red Velvet weaves a brilliant tapestry of never-ending genre experimentation. Two months later, the girl group would release The Perfect Red Velvet, an expanded, repackaged edition with extra tracks—only adding to the album's unstoppable legacy. The five-piece are always subverting expectations—on Perfect Velvet, that truth is no different.
4. IU: Palette (2017)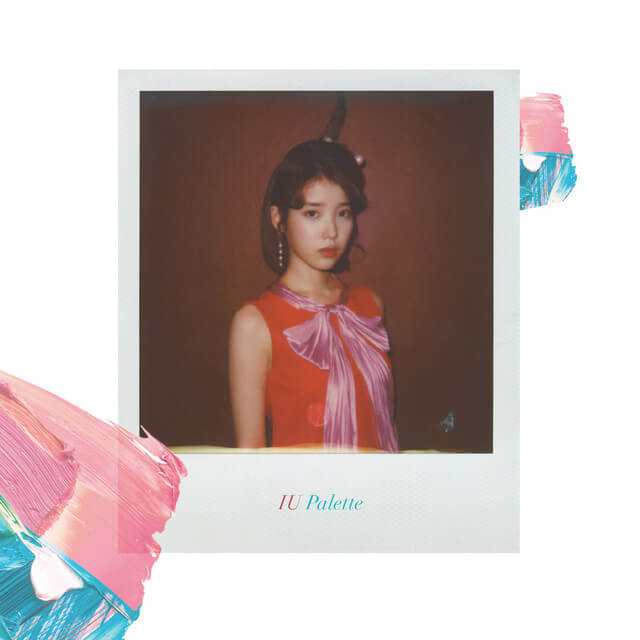 The fourth studio album from K-pop singer IU, Palette takes her soprano vocal range to new heights and offers an expansive, rewarding emotional journey to every listener. The tracks are laid back and simple, but they're perfect in both regards. The album won a Melon Music Award for Album of the Year and went on to sell almost 150,000 copies. Its critical acclaim has firmly outpaced its commercial success, but IU remains a K-pop force who continues to outdo herself on every record. But, with contributions from G-Dragon and Oh Hyuk, Palette remains her very best.
3. BTS: Love Yourself: Tear (2018)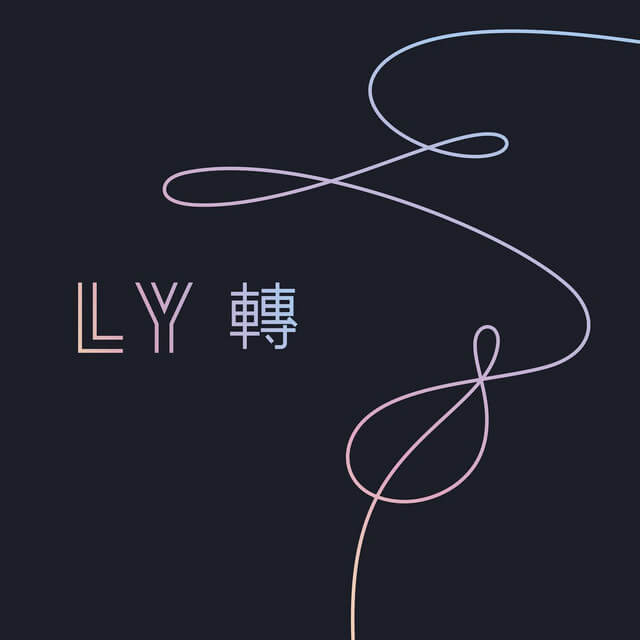 The third studio album from BTS, Love Yourself: Tear is an album concept with a focus on self-acceptance and self-love. The band drew heavy influence from emo and grunge, fusing the genres with hip-hop, jazz, EDM, alt-R&B and pop. Songs like "Fake Love" and "The Truth Untold" boast tender examinations of love and loss through technicolor songs melodic intensity that culminates in some of BTS' catchiest and brightest hits. Love Yourself: Tear is the band at their most cohesive and ambitious, as they aren't afraid to take experimental risks while perfecting their maximalist sensibilities. It's a victory lap for one of the most recognizable K-pop acts of all time.
2. j-hope: Jack in The Box (2022)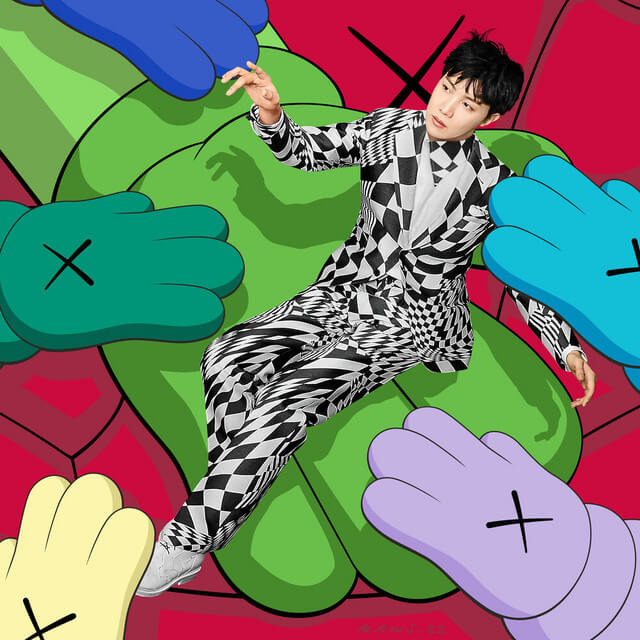 The debut solo album from j-hope, Jack in the Box is, in no short terms, a sonic triumph. Based on the Greek artifact of Pandora's box, the singer/songwriter and rapper pulls from old-school hip-hop to offer up a real brilliance of K-pop—while also experimenting with grunge, R&B and pop. j-hope's goal on this record was to showcase his own growth from the previous decade, and he even includes a sample of Ol Dirty Bastard's "Shimmy Shimmy Ya" on "What If…" Jack in the Box radiates with warm, kaleidoscopic dexterity and magnificent construction. It's a musician at the height of his powers, and so few K-pop artists have hit an apex quite like j-hope did on this 10-track masterpiece.
1. f(x): Pink Tape (2013)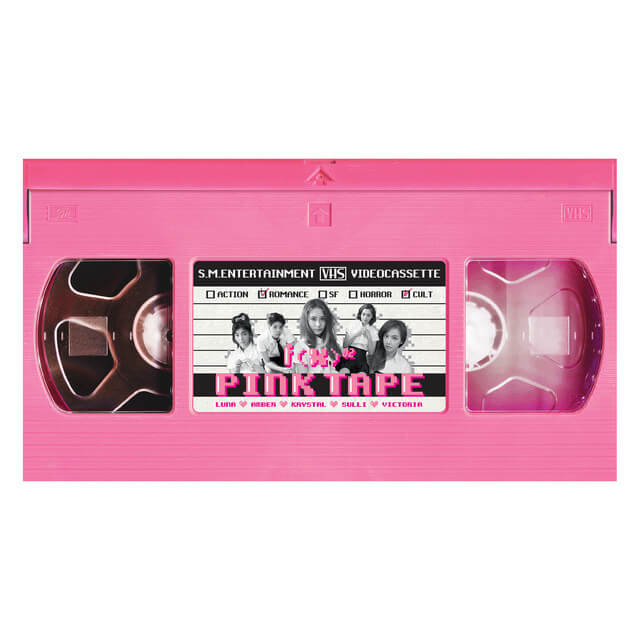 The sophomore album from girl group f(x), Pink Tape is, undoubtedly, the greatest K-pop album ever made—and a beautiful amalgam of synth, dance and electro-pop at that. In the 10 years since its release, it has found critical favor all across the world and landed on numerous best-ever lists—including ours, of course. On Pink Tape, f(x) experimented with bold, candy-colored electronica and even features a guest performance from EXO's D.O. Songs like "Rum Pum Pum Pum" and "Airplane" and "Goodbye Summer"—the latter of which was composed by member Amber Liu in her first instance of songwriting for the band—have firmly cemented f(x) as one of the greatest K-pop acts to ever exist. Pink Tape is a wondrous, undeniable token of bonafide brilliance.
---
Check out a playlist of songs from these 30 albums below.