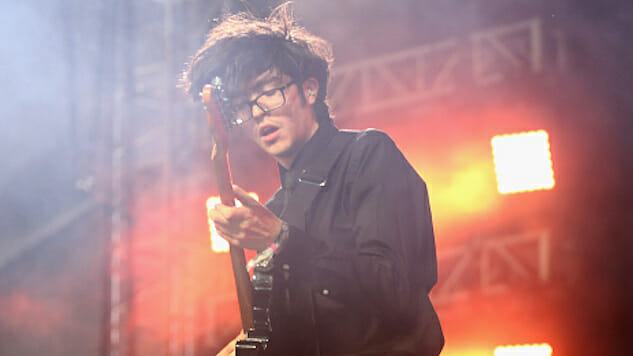 If you Google "Car Seat Headrest covers," you're likely to first stumble upon listings for leather, monogrammed and sheepskin overlays for automobile seats. But if you scroll down a little further, you'll note that Car Seat Headrest (the band, not the auto part) are big fans of covers. Earlier this year, they tackled Smash Mouth's "Fallen Horses," then they took on Frank Ocean's "White Ferrari." In years past, Will Toledo and co. covered more Frank, Leonard Cohen and even Sufjan Stevens. Monday night at Quebec's Impérial Bell, they wasted no time and opened their show with a Death Grips cover: "Black Paint," from this year's Year of the Snitch. Watch a clip from the show below.
Car Seat Headrest put out Twin Fantasy, an album Toledo previously released via Bandcamp in 2011, freshened and updated for a definitive release, in February of this year. Read the Paste review right here. Back in 2015, we spoke with frontman Toledo, then a newly signed Matador artist, for a Best of What's Next feature. Since then, the band has released two other LPs, Teens of Style and its 2016 counterpart Teens Of Denial.
Year of the Snitch is experiment hip-hop group Death Grips' first release since 2016's Bottomless Pit.
car seat headrest opened the show with a fucking death grips cover and now furries and mc ride rule canada by law pic.twitter.com/LjUydMBidU

— EZP (@EZP_em) July 10, 2018