Charly Bliss Announce New Album Young Enough, Share Video for New Single "Capacity"
Photo by Ebru Yildiz
Music
News
Charly Bliss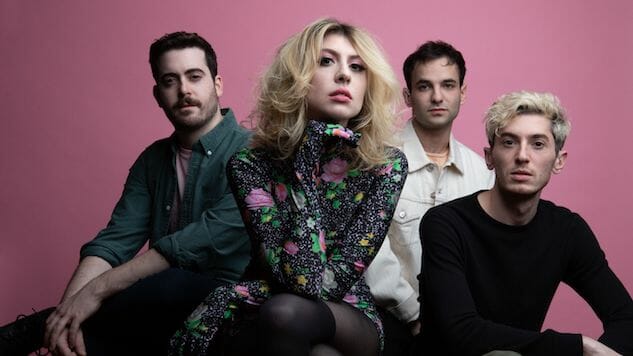 Charly Bliss have announced the release of their second full-length album Young Enough, due out May 10 on Barsuk Records. They've also shared a video for the album's lead single "Capacity," directed by Michelle Zauner of Japanese Breakfast.
"Capacity" has all of the band's signature power-pop sound, but this time it appears to be pointed more towards major-key synths than the punk fervor of their debut record Guppy. The video for "Capacity" depicts the band members as robbers who have a falling out after completing a heist. Adam Kolodny served as director of photography for the video and Zauner edited it.
"Charly Bliss has always made great narrative music videos, so I wanted to stay in line with that tradition and take advantage of working with a band that are all such great, funny actors individually," Zauner said of the video in a statement. "Eva had an amazing mood board she brought to the table with references to Paris, Texas, Five Easy Pieces and Badlands so it was important for us to showcase a warm, '70s color palette."
"It was a dream come true to work with Adam and Michelle on this video," said Charly Bliss vocalist Eva Hendricks. "'Capacity' is a song about wanting to kill your inner people-pleaser, and Michelle beautifully presented a parallel concept, which warns of the perils of getting swept up in other people's bullshit."
The announcement for Young Enough comes just two days after Charly Bliss replaced all their posts on Instagram with a video of a dramatically lit room with a drum loop playing overhead, prompting whispers of a forthcoming album. The post now appears to reference the "Capacity" video.
Young Enough will be the Brooklyn band's first album since 2017's critically acclaimed Guppy. They also released a new single in September 2018 titled "Heaven." It appears that track won't appear on the new album, though.
Take a look at the video for "Capacity" below, as well as the details of Young Enough, and while you're at it, check out Charly Bliss' 2017 Paste Studio session. You can preorder their new album via Barsuk Records here.
Young Enough Album Art: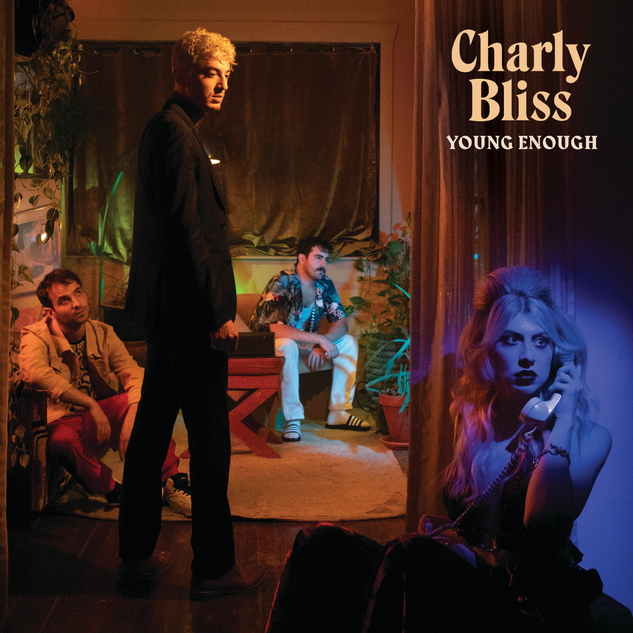 Young Enough Tracklist:
01. Blown to Bits
02. Capacity
03. Under You
04. Camera
05. Fighting in the Dark
06. Young Enough
07. Bleach
08. Chatroom
09. Hurt Me
10. Hard to Believe
11. The Truth