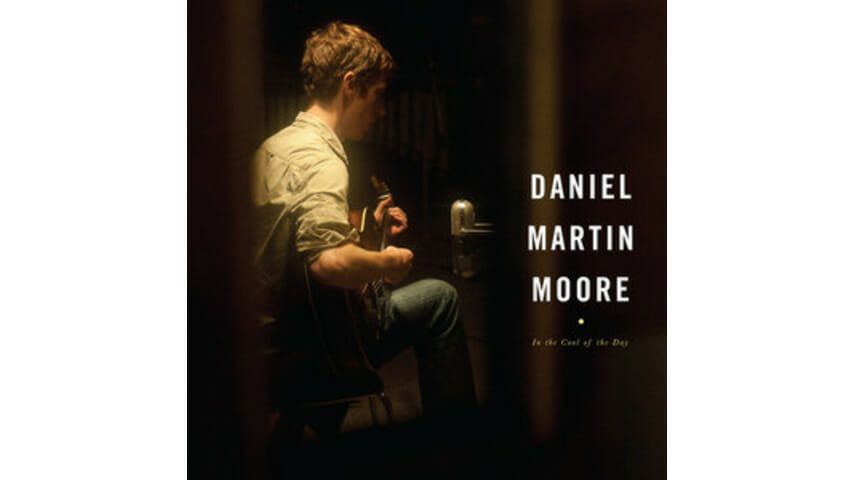 Simple songs to ease the soul and keep faith burning bright.
It's been over two years since the Daniel Martin Moore's debut album Stray Age and a year since his collaborative release Dear Companion with Ben Sollee. Judging by his newest solo effort, The Kentucky singer spent that time deep in prayer. A voice as pure and blessed as the words he sings, In the Cool of the Day makes a listener want to believe.
Transforming hymns into plaintive ballads, the well-produced tracks are gracefully austere, but the serious, somber nature is contrasted nicely with a simple joy ever-present in Moore's voice—grandeur in an uncomplicated package.
Despite the album's religious foundation, the message isn't doctrinal. In the Cool of the Day takes the listener out of church and into a glorious world. The folk gospel tunes evoke images of revivals, campfire nights, harvest moons and long, lazy days. Relying mostly on banjos, organs, violins and pianos, the album is uplifting without proselytizing or feeling preachy.
Most of the tracks have a folk feel, but the jazzy touches on "In The Garden" and "Up Above My Head" provide some upbeat relief for a rather sedate album—don't listen while operating heavy machinery. With a truthful tone and a passionate telling, In the Cool of the Day is good salve for anyone, believer or skeptic.