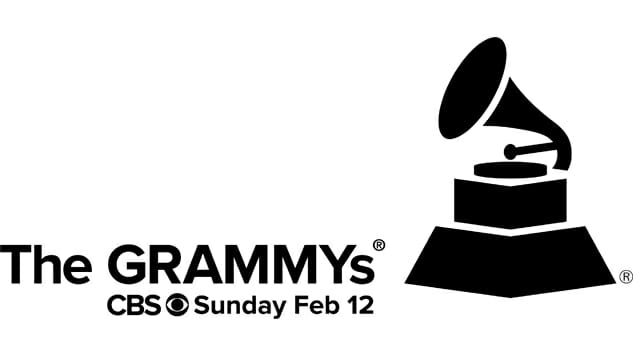 For music fans who wish televised awards for our industry matched the pomp, circumstance, professional weight and cultural worth of any the film-based award shows, this weekend is a big deal. Yes, the 59th Annual Grammy Awards return to CBS this Sunday, February 12 at 8pm EST, live from the Staples Center in Los Angeles. 2016 was a strange year for music (you can check out our best songs and best albums lists for examples of such wide-reaching diversity), and this accompanying gala is sure to highlight that weirdness, as well as honor the loss of so many musical idols.
Continuing our annual tradition of debating who will win, should win, and got snubbed, here is Paste's list of predictions for the 2017 Grammy Awards.
Record of the Year
Adele, "Hello"
Beyoncé, "Formation"
Lukas Graham, "7 Years"
Rihanna featuring Drake, "Work"
Twenty One Pilots, "Stressed Out"
Who Will Win: Adele, "Hello"
Who Should Win: Beyoncé, "Formation"
Who Got Snubbed: Justin Bieber, "Sorry"
Say what you want about ol' man-boy Bieber: "Sorry" is a jam. And it was everywhere! And before anyone gets sniffy about Grammy cutoff dates, Bieber's Purpose single was released just in time for 2017 consideration. That aside, it's pretty clear who's going to take home this particular trophy: Adele, whose massive 25 hit "Hello" was equally — if not more — inescapable for months after its release. Unlike Beyoncé's politically minded "Formation," no one scrawled its lyrics on anti-Trump protest signs in a show of feminine solidarity. Unlike its competitors, it can be marketed to and mindlessly enjoyed by every audience. Lovely and heartbreaking a song as it is, "Hello" is also not even remotely controversial. Does "Formation" better reflect the times we live in? Of course. And does that ultimately make it more deserving of the ultimate music prize? Probably. But, irritatingly, there's just no bidding farewell to "Hello."
Album of the Year
Adele, 25
Beyoncé, Lemonade
Justin Bieber, Purpose
Drake, Views
Sturgill Simpson, A Sailor's Guide to Earth
Who Will Win: Beyoncé, Lemonade
Who Should Win: Beyoncé, Lemonade
Who Got Snubbed: Chance the Rapper, Coloring Book
Adele's a favorite with Grammy voters, so she could theoretically give Beyoncé (who, with 20 Grammys of her own already, hasn't exactly gone unnoticed by NARAS either) a run for her money in this category, but let's be honest—this one's all Queen B. Lemonade is her best, most vital work to date, and to ignore such an important, universally beloved album in this category would be a huge oversight.
Song of the Year
"Formation," Khalif Brown, Asheton Hogan, Beyoncé Knowles & Michael L. Williams II, songwriters (Beyoncé)
"Hello," Adele Adkins & Greg Kurstin, songwriters (Adele)
"I Took A Pill In Ibiza," Mike Posner, songwriter (Mike Posner)
"Love Yourself," Justin Bieber, Benjamin Levin & Ed Sheeran, songwriters (Justin Bieber)
"7 Years," Lukas Forchhammer, Stefan Forrest, Morten Pilegaard & Morten Ristorp, songwriters (Lukas Graham)
Who Will Win: Adele, "Hello"
Who Should Win: Beyoncé, "Formation"
Who Got Snubbed: Rihanna featuring Drake, "Work"
This, in Grammy-speak, is the award for the best songwriting. Although competition between Adele and Bey will be fierce throughout these awards, the young Brit will win for two main reasons. First, Adele co-wrote this song with one other person, which focuses more of the songwriting attention on her. Second, Beyoncé is going to win most of the awards for which she's nominated, so this will serve as a conciliatory gramophone statue for Adele.
Best New Artist
Kelsea Ballerini
The Chainsmokers
Chance the Rapper
Maren Morris
Anderson.Paak
Who Will Win: Chance the Rapper
Who Should Win: Anderson.Paak
Who Got Snubbed: Margo Price
This category's actually surprisingly stacked—I'd be happy to see this one go to Chance the Rapper, Maren Morris or Anderson.Paak, all of whom had a massive 2016 and are totally deserving. But, while Chance certainly had an undeniably great breakout year—in which he put out the fantastic Coloring Book—the argument can be made that he's not exactly "new." So if we're splitting hairs, based on that, it's gotta go to Anderson.Paak, whose Malibu truly put him on the map.
Best Pop Vocal Album
Adele, 25
Justin Bieber, Purpose
Ariana Grande, Dangerous Woman
Demi Lovato, Confident
Sia, This Is Acting
Who Will Win: Adele
Who Should Win: Adele
Who Got Snubbed: Beyoncé
How does Beyoncé's Lemonade not qualify as pop again? Oh, right, it's because, as the Grammys go, she's actually considered to be urban. (Translation: black.) I mean, if the Grammys can be as generous as they are with what qualifies as "rock" and "alternative" (Weezer as "rock" and Iggy Pop as "alternative"? Really?) I don't see why they can't do the same with their Pop category.
Best Rock Album
Blink-182, California
Cage the Elephant, Tell Me I'm Pretty
Gojira, Magma
Panic! At the Disco, Death of a Bachelor
Weezer, Weezer
Who Will Win: Blink-182
Who Should Win: Blink-182
Who Got Snubbed: The 1975, I Like It When You Sleep, For You Are So Beautiful Yet So Unaware Of It
The Grammys have been iffy on what registers as "rock" arguably ever since the commercial death of the genre in 2001 when Bon Jovi was up against Matchbox Twenty. Trends change in rock music as much as they do in any genre where radio play and album sales are a factor, but this year's block of "rock" musicians is as spotty as it is symptomatic of how subgenres can end up lumped together when a particular act within them skyrockets to fame. And Blink-182 is just that, finding success in the '90s and '00s when pop punk was at its TRL trendiest and capitalizing on its nostalgic aftershocks with a new lineup (Matt Skiba from Alkaline Trio) and solid comeback album. All cynicism aside, Blink-182's transition from puerile pop-punk act to actual genre godfathers is impressive — and to pull that off minus founding member Tom DeLonge even more so. Give 'em the Grammy.
Best Alternative Music Album
Bon Iver, 22, A Million
David Bowie, Blackstar
PJ Harvey, The Hope Six Demolition Project
Iggy Pop, Post Pop Depression
Radiohead, A Moon Shaped Pool
Who Will Win: David Bowie, Blackstar
Who Should Win: David Bowie, Blackstar
Who Got Snubbed: Car Seat Headrest, Teens of Denial
After that embarrassment of a Bowie tribute last year, the least The Grammys could do this time around is give the late Thin White Duke a golden statue for his ever-adventurous swan song, Blackstar.
Best R&B Album
BJ The Chicago Kid, In My Mind
Lalah Hathaway, Lalah Hathaway Live
Terrace Martin, Velvet Portraits
Mint Condition, Healing Season
Mya, Smoove Jones
Who Will Win: Terrace Martin, Velvet Portraits
Who Should Win: Terrace Martin, Velvet Portraits
Who Got Snubbed: Charles Bradley, Changes
If Terrace Martin's Velvet Portraits somehow slipped under your radar last year, do yourself a favor and take the weekend to give it a spin. The multi-instrumentalist/producer—known for his work with Kendrick Lamar, Raphael Saadiq, Stevie Wonder and more—spans genres on Velvet Portraits, blending jazz, funk, soul and more contemporary influences with equal prowess.
Best Rap Album
Chance the Rapper, Coloring Book
De La Soul, And the Anonymous Nobody
DJ Khaled, Major Key
Drake, Views
ScHoolboy Q, Blank Face LP
Kanye West, The Life of Pablo
Who Will Win: Chance the Rapper, Coloring Book
Who Should Win: Chance the Rapper, Coloring Book
Who Got Snubbed: Joey Purp, iiiDrops
Our writers gave Joey Purp got a lot of love last year. Kanye changed his album title every week leading up to The Life of Pablo, which generated more hype for the LP that the traditional press surrounding it. DJ Khaled ruled social media so hard, even the Wall Street Journal took notice. But none of these things could overtake Chance the Rapper's profound conquering of the genre in 2016. He will, and should, win.
Best Urban Contemporary Album
Beyoncé, Lemonade
Gallant, Ology
KING, We Are King
Anderson .Paak, Malibu
Rihanna, ANTI
Who Will Win: Beyoncé, Lemonade
Who Should Win: Beyoncé, Lemonade
Let me get on my annual "THIS CATEGORY IS WEIRD AND RACIST" soapbox for a minute here: "Urban Contemporary" is nothing more than a euphemism for "pop music made by black people." Lemonade spans genres—country, rock, etc.—but at its core, it's a pop album, and a damn good one.
Best Country Album
Brandy Clark, Big Day in a Small Town
Loretta Lynn, Full Circle
Maren Morris, Hero
Sturgill Simpson, A Sailor's Guide to Earth
Keith Urban, Ripcord
Who Will Win:Keith Urban, Ripcord
Who Should Win: Sturgill Simpson, A Sailor's Guide to Earth
Who Got Snubbed: Margo Price, Midwest Farmer's Daughter
The cynic in me fears this award—for a genre historically dominated by white men, and voted on by a panel of primarily old white men—will go to the white man who has been churning out pop-country hits for nearly three decades. The literalist in me knows that the award should go to the person who made the best country album of the year, Sturgill Simpson, who has helped revive the genre in earnest over the course of his burgeoning career. The subjective idealist in me says, "Screw it. Margo Price should get some damn hardware because she put out one of my favorite records of 2016."