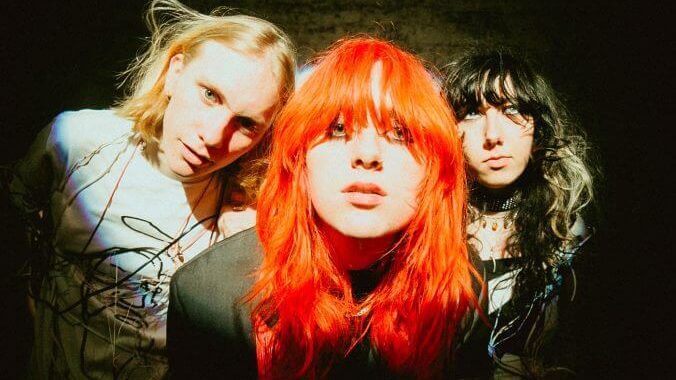 The young and hungry punk trio HotWax just dropped their new single "Phone Machine" along with announcing their upcoming EP, Invite me, kindly, due out October 18th via Marathon Artists. The UK-based group captures the raw grunge vocals of Hole while adding a funk flair, making them stand out with a sound that is uniquely theirs. "Phone Machine" is the second single released from their second EP, following "Drop" with heavier riffs and a higher energy that still captures that gritty femme spirit, giving us a taste of Brighton's hottest new punk act.
Lead singer Tallulah Sim-Savage says of Invite me, kindly: "Writing this EP felt really good, it all came together really quickly and the majority of the songs just fell into place. I felt I had lots of phrases saved up in my head that I couldn't wait to put into my lyrics. The EP looks at themes of acceptance to people who have hurt you before, letting your doubts leave you and feeling free. Playing these songs live this summer has been so refreshing, I still feel so passionately about a lot of the lyrics, which makes it feel very therapeutic to perform. Working with Alan Moulder on the EP was amazing, he was so open to our ideas and really helped our vision come to life."
Watch the music video for "Phone Machine" below.