KAYTRANADA's BUBBA Is Quietly Queer
The producer's long-awaited sophomore LP boasts the lightness found in the years after coming out
Music
Reviews
KAYRANADA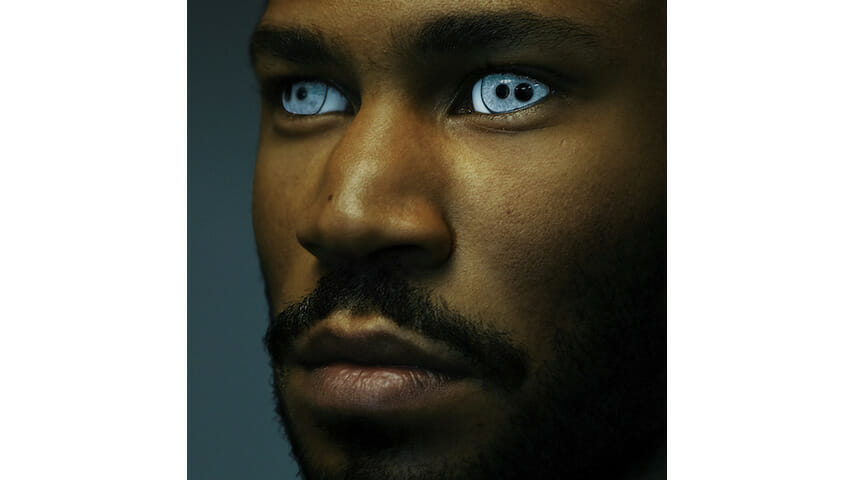 When Montreal-via-Haiti producer KAYTRANADA came out as gay shortly before he released his debut studio album 99.9% in 2016, it was kind of a big deal. Openly queer people, especially black men, remain relatively uncommon in hip-hop and R&B despite their prevalence in pop music and general life, so Kay coming out as a member of the LGBTQ+ community—just as iLoveMakonnen, Taylor Bennett, Steve Lacy and Frank Ocean all have—may well have inspired listeners intimidated by the longtime exclusionary tendencies of these genres to follow in his footsteps.
99.9%, though, wasn't an overtly queer musical collection. It didn't need to be: Kay's blend of "straight hip-hop shit" (his words), the Haitian music his family played in his childhood home, muffled but chest-puffed bass and synths that purred with lust caught the attention of pretty much anyone listening. With guests ranging from Syd to Anderson .Paak—and even the long-absent Craig David—he made waves without ever saying a word of his own.
BUBBA, Kay's long-awaited 99.9% successor, likewise doesn't scan as an intentionally queer collection, but it's hard not to read some of its traits as directly stemming from just how much happens in the first three years after someone comes out. Here's how the aftermath often goes if you're lovingly accepted rather than callously rejected: You shed a massive chunk of your internalized homophobia or transphobia; you begin speaking about your love interests or gender identity as though they're no different from the majority; your angriest, most despondent, distant selves disintegrate as you stop wearing the mask that's long squashed your happiness. You just feel lighter. That's what BUBBA feels like.
Like its predecessor, BUBBA flows with the amorphous jolt of a mixtape: The complete lack of gaps between tracks make each song's start infinitely more exciting (anyone who needs album sequencing lessons need look no further). The album reimagines the 99.9% style relaxed under the modest weight of a thrift-store comforter, less extroverted but far from short on grooves. These are Kay's most syrupy, neon-hued tracks—even the straightest of guests (SiR pursuing a woman on the dancefloor, a half-mumbled Mick Jenkins story, straight-as-a-honing-steel Pharrell Williams and his ever happy–get lucky nature) can't diminish these songs' chances at soundtracking subdued but thumping queer dance nights.
Of course, BUBBA isn't short on queer and queer-adjacent guests too. Over the bongos and ill-defined synths of "What You Need," Charlotte Day Wilson's voice drips like shea butter exposed to direct sunlight, often descending into a register so low it sounds androgynous. The loosely bi pop star Tinashe stops by on "The Worst In Me," a sultry, low-key bop about desperation and fighting. A guest turn from Estelle—these days best known for her voice acting on the prominently queer cartoon show Steven Universe—is similarly demure, a slithering provocation rising gently from the song's soft heat. Even the inclusion of a "bye Felicia"—a phrase co-opted from an Ice Cube film into queer culture via RuPaul's Drag Race—from one of the three featured male guests on "Vex Oh" feels queer, just as the description of an all-night sexcapade with "I roll it over, I call it a pitbull / I'm on top, I don't mind if we switch" sounds deeply gay, even if it's part of a verse that ends in "aight ho."
BUBBA at most implicitly calls back to the coming out story paired with 99.9%'s release—after all, Kay's never the one laying down vocals. Where BUBBA more actively reaches back to the producer's past is in its relative lack of deviation from the 99.9% formula. The new LP is a touch less bombastic than its predecessor, but its freedom and euphoria arrive via beats not all that different from Kay's past tunes. Given both the emotional growth that often accompanies coming out—and the three-plus-year wait for something new from Kay—this minor amount of perceptible change feels a bit underwhelming. But the similar shuffle delineating the majority of these tracks is never anything less than catchy, and the changes that tend to accompany coming out can teach a person invaluable lessons about the things that actually fulfill them. BUBBA suggests that Kay's found his lane.