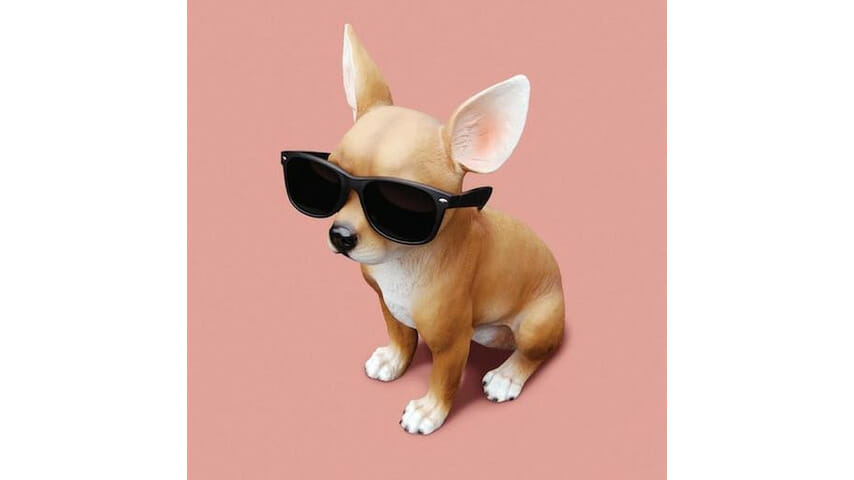 Any time musicians from existing bands get together to form a new musical entity, it's not an uncommon occurrence – especially in indie rock circles – for the term "super group" to incorrectly be used interchangeably with the less glamorous (yet oftentimes more accurate) term "side project." However, in the case of Lo Tom, the acclaimed distinction is unquestionably in order.
The band is comprised of scene veterans David Bazan (Pedro the Lion, Headphones) on vocals and bass, Jason Martin (Starflyer 59, Bon Voyage) on guitar, TW Walsh (The Soft Drugs, Pedro the Lion) on guitar and background vocals and Trey Many (Velour 100, Starflyer 59) on drums. Their eight-song self-titled debut captures the sound of four friends (and frequent bandmates) using the collective tools of their shared trade as the ruse to hang out and have a little fun over two weekends of recording sessions. While the "let's just get together, press record and see what happens" schtick can be overly romanticized and often guilty of delivering diminishing returns, Lo Tom proves that in the right hands, it can produce pure musical magic.
With a melodic pedigree that's rooted in the guitar-heavy, alt-rock-fueled '90s and also shaped by the glossed-up, genre-shifting '00s, Lo Tom encompasses a surprisingly modern sound that simultaneously flirts with and fights against its own nostalgia. The fuzzed-out Martin/Walsh guitar riffs on songs like "Covered Wagon" and "Overboard" wouldn't be out of place on any of the band members' previous albums, but Bazan's pop-infused sing-along choruses and Many's crisp-yet-understated drumming keep either song from veering into clichéd throwback territory.
In the same vein, the stabbing rhythms, reverb-ed vocals, and politically-shaded opening lyrics of "Another Mistake" recall some of the more aggressive elements inherent in the musical unrest of the early '00s, but the inventive guitar chord voicings over the chorus bring the song fully forward into new sonic territories. Bazan's unintentionally tongue-in-cheek closing vocal flub provides a clever meta moment to the song as well.
Overflowing with a confidently relaxed cool and an absolute lack of pretense or veneer, Lo Tom's debut somehow feels both enthusiastically self-assured and deceptively effortless (though I suspect the former is far truer than the latter). That comfortable ease with which the band unfolds their slinky guitar-and-drum interplay on "Find the Shrine" or adds the perfect splash of drunken swagger to "Bubblegum" is a testament not only to each member's multi-decade commitment to their own craft, but also to the impressive spider-web of collaboration they have spun playing on each other's various projects over the years.
Perhaps the best distillation of Lo Tom's hard-earned ethos can be found in the lyrics of album closer "Lower Down" when Bazan's gravelly croons espouses, "Man, you don't need to chase the sound if it comes from lower down." Potentially off-putting from the mouth of a greener musician, the line is charming, believable and wholly fitting in the context of this seasoned band of artistically adventurous brothers.