Hear Transformer Era Lou Reed Perform with Teenage Band The Tots in Our Exclusive Recording From 1973
Post-Velvet Underground, Reed had a short-lived tenure with a young band from Yonkers, New York.
Music
Features
Lou Reed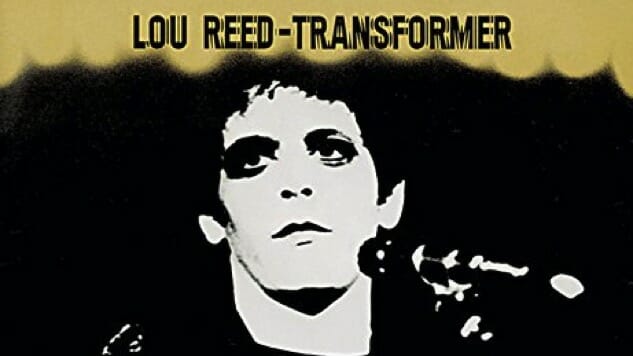 Did you know that Paste owns the world's largest collection of live music recordings? It's true! And what's even crazier, it's all free—hundreds of thousands of exclusive songs, concerts and videos that you can listen to and watch right here at Paste.com, from Lightnin' Hopkins to Cream to Eminem to Prince. Every day, we'll dig through the archive for the coolest recording we have from that date in history. Search and enjoy!
In the early 1970s, Lou Reed had departed the brash, avant-garde pre-punk of the Velvet Underground, and had begun exploring the androgynous glam-rock of his solo career, especially with the release of Transformer in 1972. Produced by friends and mentors David Bowie and Mick Ronson, Transformer allowed Reed to somehow become even more of a cult figure, with sexual ambiguity more central to his image than in his VU days. While he remained shrouded in ignorance from the mainstream, Reed did however stand as an iconic figure amongst New York's punks and misfits, who worshipped his more recent solo work but also his endeavors with the Velvets in the years prior.
And so post-VU, assembling a proper band to play not only his new material but also accurately perform his older work satisfactorily was a feat. Rather than attempting to recreate the artfulness of the Velvets, Reed instead settled for a no-name bar band called the Tots, a group of inexperienced teenagers from Yonkers, New York. The group was gritty but straightforward with their instruments, making for an unusual but appropriately rough stint with the Tots from 1972 to 1973. Less than two weeks after this performance, Reed fired the band mid-tour, replacing them with Mark "Moogy" Klingman and his band, a founding member of Todd Rundgren's Utopia.
Our vault has a few of these rare performances from Lou Reed and the Tots, all occurring in early 1973. These are some of the best and clearest performances of Reed post VU, performing a setlist of Velvets classics and Transformer standouts. The sound quality of this performance from April 20, 1973 is more distorted than others, but certainly captures the coarseness of the Tots' work with Reed during their short and strange tenure. Listen to "Sweet Jane," "White Light/White Heat" and "Vicious" from Lou Reed and the Tots on this day in 1973.