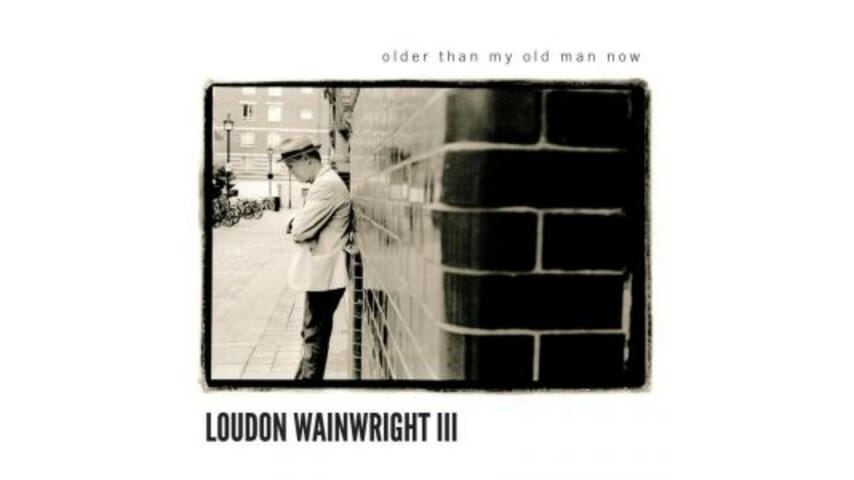 Loudon Wainwright Jr., a noted columnist and editor for Life Magazine, died in 1988, just four days shy of his 66th birthday. His son, Loudon Wainwright III, was 42 that year, already an established folk singer-songwriter but not yet the cult actor with impeccable timing. He had already made his father a grandfather, although in the late 1980s no one knew that Rufus, Martha and Lucy would perpetuate the Wainwright name for another generation.
Nearly a quarter-century after his father's death, Loudon III has realized that he is now older than his old man, a realization that provides occasion for an album about aging, death, family and music—although not necessarily in that order. Those may be the venerated singer's best subjects; he's been writing about his beleaguered family life (three wives, a handful of children, scores of songs about his own failings toward both) for decades now. Progressing through his sixties, however, has given Wainwright III an especially keen perspective on his own life: All artists should age so gracefully, with all their wry humor and playfulness intact. Older Than My Old Man Now may eulogize his father and even pre-eulogize himself, but it's no somber downer; in true Loudon III, the gravest matters inspire the funniest lines and vice versa.
Especially for an album so concerned with mortality, Older Than My Old Man Now is often hilarious. "My Meds" is a spry ditty about the contents of Loudon III's overflowing medicine cabinet. "Girl, I swore off Cialis—I'm no longer in the mood," sings the man who once wrote about inviting groupies up to his hotel room. "Four hours at attention? Man, that could kill a dude." Even sharper is "I Remember Sex," a duet with Dame Edna Everage (a.k.a. cross-dressing British comedian Barry Humphries). Balancing poignancy and hilarity, the song serves as a persuasive pilot for what could be a great sitcom.
Most of these songs are built around Loudon III's piano and guitar, with subtle jazz and blues flourishes courtesy of guitarist John Scofield and multi-instrumentalist Gabriel Kahane. But it's his voice that shines through most clearly on these songs. Slightly deeper and more expressive in his sixties than it was in his twenties or thirties, it sells the levity of "Somebody Else" as well as that of "Date Line," serving him especially well as he considers his own shortcomings as a father, son, husband and artist.
The confessions on Older Than My Old Man Now can be startling. "When the family fights, they know next door," he sings on "All in a Family." "No one wins in a family war." That it's a duet with his daughter Lucy Wainwright Roche only makes it more instructively uncomfortable, although their candor reinforces the song's epiphany, which turns out to be both unnerving and reassuring: Family persists in death as in life, so he'll always be his father's son as well as his children's father.