Listen to Mötley Crüe Cover The Beatles in 1983
On Dec. 1, 1983, a young Crue took a shot at the Beatles' hardest-rocking song.
Music
Features
Motley Crue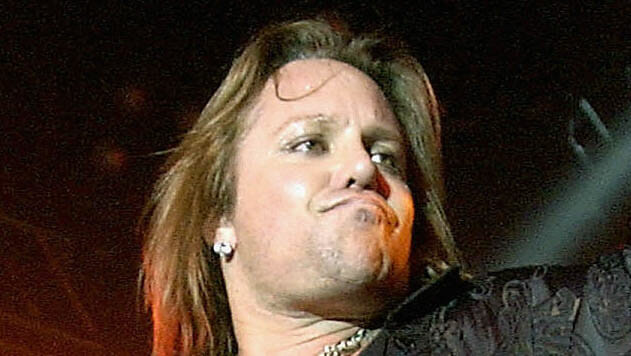 Did you know that Paste owns the world's largest collection of live music recordings? It's true! And what's even crazier, it's all free—hundreds of thousands of exclusive songs, concerts and videos that you can listen to and watch right here at Paste.com, including bottomless collections of blues, jazz, country, hip-hop and rock. Every day, we'll dig through the archive for the coolest recording we can find. Search and enjoy!
Mötley Crüe's success has never really been dependent on the quality of their music, but their persona as rough-and-tumble rock stars endures to this day. The highs and lows of the glam-metal group are well-documented—drugs, girls, car crashes, near-death experiences, plenty of hotel-room damage—and it's a little foggy as to whether their lifestyle fueled their music or vice versa. After a heroin overdose left him legally dead until he was revived, bassist Nikki Sixx wrote the track "Kickstart My Heart". Singer Vince Neil was involved in a drunken car crash that resulted in the death of his passenger, Hanoi Rocks drummer Nicholas "Razzle" Dingley in 1984; Mötley Crüe later released a compilation album called Music to Crash Your Car To. Since touring with Alice Cooper in 2014, the Crue have gone quiet. Despite the fact that Farewell tours are often a marketing hoax, it seems like they might not be bluffing—they've actually drawn up and signed a legally binding cessation of touring agreement that forbids them from reuniting.
On this date in 34 years ago, a year after the success of their debut album, Too Fast For Love, Mötley Crüe closed out their set at the San Antonio Civic Center with a cover of The Beatles' "Helter Skelter." Check it out: