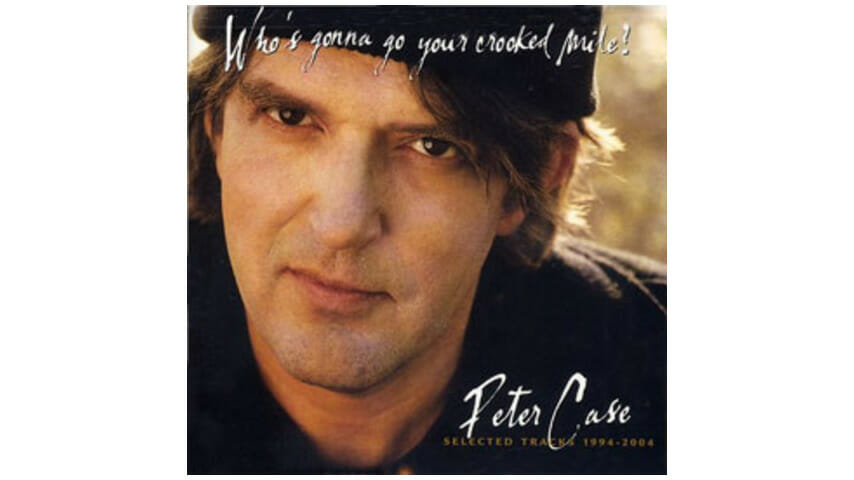 After roughly a decade, Vanguard has seen fit to finally anthologize Peter Case's second coming as a solo troubadour. Perhaps partaking in the afterglow of short-lived but much-beloved power-pop groups The Nerves and The Plimsouls, Case's solo career has witnessed him morphing into one of those perennially undersung local heroes whose every move galvanizes the faithful but rarely breaks through that daunting and rigid musico-cultural glass ceiling that keeps forgotten favorites like these from the public at large. This encapsulation of his Vanguard years—which oddly neglects his Vanguard debut Sings Like Hell—is, in a sense, preaching to the converted. It's deferentially sequenced to give diehards their new songs first, followed by a live recording of "Crooked Mile" (a quasi-autobiographical statement of purpose) from a recent show at the venerable McCabe's Guitar Shop in Santa Monica, Calif., a gig that undoubtedly more than a few of the fiercer loyalists would've attended.
For their part, the new songs are an attractive collision of Case's earlier musical personalities and more recent lyrical observations; they stand out boldly from the largely acoustic fare offered herein. "Wake Up Call" cries out against the current situation in Iraq while harkening back to his soul-pop youth. With jagged garage guitars and thoughtfully placed glockenspiel, the tune is infectious, and only slightly hampered by the fact that Case sounds distractingly like Billy Corgan (of all people) at certain moments. Meanwhile, "My Generation's Golden Handcuff Blues" employs his son Joshua on Wurlitzer and hijacks snippets from Ginsberg's "Howl" and The Who in service of an ironic semi-Marxist lament. While one might be hard pressed to, without criticism, swallow the casually unleashed proclamation that "everyone's a slave in my generation," Case generally pulls the song's confrontational lyrics off without being shrill or strident; if anything, it's a jeremiad delivered all too incidentally, a muffled rant by a man a bit too cool to generate truly righteous anger.
For those new to Case's solo work, the remainder of the disc provides an enticing but seemingly random assortment of songs from his last four Vanguard releases (which didn't include Thank You St. Jude), tragically short-shrifting Torn Again in favor of his most recent and less-celebrated full release, Beeline. While all the songs presented offer an irrepressible elegance—often deftly highlighting Case's effortless delivery—in the end one gets the feeling there's more to the story. While Case produced the compilation and presumably distilled these songs in an effort to represent this part of his career as he perceives it, the specter of licensing issues all too palpably lurks just outside the margins of the liner notes. Perhaps someday someone will manage to corral his earlier albums for Geffen, a few singles from his previous bands, and the best of this material into an anthology that more fully explores a greater range of Case's moods and stylistic talents. Until then, Who's Gonna Go Your Crooked Mile? stands as a modest sampling of a given period, a partial snapshot of one of rock's great songwriters.