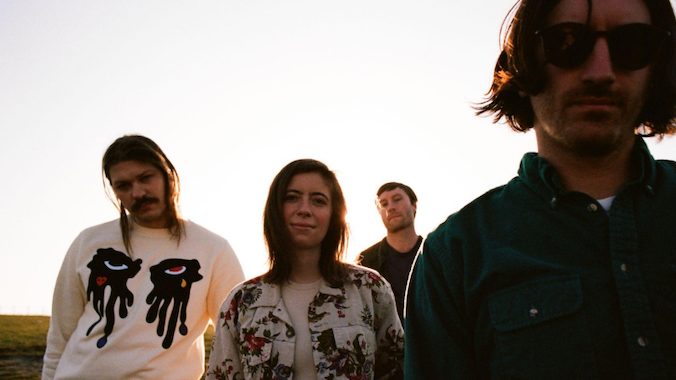 Ratboys have released "Morning Zoo," the fifth single from their forthcoming LP The Window, out August 25 via Topshelf Records. "Morning Zoo" is upbeat and energetic, propelled by bouncy violin and country-inspired guitars. Following a storied tradition of phenomenal Illinois alt-country, the track is thoughtful and insistent, a marvelous foray into the thumping, twangy rhythms of the genre.
"The lyrics are meant to express the frustration and confusion that comes along with hanging out at a personal crossroads, where every day feels the same and the same big questions keep nagging at you from the back of your head," says vocalist Julia Steiner. "It's that small, lingering feeling of numb indecision, of pesky anxiety- like disassociating at a stop sign or weighing all your biggest hopes and fears while stuck behind the longest freight train you've ever seen."
Listen to "Morning Zoo" below.