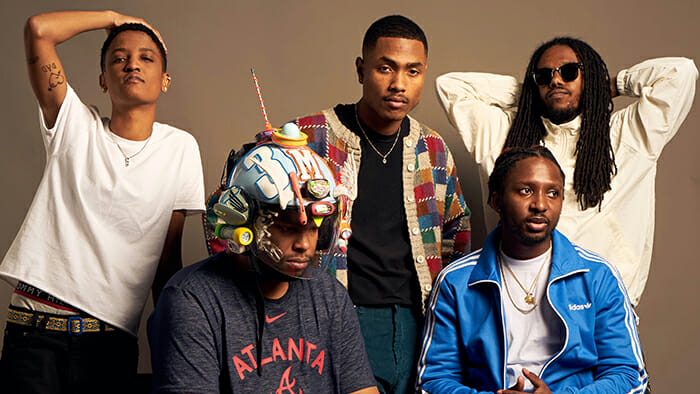 Daily Dose is your daily source for the song you absolutely, positively need to hear every day. Curated by the Paste Music Team.
Everybody, contain your excitement: We're just one week away from the release of The Internet's Hive Mind. It's the group's first collective effort since their 2015 album Ego Death and in anticipation, they've unveiled another single that will fit in right alongside the rest of your summer plans.
"La Di Da" is our third taste of what to expect from the forthcoming album and people, let us tell you, it is ridiculously groovy. The song sounds easy, breezy, effortless, showcasing just how well The Internet work together. The song's wah wah guitars, funky bass line and frontwoman Syd's smooth vocals are irresistible, especially when you consider all the late-night drives you'll have over the course of the remaining summer days—Hive Mind is making a strong case to be your soundtrack.
The first offerings from the album were "Roll (Burbank Funk)," a track that let the groove take over and gave us some serious Earth Wind and Fire vibes, and "Come Over," which made us all reminisce on the last time we felt new puppy love. The group took time in between albums to release a series of solo projects: Syd released Fin in January 2017 and Steve Lacey has been popping up everywhere. The Internet will bless us with the full release of Hive Mind on July 20, but you can check out "La Di Da" below right now.