Thom Yorke Confirms New Solo Album Coming in 2019
Yorke has described the album as "very electronic"
Photo by Matt Cardy/Getty
Music
News
Thom Yorke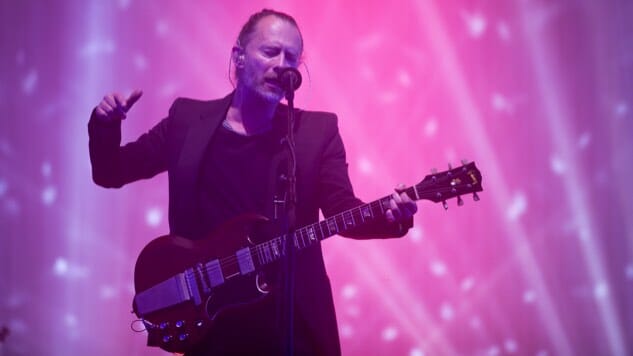 In an interview with Deadline regarding Thom Yorke's work on the Suspiria score, the Radiohead singer confirmed that he is "trying" to finish his forthcoming solo album, coming next year. "It's been hanging there for ages, and it's been [in] this live show, and we need to get it down into a record now," Yorke said, implying that the album has been fully written, if not necessarily recorded yet.
Yorke has previously described the album as "political" and "very electronic." He detailed his process on the forthcoming release in an interview with Spanish news site El Mundo, saying "the method has been the opposite of depending upon the computer. It's a strange process in which we construct a song in the studio, break it apart, we reconstruct it with a live mix and it turns out completely differently, and that's when we record. We have improvised many sounds and effects. It has been a very strange way of making a record, which is very exciting."
The release will be a follow-up to Yorke's previous solo album, 2014's Tomorrow's Modern Boxes, as well as the quasi-solo Suspiria score released this year.
Listen to a 1995 Radiohead performance from the Paste archives below and stay tuned for more on Yorke's new solo effort.