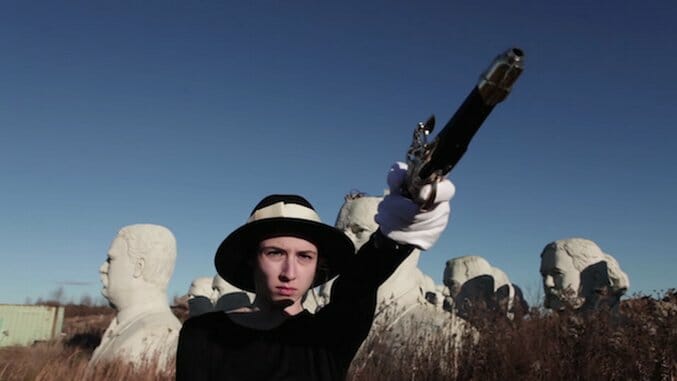 Wussy's audience seems to be made up entirely of rock critics. You rarely meet mainstream fans of the Cincinnati band, but if Robert Christgau wants to get coffee we wouldn't be opposed.
Despite their relative obscurity, Wussy is a criminally underrated alt-country outfit whose sixth studio album, Forever Sounds, came out today on Shake It Records along with a music video for single "She's Killed Hundreds." The video features two secret agents playing a game of cat-and-mouse ala Mad magazine's "Spy vs. Spy" comics.
Lisa Walker, the band's core songwriter along with Chuck Cleaver, gave this statement on the song's themes:
Lyrics on this one are courtesy of Chuck. We never entirely know what he's writing about, and half the time, he doesn't either! He played this song for the band – plus "Hello, I'm a Ghost" – after we'd essentially finished the record and packed up. Needless to say, we were blown away, so it was worth setting up in the studio all over again to capture these two amazing tracks. John Erhardt and I also get to play dueling lead guitars, which is supremely fun. For me, this one has always had a bit of a Pixies meets Guided by Voices vibe. In other words, Ohio to its core.