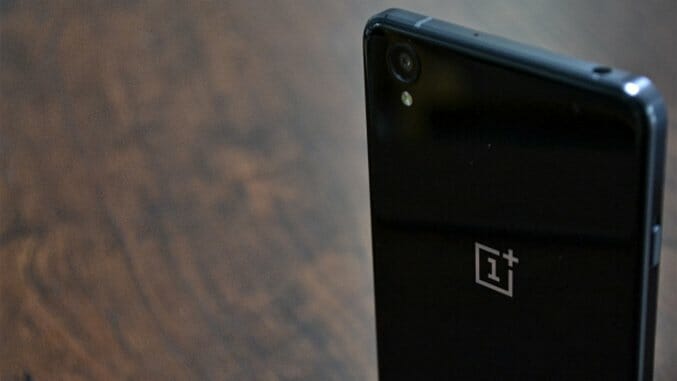 For most of their existence, smartphones have been status symbols. The top-of-the-line phones, a sector dominated for years by Apple and Samsung, were easy to spot and gave users not just the best technology had to offer, but a sense of stature.
Thankfully, recent years have seen companies fight the belief that the very best phones in the world need to come with the highest price tags. Many budget conscious phones still contain compromises, but they're more livable than ever and build quality, in particular, has skyrocketed. The front lines are populated primarily by smaller shakers, like Motorola and BLU, but 2015 saw giants like Google get in on the act, as well.
One of the biggest names in the budget premium phone sector is Chinese manufacturer OnePlus. Though only two-years-old, OnePlus has quickly made a name for itself by offering stellar phones at stellar prices, with enough internal horsepower and external beauty to compete with contemporary flagships.
The company's latest device is a change-up. Off the heels of its second flagship, the OnePlus 2, the company decided to follow trend and release a second, smaller device. The result is the OnePlus X, a 5.0-inch phone in a compact package that adds up to be the most premium device OnePlus has made yet, all for $249.
Hardware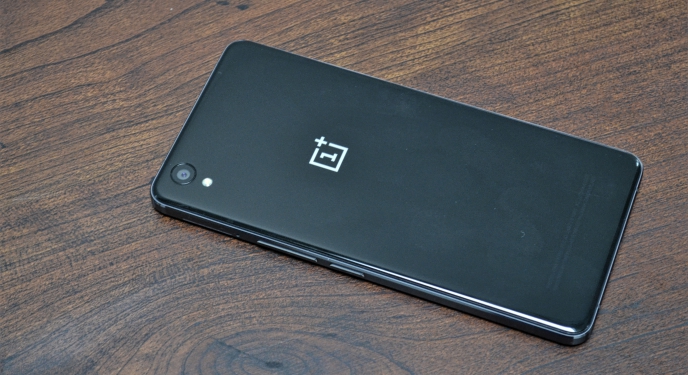 Most striking about the OnePlus X is its stunning design and exterior build. It carries similar design language, and exquisite feel in-the-hand, to the Sony Xperia Z line and earlier iPhones. A primarily minimalist design, the X adds a small bit of visual flair with its grooved aluminum band, conjoining the two black glass sides. The phone also comes in a "Champagne" styling, which is essentially a white version with gold metal band, but it is currently out of stock on OnePlus' website and rather difficult to find.
Incredibly light (138g in the Onyx version) and thin (6.9mm), the phone is accessible and comfortable to use in one hand. The most shocking thing about the device is its 5.0-inch screen size, the demure bezels and slim profile make it feel like a much smaller phone. Ultimately, it was too petite for me, but for anyone fighting against Android's obsession with grand phones will be elated with the X's package.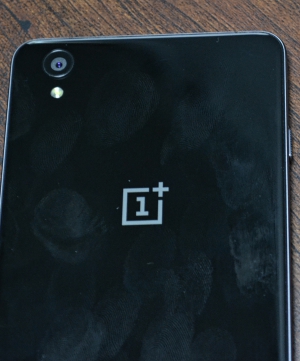 Those glass panels that construct the front and back of the phone are wonderful to hold, but offer two huge drawbacks. OnePlus' latest is the most fingerprint-susceptible device I've ever tested, and the slipperiest. The X is like an air hockey puck in a world full of tiny air jets pushing it and sliding it off any surface you attempt to place it. Multiple times during my weeks with the X, it slid off my desk or couch or side table. Glass is not the most assuring of materials, and each time the phone crashed to the floor I feared I would find a shattered hull. To its credit, the X handled each spill gracefully and OnePlus' even included a plastic case to help remedy the issues, but it is still something to be wary of.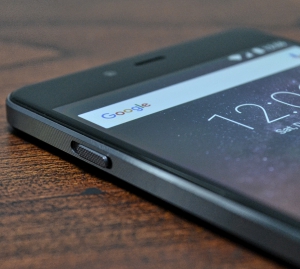 Making a return from the OnePlus 2 is the Alert Slider, which lets users quickly place the phone into different Do Not Disturb modes. All the buttons on the device are tactile and satisfying, though I wish the power and volume buttons had more differentiation. Oddly, the alert slider features a distinct rough texture, which it needs less given that it's on the opposite side of the device from the power and volume. Only one speaker adorns the bottom rail, though it appears as though there are two on the underside. It gets decently loud, but the sound quality is middling at best, and is easily obstructed when using the phone in landscape. It might be considered on of the more obvious corners cut, if it weren't for the fact that many phones double and triple the price are marred by similar failings.
Sporting a 5.0-inch 1080P AMOLED screen, the OnePlus X has a superb display. Only when faced directly against a QHD device does the X's panel falter, offering vivid colors, deep blacks, great viewing angles and an all-around solid experience. It's great for work and play, games and video looks phenomenal, as does text. The smartphone market is littered with great 1080P screens, but the OnePlus X is one of the best. It stands up directly to HTC's One A9, another phenomenal panel, and by my eye, beats it. Had it not been for the Nexus 6P nagging me as it sat idle on my desk, I would not have missed the QHD display. OnePlus has done a wonderful job here, and if you decide to pick up an X (which is easier said than done), the screen will not fail you. While the display is up to the premium task of phones in a higher weight class, the X's camera does not fare as well.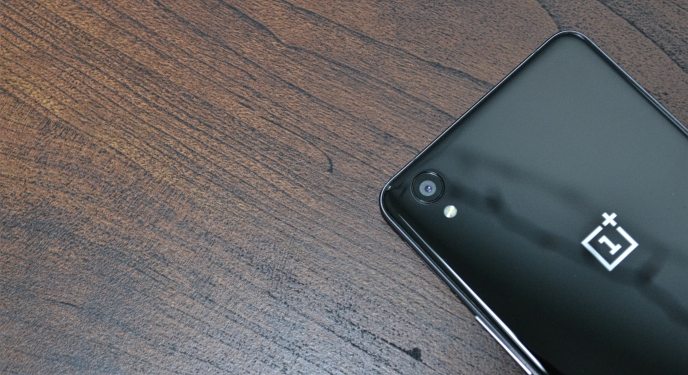 For a $250 phone, it's perfectly respectable and if you're, like me, not one whose smartphone decision hinges on camera performance, you won't be upset with what the OnePlus X offers. That said, there are far better options on Android. The X's camera, a 13MP shooter with f/2.2 aperture, gives decent detail and color reproduction, but is not nearly as crisp as those found in Samsung's latest or the Nexus 6P. It's prone to digital noise, and some shots are fuzzier than I'd like. Low light performance is largely similar, not breathtaking, but acceptable for a phone in this price range. The app itself shares a lot with Google's, easy to use and intuitive if incredibly simple. Aspirational shooters will want more control than the stock app offers, but for most what's here is enough. The 8MP selfie camera on the front is nothing special, and is one of the areas the phone most shows its slender price point.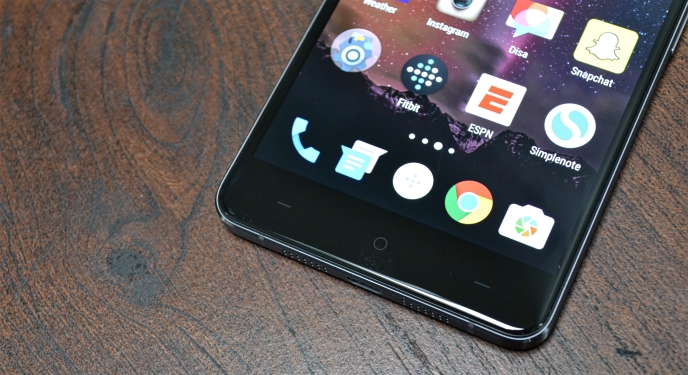 Much of the hardware of the OnePlus X defies its price, but the phone does come with a few notable omissions, beyond the aforementioned camera. The X does not include NFC, which OnePlus has made a habit of leaving out, the capacitive buttons on the lower chin are not backlit (which enraged me at first, but eventually I learned where they were and the issue proved minuscule), no fingerprint scanner and no 5.0GHZ or 802.11ac Wi-Fi support. Perhaps worst, though, is the lack of support for Bands 12 and 17, which will primarily affect T-Mobile and AT&T users. I had little trouble connecting to LTE via T-Mobile in my area of the country, and its really only an issue if you rely heavily on mobile data. It could be a serious concern for some, though, so it's worth keeping in mind.
Software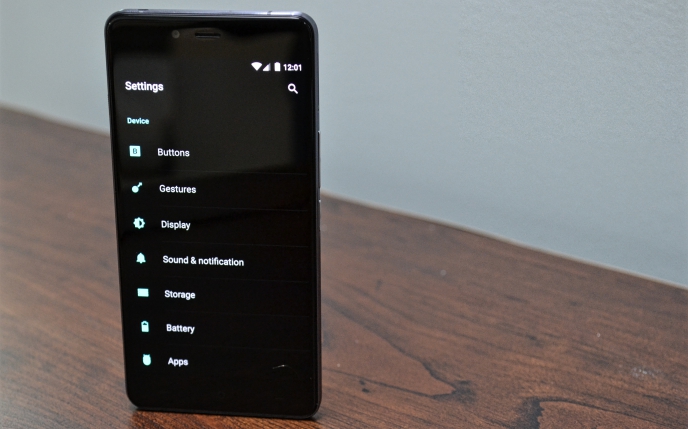 Like the phones that came before it, the OnePlus X runs OxygenOS built on Android 5.1.1. The lack of Marshmallow at launch is a disappointment, but otherwise OxygenOS is one of the best Android skins you'll find. Instead of getting in the way of what the platform does best, the custom OS enhances it and offers myriad customization options, like a dark theme that runs throughout (which helps conserve battery with the AMOLED screen), the designation of on-screen or capacitive buttons, custom gestures, app permissions and more.
Despite having only a Snapdragon 801 on board and an Adreno 330 GPU, the device is generally snappy and fluid. It's not blazingly fast in the same way a phone with powerhouse specs is, but the disparity isn't noticeable unless you have a high-powered phone lying around. The 3GB of RAM on board certainly help to keep things moving well, though at first games and heavier apps struggled, but a subsequent software update remedied the issue and everything thrown its way is handled suitably at this point. How the phone will age is uncertain given its already outdated internals, but OnePlus has proven diligent about software updates which could aid in lifespan.
Inside the OnePlus X is a paltry 2525mAh battery, which generally gets me through a full work day of use, but dies often in the evening. I averaged around three hours of screen-on time in my testing, meaning that the phone was quick to die on heavier days of use. There's no wireless charging or Quick Charge 2.0 support here, though the device does fuel up rather quickly given the battery's small size. If you're a heavier user, there's a decent chance you'll need to top off the X in the middle of the day, or make sure you have a portable charging pack with you. Otherwise, you'll have a gorgeous, dead slab of glass by 5 o'clock. With Marshmallow and its stellar Doze feature on the horizon, though, the situation could improve down the line.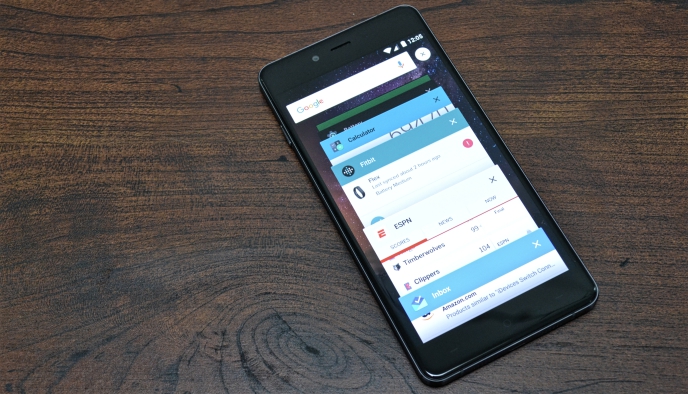 As mentioned, OxygenOS comes with numerous customization options and features not included in stock Android. My favorite are the gestures, which let users double tap to wake, draw an O to launch into the camera app, a V to toggle the flashlight, two straight, vertical lines to play/pause a song or greater than/less than symbols for previous or next track. The gestures are useful timesavers, and I'd love to see more companies follow the lead of OnePlus, and others like HTC, and incorporate a similar feature.
One custom feature that failed to grasp my imagination was Shelf. Similar to HTC's BlinkFeed, shelf sits on the left-most home screen and collects users frequent contacts apps while also allowing them to customize with widgets. It works fine in practice, but doesn't offer enough utility to be truly useful. Luckily, like much of OxygenOS, it's disabled with little hassle.
That's the biggest compliment I can give OnePlus' custom software: it knows when to get out of the way. Where so many Android skins are layered thick, OxygenOS makes itself inconspicuous, standing aside when you have all the features you need.
Verdict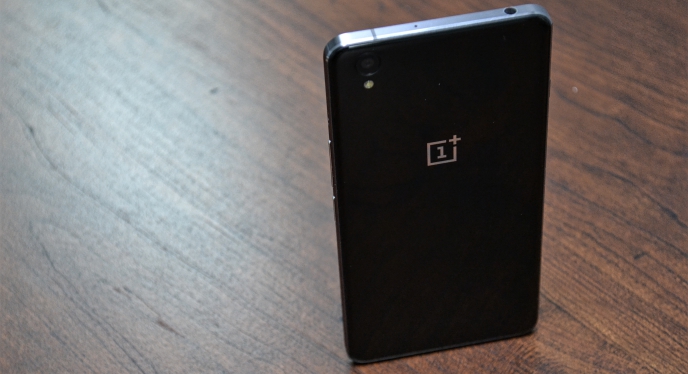 The amount of great phones being offered for sublime prices is increasing every year, and the OnePlus X is a seminal achievement in the budget premium category. It's one of the best built phones of the year with a classic design constructed with little trimming. Add in one of the best Android operating systems in Oxygen OS and you have an all-around phone that more than pulls its weight against the big boys from Samsung and Google.
That said, the OnePlus X is not without its own set of compromises. Upon further inspection, there are clear features that differentiate this phone from a true flagship, but most of what's been removed aren't deal breakers. The biggest knock is its poor LTE support, which could seriously affect some users. If it doesn't, the OnePlus X is a no-brainer recommendation at the staggering of $250.
The real question is if you can get one. Save for a promotion the company started earlier this month in which the OnePlus X is available for purchase sans-invite every Tuesday, the device is stuck behind an invite system, making it, like its siblings, frustratingly difficult to purchase. It's a shame that OnePlus can't provide the level of stock needed, but it is still an incredibly young company that needs to be conservative lest it run itself into the ground. If you're interested, and able to snag an invite, don't waste it.