Apps have all sorts of uses—some lifesaving, some enjoyably frivolous. A quick scan through the App Store or Google Play Store will reveal how wide and diverse the catalogue really is. However, whether you're pasting Drake into your photos or managing your entire workload, apps are increasingly where we spend the majority of our digital lives.
So today we count down the 15 new apps that were released in 2015 that are worthy of that previous space on your smartphone.
15. Evernote Scannable (iOS)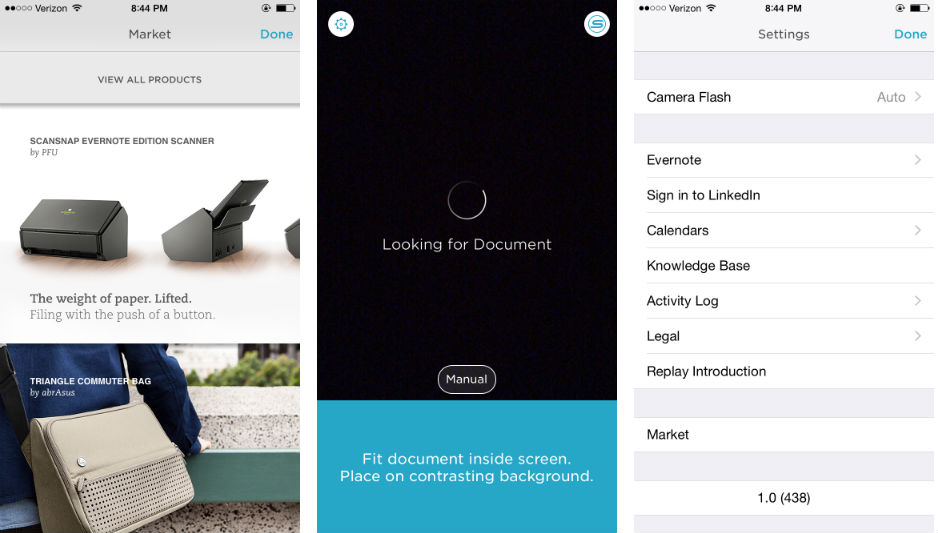 There have a been a few notable scanning apps out there for years now, but Evernote Scannable still manages to do something special. Not only is the scanning itself nearly flawless, the app also comes with some really great sharing and tagging options.
The most powerful thing about Scannable, however, is the fact that it plugs into Evernote's ever-increasing platform of apps and services in just the way you'd want it to—and that's something no other scanning app can say.—Luke Larsen
14. DSCO (iOS)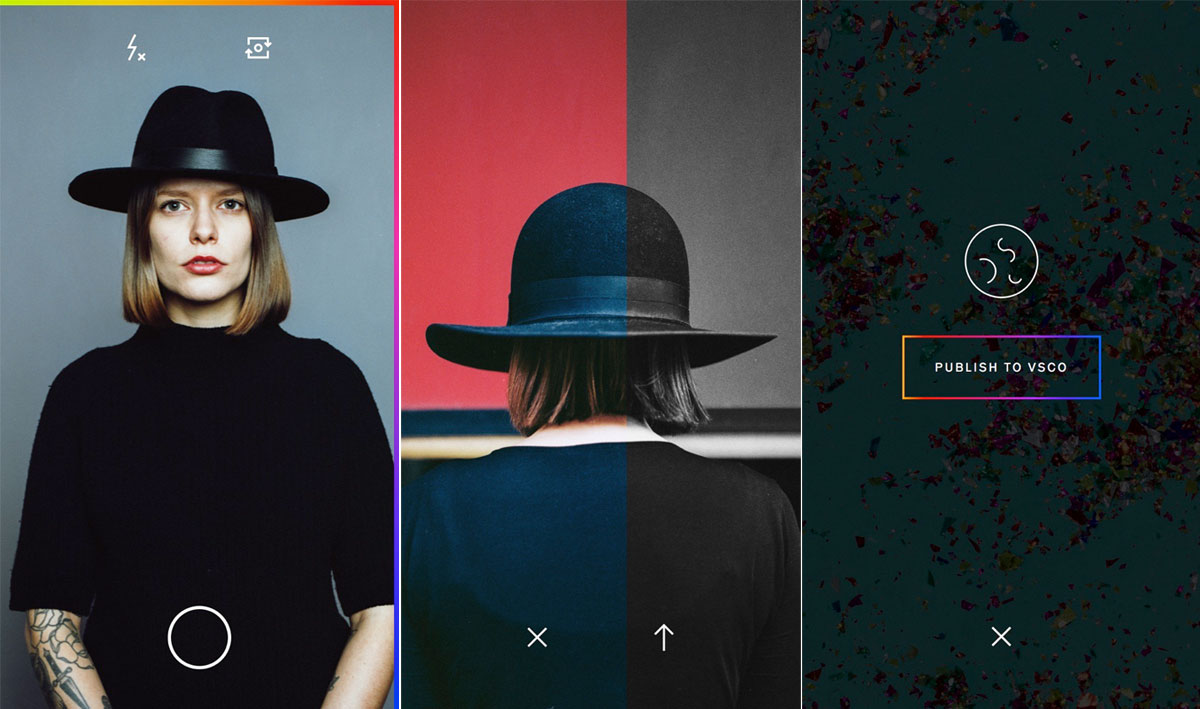 Made by the famous VSCO makers, DSCO is their stab at a short video app. It doesn't reinvent the game, but if you're a VSCO addict, there's no question that you'll love DSCO. As with many of these short video apps, they still haven't quite figured out the file format problem, but if you're obsessed with making either silly or artsy gif-like videos, DSCO is definitely worth a download.—LL
13. Darkroom (iOS)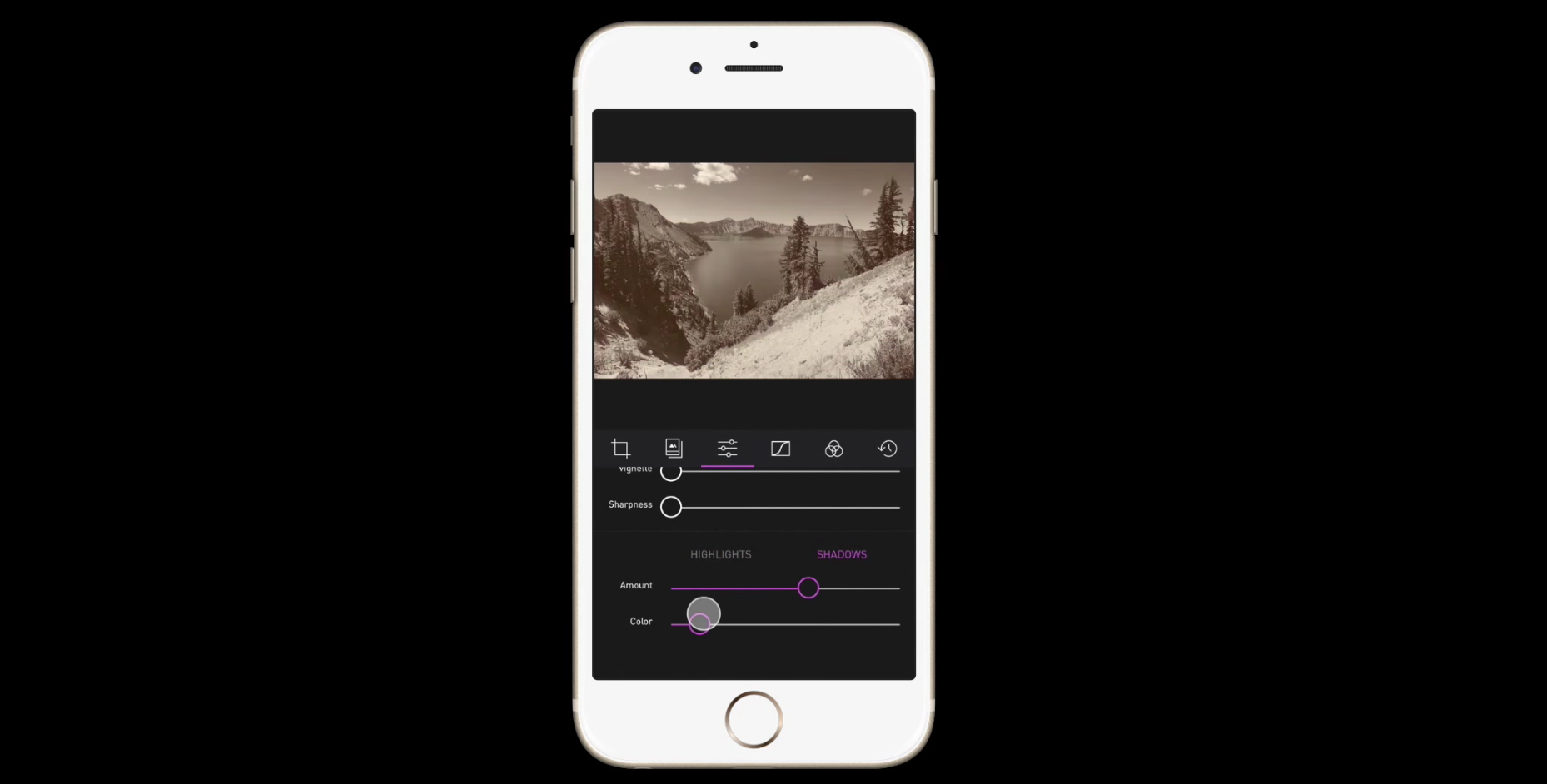 Speaking of VSCO, next is an app that wants to replace that one altogether. It might not have the stylistic strength of VSCO's default filters, but what is lacks in that department it makes up for in customization.
You can make great filter settings on your own and save them for use later, which is really helpful. Furthermore, Darkroom gets rid of all that messy importing and exporting of photos, which removes one more step from taking a photo to posting it.—LL
12. Spark (iOS)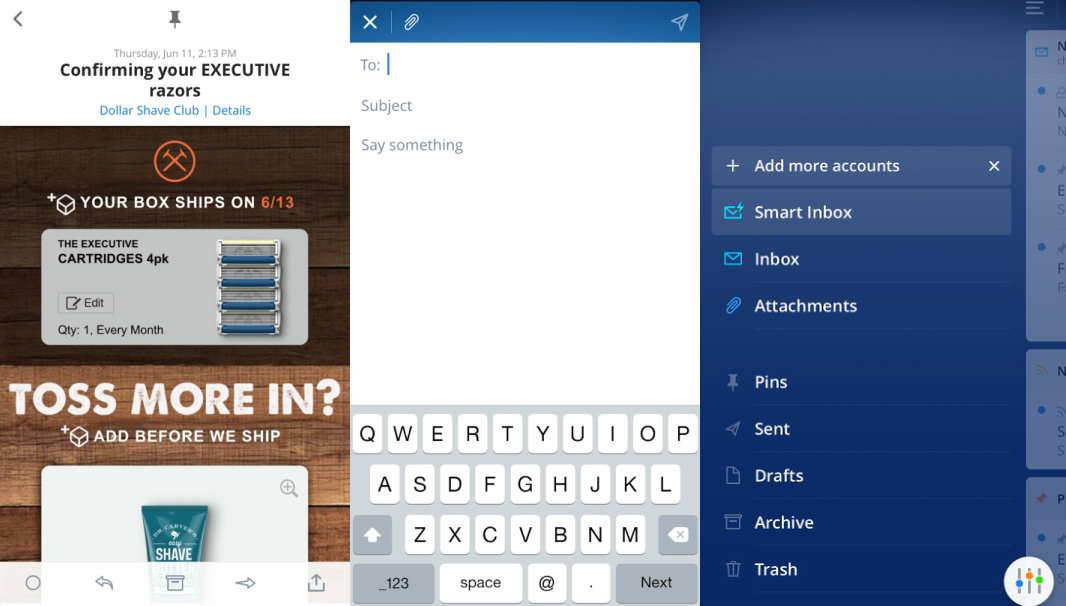 With the sudden loss of Mailbox, people have desperately trying to find a replacement for their mobile emailing needs. Spark is a new mail client that is a pretty good option—it's easy to set up, has a clean interface, and even features the Mailbox-influenced "read later" option, which is great for ignoring emails without forgetting about them entirely. It might not be as good as Mailbox was, but it sure beats out that terrible Apple mail client you'll be stuck with otherwise.—LL
11. YouTube Music (iOS, Android)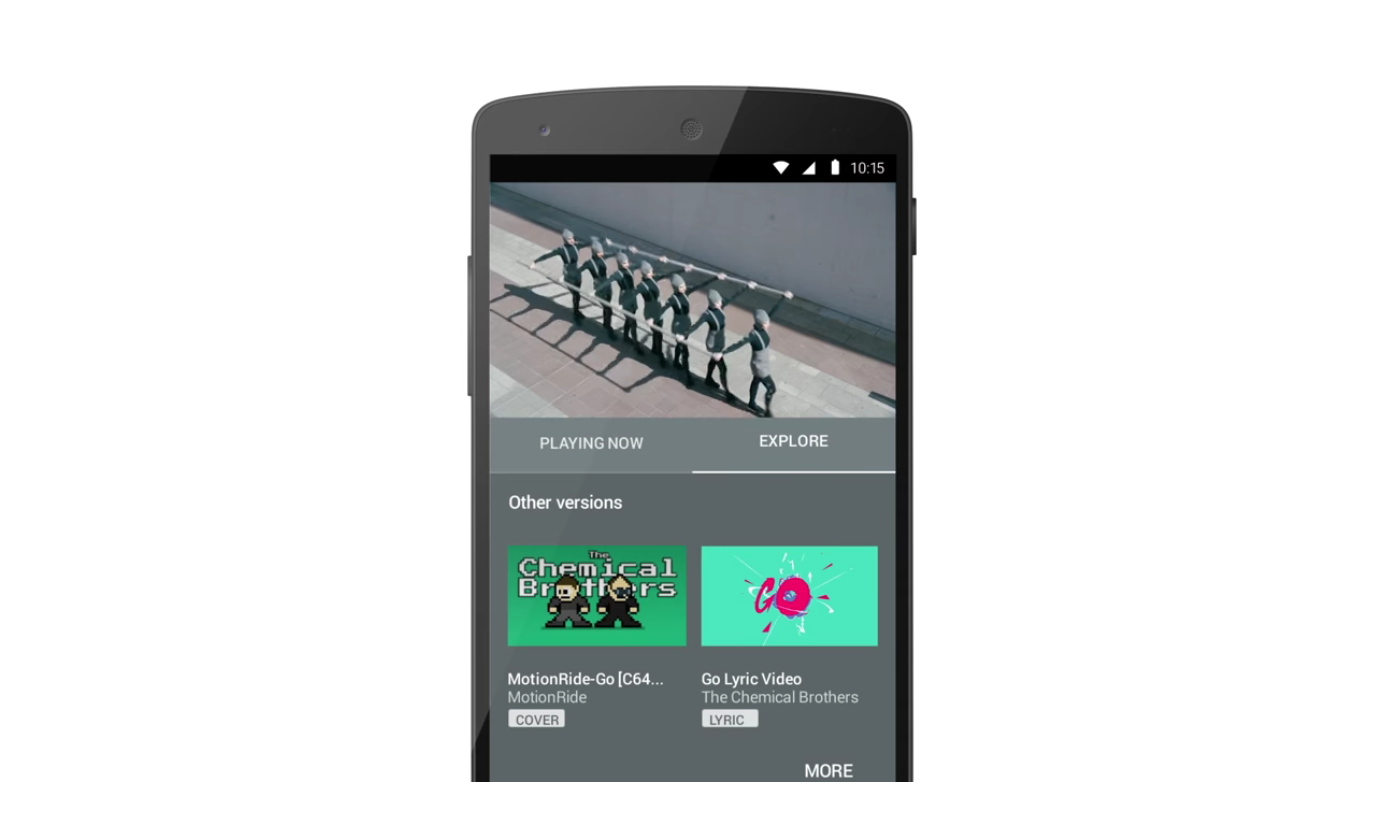 YouTube Music is one of those weird apps that seems completely unnecessary for everyone except those of us who are heavy YouTube users. Put together with a YouTube Red membership, YouTube Music is one of the most interesting music streaming options out there. Thanks to all those illegal uploads, you probably won't find a more complete library on any streaming platform. Throw in the audio-only mode and some nice discovery options and you've got a streaming platform that feels surprisingly holistic.
I still would have preferred that they found a clean way to implement this stuff into the primary app, I still really like what Google has done with the YouTube platform.—LL
10. Polarr (iOS, Android)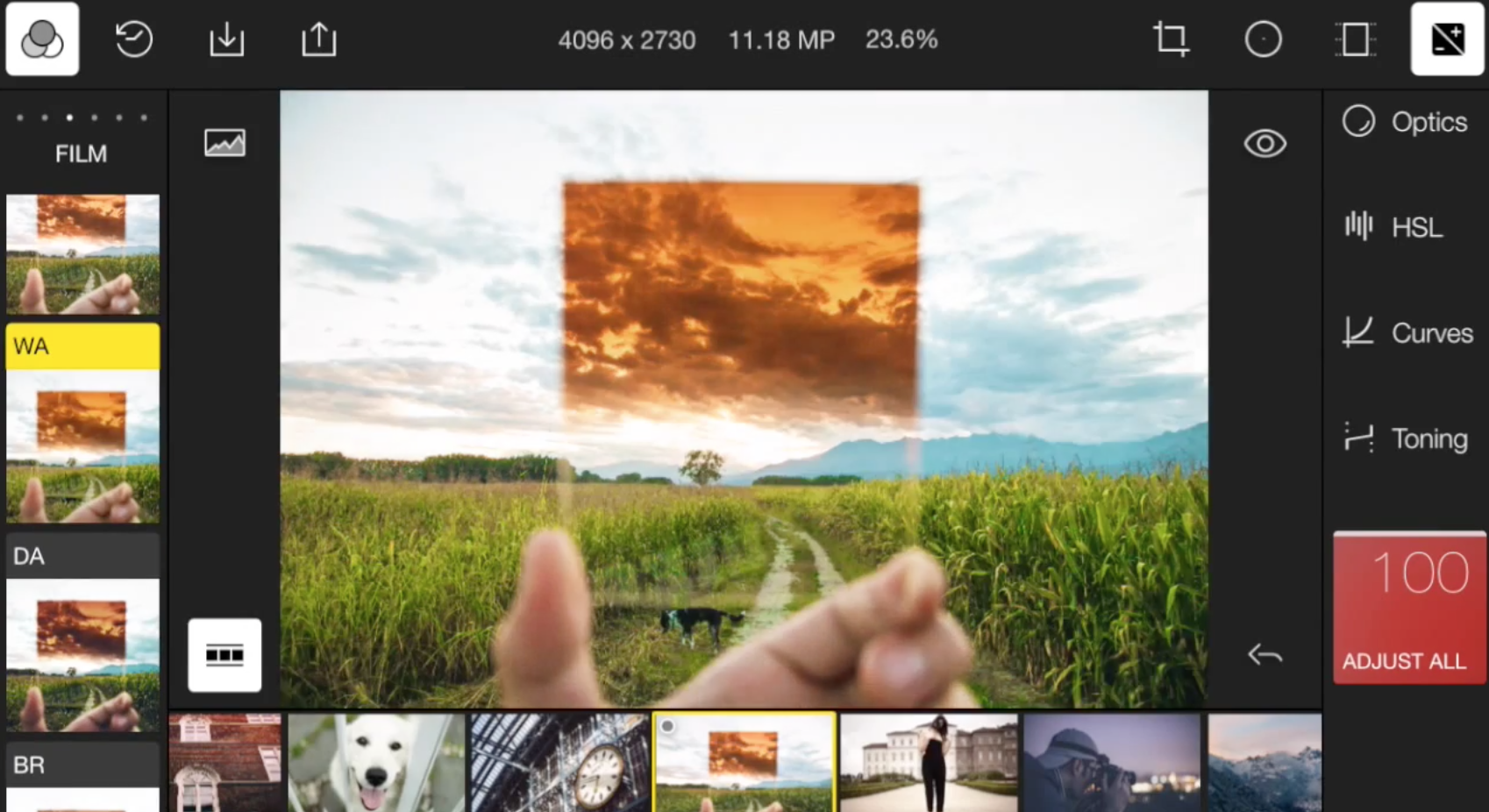 There are a million photo-editing apps out there, so it really does take something special to stand out. Polarr, the very popular online photo-editing website, now has a mobile app—and it's every bit as intuitive and full-featured.
Polarr is as complex a photo-editing app as you'll want to use on your iPhone, but if you're looking for something beyond Instagram or even VSCO Cam, Polarr is definitely worth checking out. With the ability to make your own filters, as well as use advanced features like Tone Curves and HSL channels, you won't find a better mobile Lightroom replacement.—LL
9. Apple Music (iOS, Android)
Apple Music, in many ways, is just what we needed in the music streaming world. It's a good, formidable competitor with Spotify, but is an alternative in terms of both concept and design. If you've always hated the way the various desktop and mobile Spotify apps are designed, you may want to give Apple Music a try.
The app puts a focus on two things in particular that set it apart from the competition: discovery and social media integration. These are two things Spotify has always struggled with, so I'm happy to say that even the initial version of Apple Music at least attempts to fill those gaps and gives it a much-needed serious competitor (that has Taylor Swift for what it's worth).—LL
8. Enlight (iOS)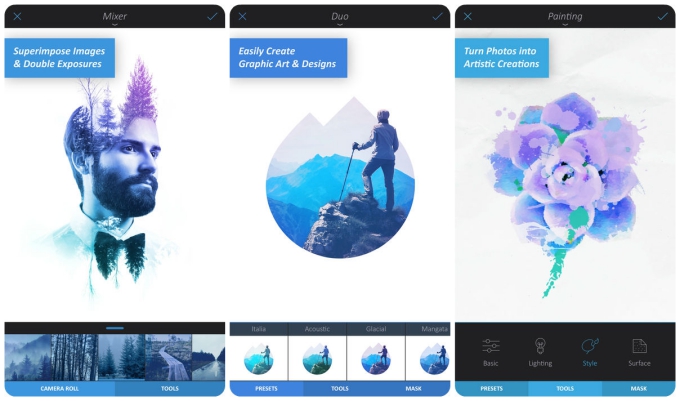 Enlight is my favorite new photo app of the year because of the great functionality it's squeezed into a very streamlined package. It's got just as much fantastic filter editing as something like VSCO, with a bunch of cool bells and whistles thrown in to spice up the photos. It's got a simple masking system, some nice decals and typefaces, and even some deeper photo manipulation stuff if you really want to have fun with things.—LL
7. Handle (iOS)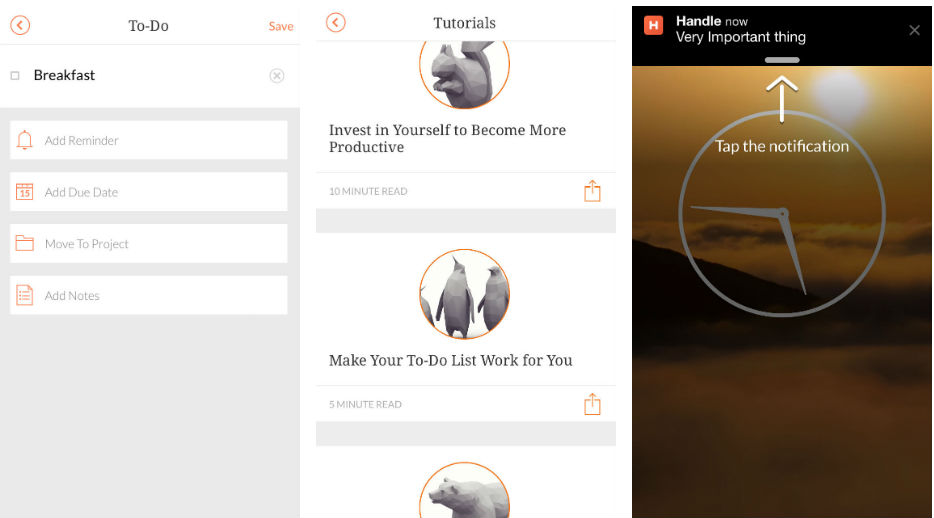 Before the dawn of smartphones I've forgotten personal appointments, professional duties, and everything in-between. Handle is yet another app that attempts to help you get a grip on your life, mostly by way of syncing your calendar and email together in one convenient place. If you're looking for an all-in-one productivity app, the new Handle app is one of the best out there.—Chris Carter
6. Flynx (Android)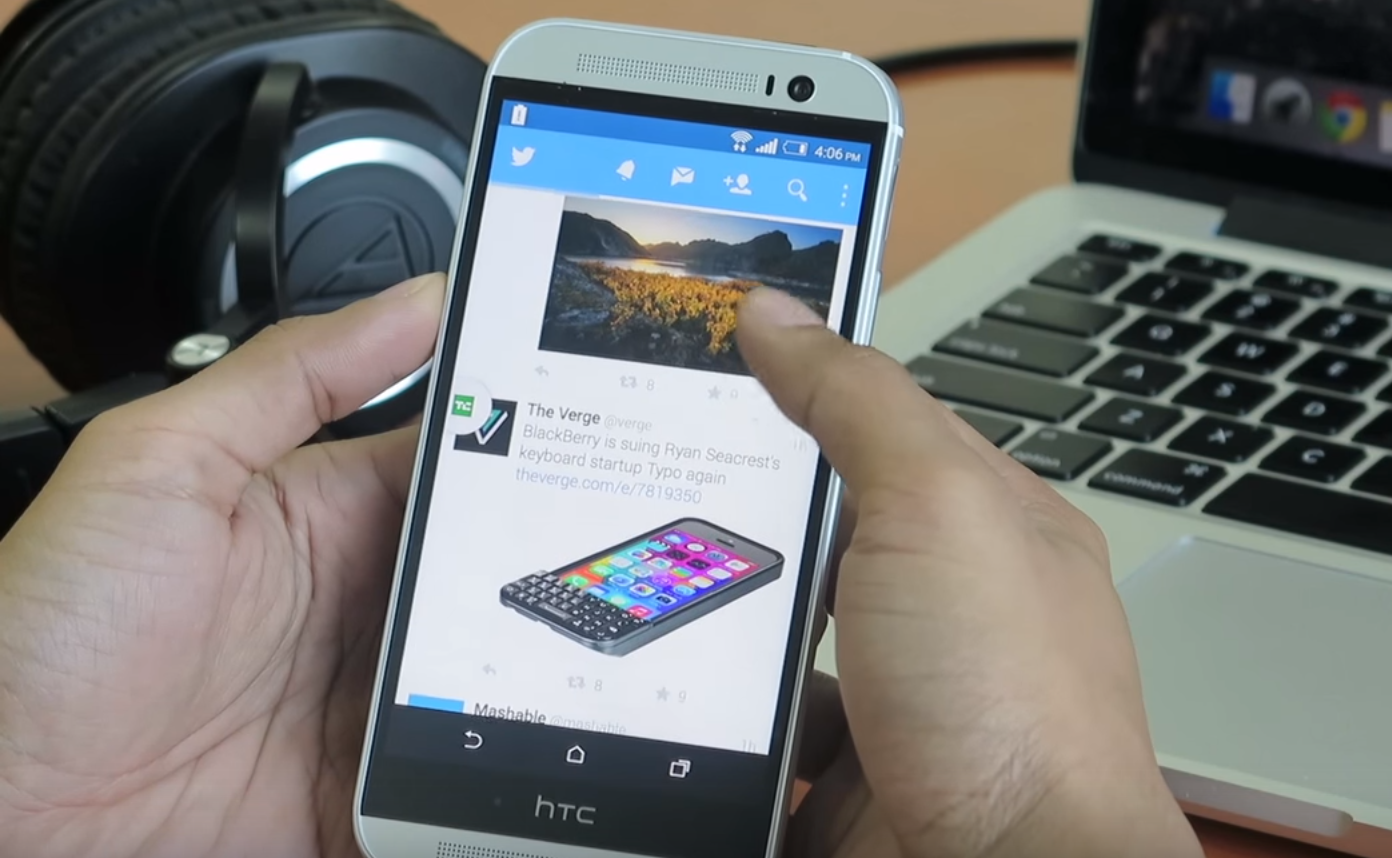 Flynx is a mobile web browser, but not one like the ones you're probably used to. It essentially replaces those built-in browsers in Twitter or Facebook that were made just to avoid having to switch apps. Flynx seems like a browser for a very specific kind of user. Fortunately, that kind of user is definitely me. If you use Twitter or Facebook to find articles to read and love filling your queue with lots of articles, Flynx really is the best solution out there. I never thought I'd need a second browser, but now I think it'd be hard to go back.—LL
5. Google Calendar (iOS, Android)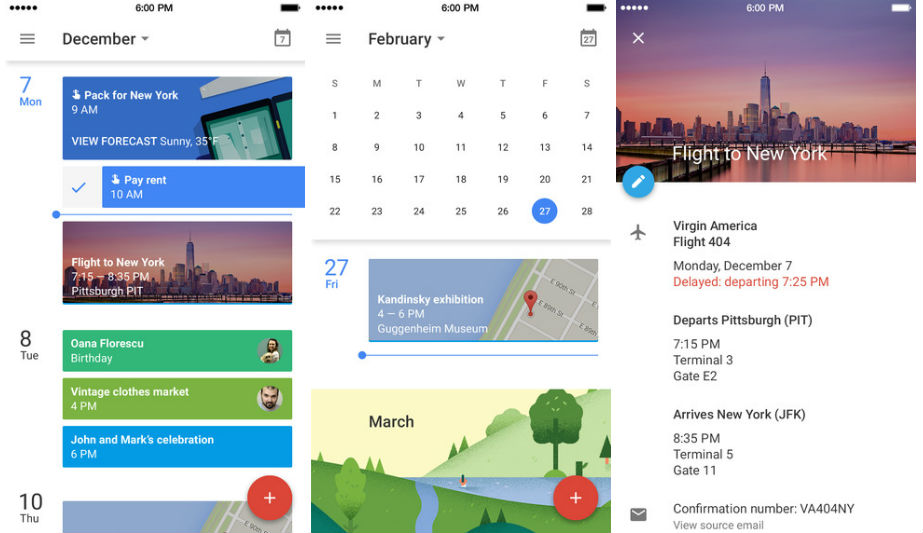 Many of the proprietary Apple mobile apps are famously lackluster, which has led to the enormous wealth of third party apps that attempt to replace them. Fortunately, if you love your iPhone, but want the fantastic design sensibilities of Google engineers we now have the final piece of the complete Google software picture for iOS. Google Calendar is a bright and crisp calendar app that just might make you wish Google was doing all the software design on your iPhone.—LL
4. Outlook (iOS, Android)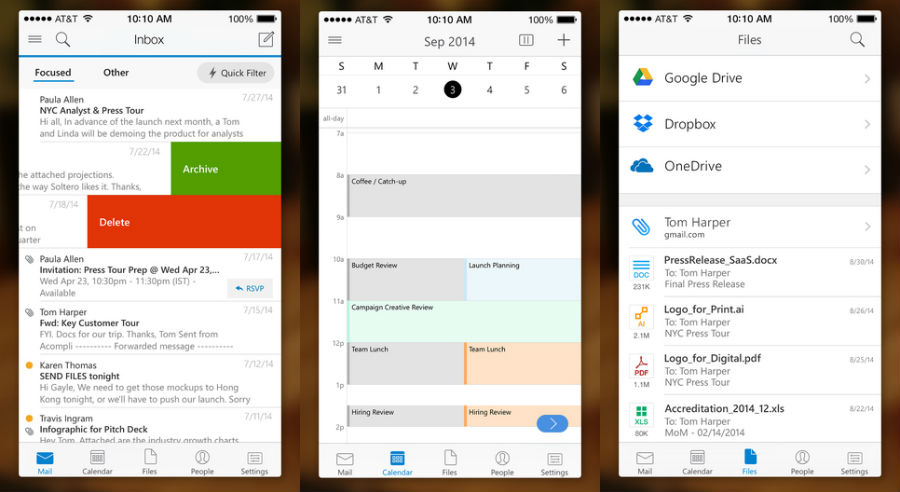 Last week, Microsoft released what could be one of the best email apps out today called Outlook (you may have heard of it before…). It's all a part of Microsoft's new Google-inspired strategy to compete for the attention of iOS and Android users. Microsoft wants you to use its services and apps, regardless of what device you're using. All in all, Outlook feels just as good as Gmail or Mailbox, and the calendar features put it over the top. If you want the ultimate productivity email app, Outlook is it.—CC
3. Tweetbot 4 (iOS)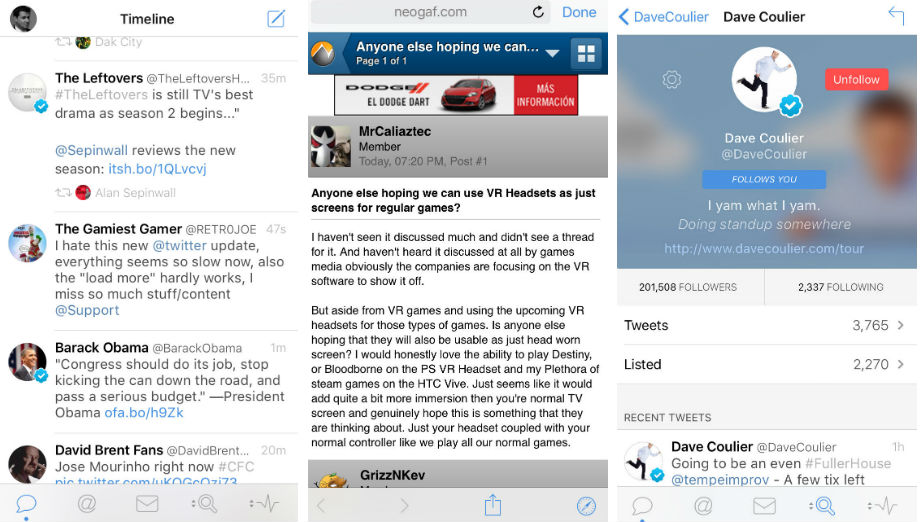 I've used Tweetbot for what feels like ages now—I can't imagine using another client. It's so entwined with the way I use Twitter that people often ask me what theme I'm using for the original app, and I kind of pause in confusion. But there's a price for progress, as each iteration of Tweetbot forces you to pay up again for each and every upgrade. Normally I'd complain, but when I'm this happy with the day-to-day experience, I find myself willing to shell out the cash.
Tweetbot remains the king with the fourth iteration, and if you use it daily, upgrading is a no-brainer. The premium pricetag isn't probably necessary for everyone, but if Twitter on iOS is part of your daily life, there's no reason to not have Tweetbot 4 on your home screen.—CC
2. Moleskine Timepage (iOS, Apple Watch)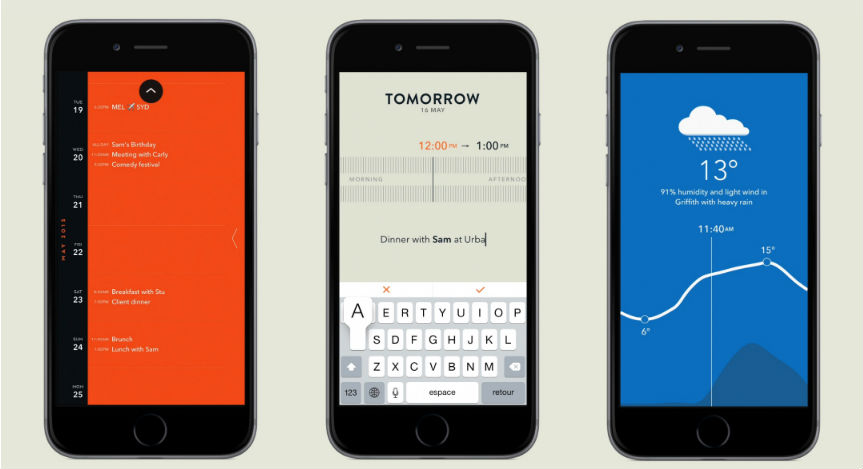 There's no doubt that bringing an iconic brand of physical notebooks into the digital space can be a huge challenge. After all, so much of what makes those notebooks special is the physical features of the texture and design.
Fortunately, when you open up this beautiful calendar and planner app, it's abundantly clear that Moleskine has translated the unique premium feel of its products to the screen. In the same way that there are dozens of cheap notebooks and calendars on the shelves of retail stores but none quite like the timeless Moleskine ones, Timepage really does stand out on the shelves of the App Store.—LL
1. Periscope (iOS, Android)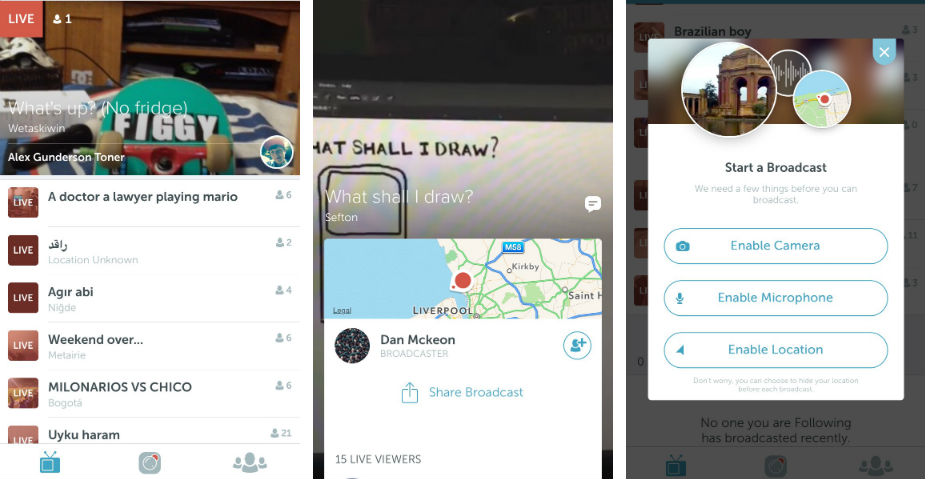 No app has had the impact that Periscope has already had on the life of the Internet. Sure—the content of most Periscope streams isn't always the most interesting. Often it's just some random person answering questions or doing some menial task.
But in some ways, the thought that those encounters are completely live experiences is still exciting in its own modern way. Periscope itself still has a long way to go in terms of discovery, but its quick connection to Twitter and nice design put it in first place so far. I don't know quite what direction mobile livestreaming apps like Periscope will go—all I know is that they will matter in the next few years.—LL