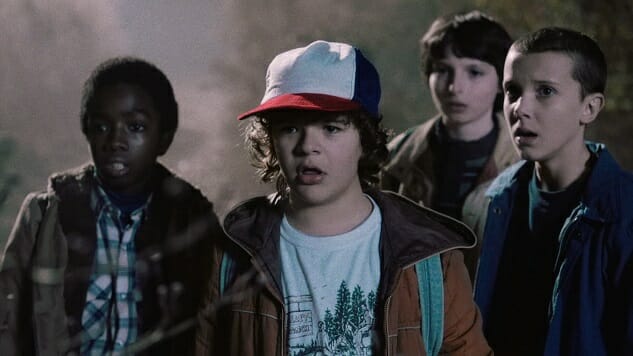 If you don't think there's enough time in the day to watch all of the TV that's out there, 2016 didn't exactly make your life easier. It turns out that, according to FX Networks Research, TV peaked again in 2016, producing 455 scripted series over the course of the year. This number outstrips 2015's total of 421, which was a record at the time. Over the course of the decade, the number of scripted series has more than doubled, and only five years ago, there were just 266 scripted shows.
Much of the growth over the past few years has come from streaming sites, who are unlikely to slow down in the near future. Of course, the crowded market also means that it's harder for any individual show to stand out, and it's not getting any easier. 2017 has potential to be the first year in TV history with 500 scripted TV shows in production. "While it's a reasonable bet that 2017 will hover around the 500 mark," Julie Piepenkotter, vice president of FX Research told Variety, "I'm going to go with Yogi Berra: 'It's tough to make predictions, especially about the future.'"
Check out a full year-by-year breakdown via FX below—click to enlarge and zoom.