Paste's Power Rankings: The 10 Best Shows on TV Right Now
Week of 9/24/2018
Header photo: Eli Joshua Adé/AMC
TV
Lists
power rankings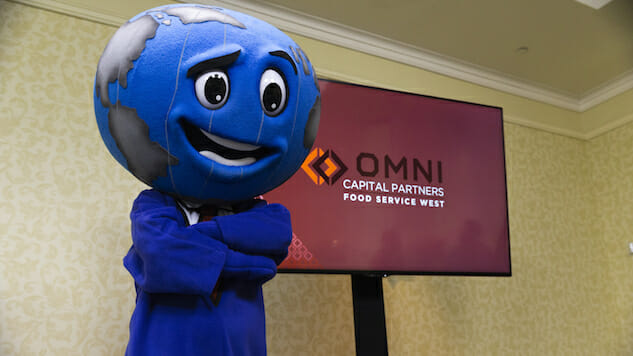 There's so much TV on the air right now that we have as many titles in the honorable mentions as we do in this week's Power Rankings proper. The latter is fully half Netflix series, as the streaming giant's fall court press—see what I did there?—continues with the release of this week's leader, Maniac. And, in other news, Insecure drops into the honorable mentions for its weakest episode of an otherwise strong season. Can it bounce back with Sunday's season finale? Tune in to next week's Power Rankings to find out!
The rules for this list are simple: Any series on TV qualifies, whether it's a comedy, drama, news program, animated series, variety show or sports event. It can be on a network, basic cable, premium channel, Netflix, Amazon, Hulu, YouTube or whatever you can stream on your smart TV, as long as a new episode was made available the previous week—or, in the case of shows released all at once, it has to have been released within the previous six weeks.
The voting panel is comprised of Paste editors and TV writers with a pretty broad range of tastes. We're merciless: a bad episode can knock you right off this list, as much good TV is available right now.
Honorable Mentions:
911, America to Me, City of Joy, The Dragon Prince, I Love You, America, Insecure, Killjoys, Last Week Tonight with John Oliver, Raven's Home, The Sinner
10. Atypical
Network: Netflix
Last Week's Ranking: 8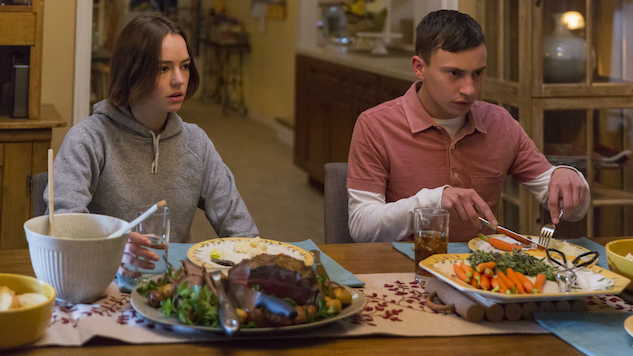 Netflix's quiet, thoughtful comedy returns for its second season without the hype that surrounds many of the streaming giant's shows. And that's OK. The story of Sam (Keir Gilchrist), an 18-year-old with autism, and his family speaks for itself. This season, the comedy hilariously follows Sam as he searches for a new therapist (he swears one was actually a rabbit because she eats so many carrots) while also dealing with his family falling apart. The premiere picks up right after the end of last season's finale with Sam's dad, Doug (Michael Rapaport), discovering that Sam's mom, Elsa (Jennifer Jason Leigh), is having an affair. Everyone tries to hide this fact from Sam, but, of course, things like this don't stay secret for long. As Sam's sister Casey, Brigette Lundy-Paine turns in one of TV's most underrated performances. Yes, this family is unique, but all families are—and the series deftly captures both the comedic moments and the heartbreaking ones. Atypical remains a show more people show be watching. —Amy Amatangelo (Photo: Netflix)
9. Lodge 49
Network: AMC
Last Week's Ranking: Honorable mention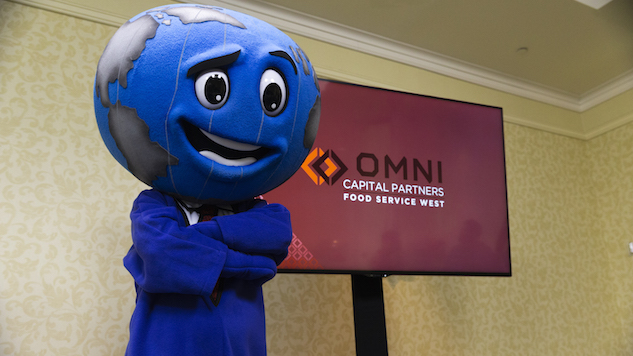 Lodge 49 wends its way toward the season—hopefully not series—finale in "Something from Nothing," once again demonstrating its careful calibration of drama and humor, leisure and work. There's the blistering satire of corporate logic, as Liz (the reliably excellent Sonya Cassidy) attends a conference for Shamroxx executives in training, with panels called "Cloud of Unknowing" and "Iron Cage." There's the picaresque farce of Dud (Wyatt Russell) and Ernie (Brent Jennings) spending 24 wild hours with "the Captain," Gary (Bruce Campbell) with a taste for "big cock." And then there's the rueful Connie (Linda Emond, superb), reporting on the laid-off staffers building for the sheer pleasure of it in the old Orbis basement and reflecting on the book she never wrote. How Lodge 49 pieces all of this together, alongside the mysteries of the Lynx and the tenuous fate of Lodge 49 itself, can only be explained as a kind of magic, or miracle. Let's just say it has duende in spades. —Matt Brennan (Photo: Eli Joshua Adé/AMC)
8. The First
Network: Hulu
Last Week's Ranking: 7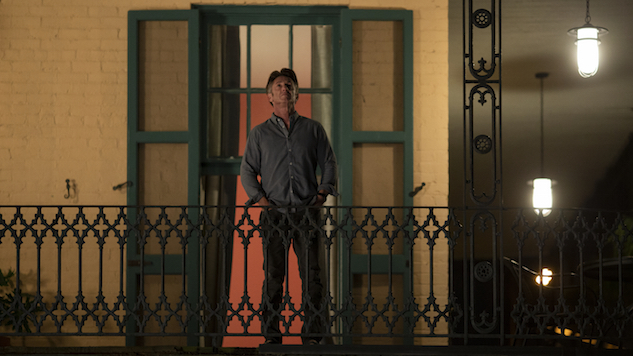 The First is Hulu's contribution to the burgeoning clutch of recent programs to take on the increasingly inevitable-seeming human colonization of Mars. It stars Sean Penn (in his first significant TV role) as Tom Hagarty, a diffident ex-astronaut who's got a difficult relationship with a corporation and its awkward yet driven leader, Laz Ingram (Natascha McElhone), as well as a troubled situation with his troubled daughter, Denise (Anna Jacoby-Heron). It's the fairly near future (the 2030s) in New Orleans, and Ingram's corporation is on the brink of beginning the colonization of Mars when something really terrible happens because of a quarter. Hijinks, dear readers: They ensue. The series is artful, very well-acted, and takes on some fairly significant questions. The question of whether we should be attempting to colonize another planet, sure. But that is in many ways the least significant question posed by this script. Much more in the foreground are things like: What is our relationship to the planet we're currently on? What does it mean to be a pioneer, and how do we weigh the impact on other people against the urge to seek new ground? These characters are all struggling with dual impulses: to keep their feet on the ground and to fly away. It's a very well-articulated equipoise, and I'm eager to see where it goes. —Amy Glynn (Photo: Paul Schiraldi/Hulu)
7. Forever
Network: Amazon Prime
Last Week's Ranking: 5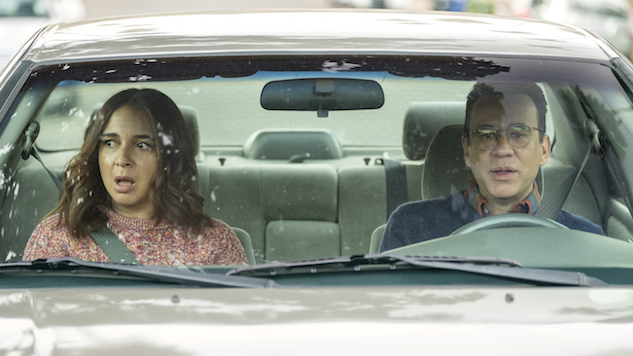 Perhaps no show is more suited for the binge-watch era than Amazon's new dramedy, Forever. You watch the first episode thinking you know what the show is going to be about, only to have those expectations completely upended. Then you spend the second episode thinking, "OK, now I really know what the show is going to be about," only to have your expectations, formed by years of watching TV, completely upended again. (And no, if you've gotten this far without learning what the big twist in the series is, I'm not about to be the one to ruin it for you.) The double bait-and-switch the series pulls off works because we are waiting only seconds between episodes, and so we can enjoy Forever even though it truly begins in the third episode, as June (Maya Rudolph) and Oscar (Fred Armisen) explore their marriage and the notion of forever. Pro tip: If you don't want to invest in the entire series, just pop in on the sixth episode, which is essentially a stand-alone episode. Hong Chau and Jason Mitchell are phenomenal as a couple whose timing is never quite right. It's thirty minutes that will break your heart. —Amy Amatangelo (Photo: Amazon Prime Video)
6. The Deuce
Network: HBO
Last Week's Ranking: 9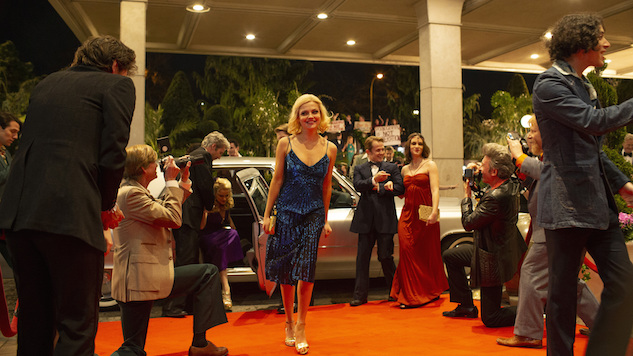 No matter how good things seem, if you're entwined in a corrupt industry (which is all of them, as far as The Deuce is concerned), someone's always ready to exploit, undercut, and climb right over you. The Deuce may be about its characters, but its characters (and "Seven-Fifty") are about business. It's about the ways we can lose ourselves in our careers and how making business into pleasure (and, in the case of most denizens of the Deuce, vice versa) is a dangerous proposition. Sometimes that danger is physical and real, caught up in protection rackets; sometimes the danger manifests as loyalty-devouring cowardice. More often, though, the show leers at ambition with the cynical gaze of someone who's put themselves out there and failed. This week, writer Chris Yakaitis chisels all these angles into a single, elegant episode with one event at its brittle, bitter core: the AFFA Erotic Awards. —Jacob Oller (Photo: Paul Schiraldi/HBO)
5. American Vandal
Network: Netflix
Last Week's Ranking: 3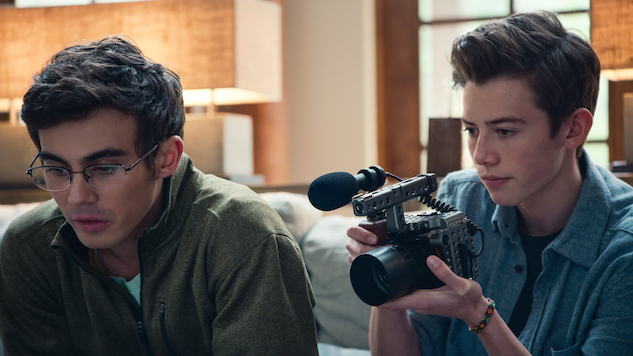 The first season of Dan Perrault and Tony Yacenda's American Vandal applied murder-level seriousness to a harmless crime, taking that imbalance to narrative and comic heights by never stretching beyond its small scope. By drilling down into all the avenues of relatable weirdness that teens navigate regularly in the high school social scene, the series plumbed investigative depths that didn't need to be gritty to be engaging. Much of that still applies as Peter (Tyler Alvarez) and Sam (Griffin Gluck) return—as the show's most consistent comic element—to battle wits with basketball stars, overly religious students, and the mystery of the Turd Burglar. A new season, a new school, a new prankster: American Vandal is like the true crime mysteries it parodies in almost every way. In Season Two, St. Bernadine's, a Catholic high school, has been attacked by weaponized diarrhea in a lemonade-poisoning incident more heinous and humiliating than dick drawings could ever be. And that's just the tip of the turtlehead in the gross-out follow-up to one of last year's best new shows. The stakes are higher and the relationships more tangled this season, even if it's not as wildly funny as its novel debut. —Jacob Oller (Photo: Netflix)
4. Sorry for Your Loss
Network: Facebook Watch
Last Week's Ranking: Ineligible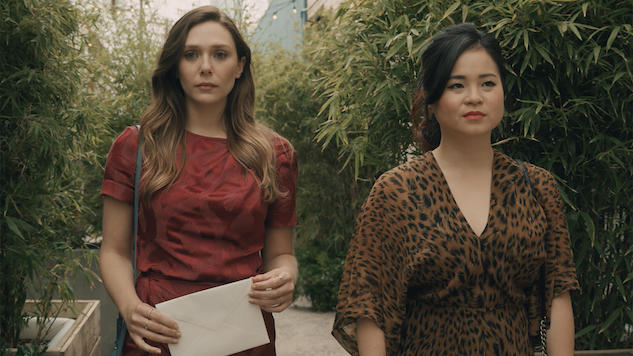 The intensity with which you weep, along with the reasons why, will, obviously, be personal, but I don't think it's possible to watch Sorry for Your Loss without making it personal. This is true of all television, of course—none of us have a purely objective view of the world, let alone of art, and while television is mostly fun and can generally be a convenient escape from daily life, it is art, and does reflect the world. With a show like Sorry for Your Loss, though, which traces the grief of those left behind after protagonist Leigh's (Elizabeth Olsen) husband, Matt (Mamoudou Athie), dies, the personal is made explicit, and in its explicitness, is inescapable.
This isn't to say that Sorry for Your Loss is a bummer. I mean, it absolutely is, but… thoughtfully so. The series doesn't milk grief for mawkish narrative punch, but rather clears the stage to let grief be understood as the soul-mutating millstone it is. Creator Kit Steinkellner's writing is rich and natural, full when the story needs noise, spare when it needs silence. Every performance is intimate and affecting, the actors all grounding their characters with exactly the right amount of weight to balance the disorienting layering of past and present that Leigh's mind is constantly cutting together as she struggles to move into a future alone. —Alexis Gunderson (Photo: Facebook Watch)
3. BoJack Horseman
Network: Netflix
Last Week's Ranking: 1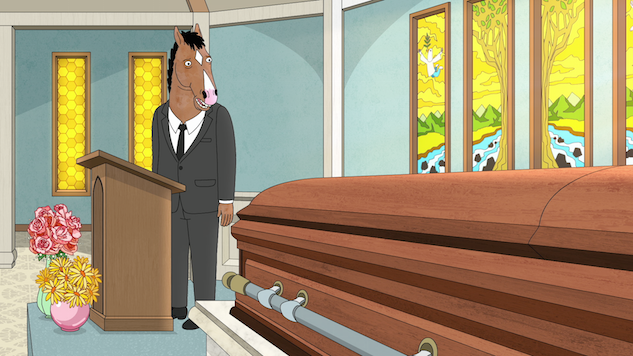 BoJack Horseman, like the depressed, pill-popping star of its Hollywoo satire, may be getting on in age, but in its fifth season it remains as audacious as ever. As BoJack (Will Arnett) films a prestige drama named Philbert—produced by his agent, Princess Carolyn (Amy Sedaris), co-written by his closest friend, Diane Nguyen (Alison Brie), and co-starring Diane's ex-husband, Mr. Peanutbutter (Paul F. Tompkins), Netlfix's wickedly funny, pitch-dark original series tackles its usual array of topical material, most especially #MeToo, with its usual blend of rapid-fire quips, industry inside baseball, and marrow-deep pathos. All this and it still squares space for a travelogue in Vietnam, a flashback to a country childhood, an installment that takes places across four Halloweens (and four romances), and another, the extraordinary "Free Churro," almost entirely comprised of BoJack's wrenching eulogy for his mother. BoJack Horseman, are you Season two through Nine of The Simpsons right now? Because you're one of the best animated series in the history of television. —Matt Brennan (Photo: Netflix)
2. Better Call Saul
Network: AMC
Last Week's Ranking: 2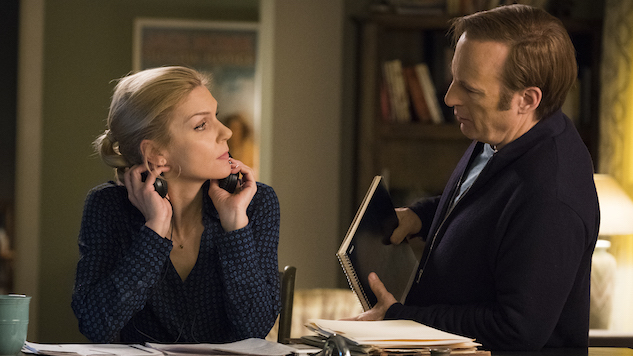 Sure, Nacho (Michael Mando), running the business in Hector's stead, might flee for Manitoba with his father. Fine, Mike (Jonathan Banks) finds himself up against increasingly unruly Germans in the construction of Gus Fring's (Giancarlo Esposito) meth lab / underground bunker. But "Coushatta," named for the Cajun burg on which it turns, is Jimmy (Bob Odenkirk) and Kim's (Rhea Seehorn) episode, featuring Better Call Saul's greatest con yet: a letter-writing campaign on behalf of Huell Babineaux, backed up by burner phones, organ music, and a fraudulent website for a Baptist church. As is so often the case on Saul, patience is a virtue in "Coushatta," and when the clues come together—the careful montage of Jimmy's ride to South Louisiana, or Kim's stern negotiation with Babineaux's prosecutor—the results are divine. From Jimmy's knowingly over-the-top Cajun twang to Kim's thrill at the ruse ("Let's do it again," she says forebodingly), "Coushatta" finds the series at its most artfully entertaining. And that's the truth, cher. —Matt Brennan (Photo: Nicole Wilder/AMC/Sony Pictures)
1. Maniac
Network: Netflix
Last Week's Ranking: Ineligible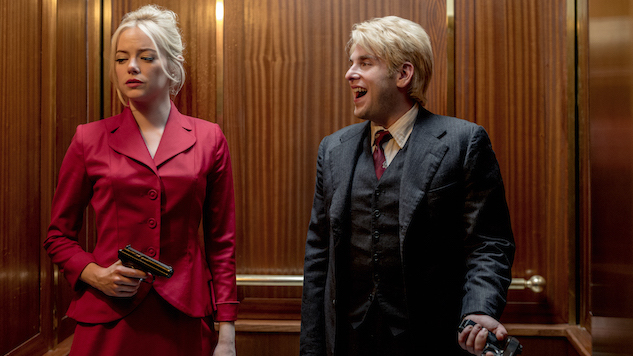 A trafficked ring-tailed lemur. Popcorn problems. The lost final chapter of Don Quixote. And Gassing Up the Miata. Netflix's new miniseries, Maniac, has its imperfections. But it proves that even if reality might be a debatable construct, metaphors and tropes and symbols are pretty stinkin' permanent. Writer Patrick Somerville (The Leftovers) and director Cary Joji Fukunaga (True Detective) have created something that's as much like visual poetry as any TV show I can recall seeing recently-and unlike most poetry, it's also freaking hilarious. Annie (Emma Stone) is profoundly depressed, prone to substance abuse and lying, and has some serious issues with a sibling. Owen (Jonah Hill) might be schizophrenic, and he's under a lot of pressure from his wealthy family over a legal matter, and he has some serious issues with a sibling. Arguably, neither of them is a good test subject for a highly experimental pharmaceutical trial, but this one happens to be for a series of pills to "cure" all the ills of the psyche, and they're both hard up for money… and for answers, closure… relief. The result? A surrealist masterpiece. —Amy Glynn (Photo: Michele K. Short/Netflix)