5 Under-the-Radar North American Wrestling Tournaments
Photos courtesy of Smash, AAW, ECWA, EWE and AIW
Wrestling
Lists
wrestling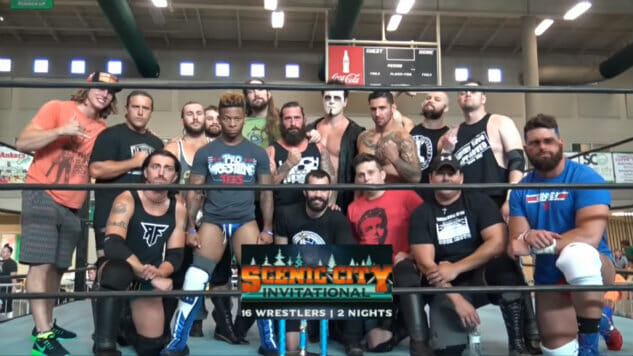 Everything else has been so dire lately that it was hard to not take personally the news that Chikara was sending the highlight of their season, the King of Trios tournament, overseas. King of Trios is one of the few Chikara events where their complex storytelling takes a back seat to the wrestling, providing match-ups unlike anything seen in professional wrestling today, as well as being one of the few big wrestling events that promotes women's and intergender wrestling.
But while King of Trios may no longer be in the cards for North American fans who want to be there in person, there are other options. There's the gold standard, of course: Pro Wrestling Guerilla's Battle of Los Angeles, a hot ticket sure to sell out instantly, as it does every year. But there are some smaller tournaments that are nonetheless worth your time and attention. While these four options might not have the community that surrounds King of Trios, they're worth considering for your next destination wrestling vacation.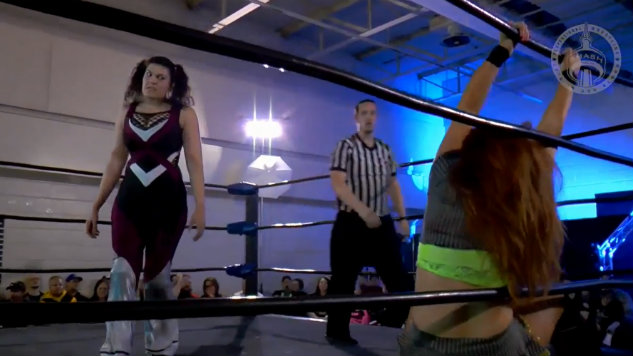 Smash Wrestling's CANUSA Classic
Since women's wrestling promotions Shine Wrestling and Shimmer Women Athletes don't have annual tournaments, and Women Superstars Uncensored hasn't run their King & Queen of the Ring Tournament since 2014, Smash Wrestling's CANUSA Classic might be your best bet for a wrestling event focused on showcasing the ever increasing North American women's indie scene. While not a traditional tournament, the CANUSA Classic pits the best women wrestlers from the U.S. against their Canadian peers in a series of matches to determine who gets to exult in their patriotic success, and who, uh, well… doesn't. They've featured current TNA stars like Rosemary and Cherry Bomb, along with recent NXT signees Heidi Lovelace and Kimber Lee. Even with the premise narrowing the talent pool, they've also featured international stars like Amazing Kong, and Cat Power. The event mostly focuses around the competition, though Smash has occasionally incorporated longer-running storylines to add a sense of history and give a couple of their match-ups a little something extra, like the Rosemary-Cherry Bomb cage match from last year. The CANUSA Classic traditionally happens in Toronto in the fall, in either September or October.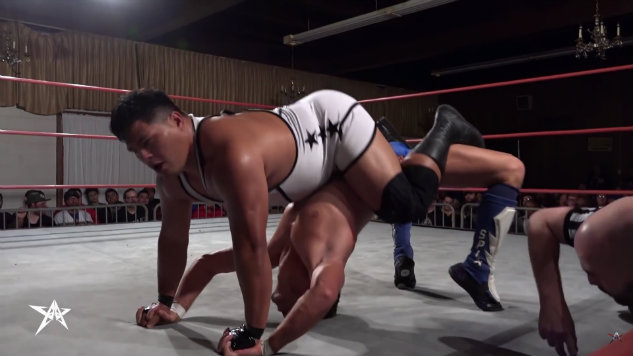 AAW's Jim Lynam Memorial Tournament
The Jim Lynam Memorial, named after an AAW co-owner who passed away in 2015, is the newest tournament in this list, but follows in the pedigree of great indie supercard memorials like the Ted Petty Invitational or the JT Lightning Invitational (more on that later). Like the Ted Petty, it's a Midwestern event but based in the Chicago area instead of rural Indiana. AAW's been building a reputation as the Windy City's answer to PWG, and the Lynam Memorial might be the closest thing to BOLA you can get outside of Los Angeles. Luckily, Chicago is about 10,000 times less expensive than L.A., and you can actually take public transit to the Berwyn Eagle's Club. (Chicago-style hot dogs are also 10,000 times better than California-style pizza.) Since there's only been one Lynam Memorial so far, it's hard to predict where the tournament will go this year. Last year featured a number of talented local wrestlers including Mat Fitchett and Kongo Kong (a gifted performer despite his unfortunate retrograde "African Savage" gimmick), along with internationally known talent like Rey Fenix, Chris Hero, Zack Sabre Jr., and Jeff Cobb. The local boys performed admirably, but the main focus was on the more well-known wrestlers. The first night takes place Oct. 13, in Merrionette Park, and night two will go down at the Berwyn Eagle's Club in Berwyn, IL.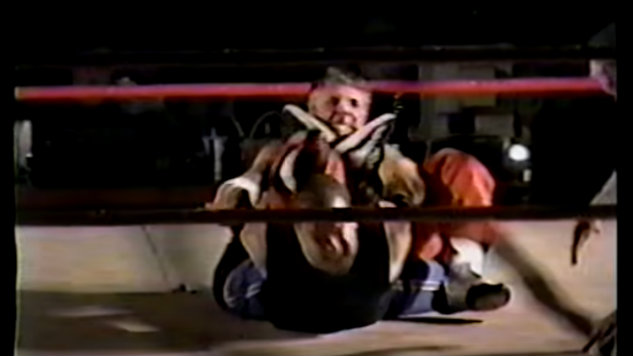 ECWA Super 8 Tournament
The impact of the ECWA Super 8 is hard to overemphasize. It was one of the main inspirations for the creation of Ring of Honor, and launched the career of countless wrestlers. There was a point where winning the Super 8 would lead to a spot in Pro Wrestling Illustrated, and the opening of doors all across the wrestling industry. The list of former winners reads like a who's who of indie wrestlers, including Christopher Daniels, Low Ki, Paul London, Davey Richards, Tommaso Ciampa, and former WWE Raw Tag Team Champion Xavier Woods. The list of former competitors is just as substantial: The Super 8 used to be the only place you'd see match-ups like "American Dragon" Bryan Danielson vs. Low Ki, but since the indie scene jacked their booking philosophy, they've shifted focus in the more recent years to focusing on talent on the way up, with the occasional established talent like Scotty 2 Hotty in last year's tournament. They've already announced Lio Rush and Joey Janela for this year's event, which will take place in Woodbury Heights, NJ on April 29.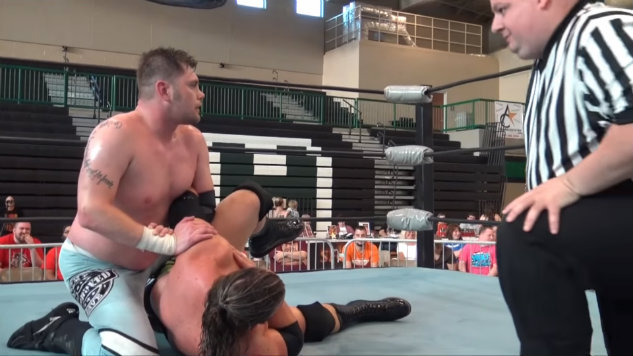 EWE's Scenic City Invitational
Empire Wrestling Entertainment's Scenic City Invitational is the second youngest tournament on this list, but both years have been must-see events. The original incarnation focused almost entirely on talent from the incredibly fertile Mid-Atlantic and Southern U.S. indies, and as a result, produced an event with very little overlap with other major events in 2015, aside from the Super 8. Wrestlers like Chip Day and Gunner Miller might not ring a bell yet, but I'd bet good money you start seeing those names a lot more often, and soon. Evolve's already snatched up one of last year's finalists, Anthony Henry, who debuted at Evolve 70. The mixture of indie superstars and folks who've honed their craft in the Southern United States provides a variety of styles which, last year, led to one of the best top to bottom events of 2016. Each match escalated from the previous, avoiding the fatigue generated by the kind of one-upmanship that can plague indie tournaments. So for those hankering to enjoy what might be next as the indie scene seeks to rebound from near-constant raids of the WWE, or looking for wrestling that mixes the clear character work of the NWA with the athleticism of recent indie wrestling, the SCI should fit the bill nicely. The Scenic City Invitational will take place Aug. 4 and 5, in Chattanooga, TN.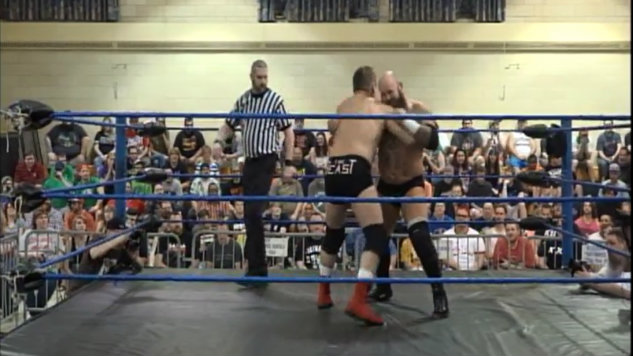 AIW's JT Lightning Invitational Tournament
This tournament from Absolute Intense Wrestling might be the closest replacement for the King of Trios currently going in the U.S. indie scene. AIW has shown a deep commitment to putting on shows unlike anyone else, and that booking philosophy is clearly reflected in the JT Lightning Invitational, named after a pro wrestler who passed away in 2011. AIW does lack the family-friendly atmosphere of Chikara, but it's perhaps the only other place you can expect to see the mix of international talent, outlandish gimmicks, and indie superstars that you'd find at a King of Trios. They've also featured out-of-left-field bookings (Buff Bagwell, Billy Gunn); women wrestlers (Ember Moon, Heidi Lovelace, Veda Scott); and even the use of former and current Chikara talent (Tim Donst, Ophidian, Archibald Peck). The JT Lightning Invitational generally takes place in May, in Cleveland, Ohio.
---
Ed Blair is a writer and zinester currently writing out of Chicago. They run the Holy Demon Army Zine Distro, and can be found regularly contributing to the Atomic Elbow, No Friends, and Entropy. You can find them on twitter at @ourcityburning.