Beck: Modern Guilt
[Interscope]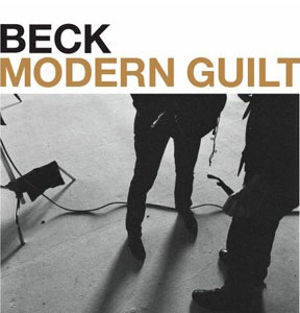 It's tempting to call Modern Guilt a return to form for Beck Hansen. After releasing a pair of bloated, unmemorable records, he recruited producer/collaborator Danger Mouse to help him out with his latest project, and the results of this partnership are pretty hard to argue with. In Danger, Beck has found a genre-hopping, kindred spirit who can be credited for helping the notoriously perfectionist artist record Modern Guilt in a mere two and a half months—the amount of time it usually takes Beck to tune the low e-string on his guitar.
The results, however, sound anything but rushed. Set to the same eerie psychedelica as Danger's work with Gorillaz and Gnarls Barkley, Modern Guilt is full of nods to The Zombies, 13th Floor Elevators and even Radiohead. In fact, tracks like "Replica" and "Profanity Prayers" play like In Rainbows b-sides, an ironic twist considering that this is one of the rare Beck records that Radiohead producer Nigel Godrich didn't have a hand in.
Lyrically, Beck shuns the mad-lib rapping that made "Loser" such an unexpected hit. Instead, he focuses on constructing haunting lyrics that preach the end of days with the zeal of a street-corner prophet. Embracing his role as a shaggy-haired doomsayer, Beck stoically laments our melting icecaps on one track ("Gamma Ray") while declaring that "some days are worse than you can imagine" on another ("Walls"). All this adds up to Beck's darkest record to date, one that captures the uncertainty of 2008 as well as Mellow Gold distilled apathy in 1994.
But calling Modern Guilt a return to form misses the point. One of the biggest problems with records like Guero and The Information was that they both sounded like Beck was trying recreate the artistic formula that made Odelay such a landmark album. For an artist that spent years constructing one of modern rock's most diverse discographies, these "returns to form" were frankly pretty disappointing, even if they did vaguely sound like "Devil's Haircut." But by eschewing his best work on Modern Guilt, Beck paradoxically ends up doing what he does best—tweaking our expectations.
Others Tagged With