Buddy Miller: The Majestic Silver Strings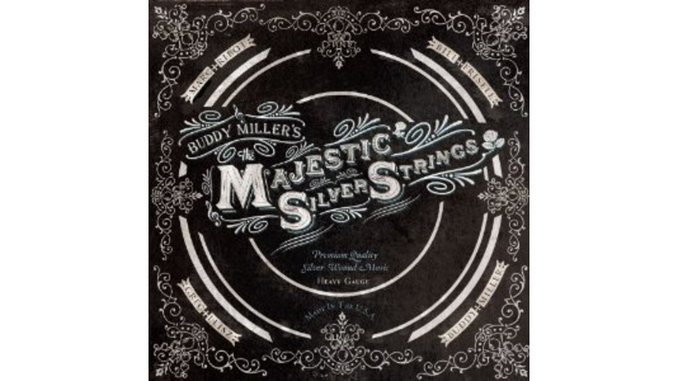 It would be incredibly difficult—if not downright impossible—to corral four guitar players more dexterous than Bill Frisell, Marc Ribot, Greg Leisz and Buddy Miller. Individually, these session musicians and solo artists tend to improve any song they play on, and their combined résumé represents a wide swathe of Americana: Steve Earle, Tom Waits, Vic Chesnutt, Madeleine Peyroux, Sam Phillips and John Zorn, among too many others to count, let alone name.
When Miller gathered them together under the moniker the Majestic Silver Strings, the results promised to be extraordinary, a Rosetta Stone for guitar enthusiasts and country fans alike. The concept itself is intriguing: This is an album as country revue, with the capable band backing a revolving roster of vocalists from different genres. For all its potential, their self-titled debut is a bit of a snooze, well intentioned and well played yet lacking chemistry and camaraderie. When they sound like they're just jamming for the fun of it, as on the instrumental cover of Elizabeth Cotten's "Freight Train," the music sounds both charming and accomplished in its informality. But too much of the album aims for gravely atmospheric, as on the nearly apocalyptic "Bury Me Not on the Lone Prairie," which is so heavy it nearly collapses.
To be sure, it's not entirely the band's fault. In fact, Strings is usually only as good as the vocalist. Miller delivers an eloquent cover of Tex Owens' "Cattle Call" that shows off his yodeling skills, and Ribot's take on the traditional "Barres de la Prison" instills the crime story with grave regrets. But Shawn Colvin and Lee Ann Womack sound surprisingly interchangeable as they deliver almost identically low-key performances, and gospel singer Ann McCrary overpowers "No Good Lover," her bold vocals slowing the guitarists' groove. And then there's Chocolate Genius' ambitious rewrite of Roger Miller's "Dang Me," which transforms the easygoing lament into a lowdown soul-blues number. Hearing Genius shout these sing-song lyrics and rhyme "purple" with "maple surple" launches the song into the realm of country camp—so bad it's… well, still pretty bad.
Even when they stumble, such forays into gospel, blues, rock, and theatrical soul are certainly admirable, albeit not exactly unexpected from these musicians. And yet, given the promise of their combined talents, Strings turns out to be seriously frayed, as these guitarists sound like they're going to another job instead of hanging around to jam.
Others Tagged With