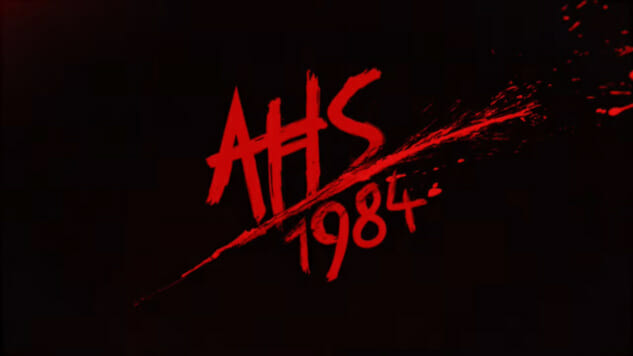 Some things never die: slasher movie villains, questionable '80s nostalgia, American Horror Story. The new season of FX's anthology series, dubbed American Horror Story: 1984, seeks to combine all three of those immortal beasts when it premieres in September and Monday, we got our first teaser trailer for the new season.
Set at Camp Redwood, the season is set to tackle a Friday the 13th-style summer slasher flick. The trailer shows a group of teens driving out to the camp in a pickup truck and laughing, not realizing that the masked killer is clinging to the bottom of the car just like Robert De Niro in Cape Fear. From there, all hell will presumably break loose, as the back half of the trailer suggests some bloody beachfront chaos.
The cast of American Horror Story: 1984 includes Emma Roberts, Billie Lourd, Cody Fern, Leslie Grossman, Gus Kenworthy and Angelica Ross. For the first time in the series' history, Sarah Paulson won't have a major role in the season. The season premieres on Sept. 18 on FX. Check out the new teaser below, then revisit the cast announcement footage here.