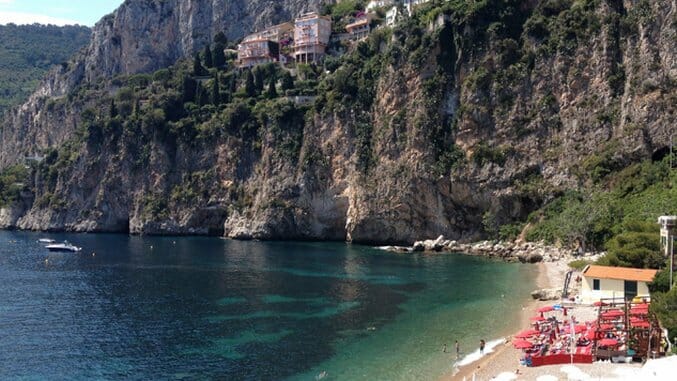 A jetset lifestyle doesn't have to be all private planes and decadent digs. In Paste Travel's Jet-Set Bohemian series, we blend the best of high and low for just the right balance … enticing everyone from backpackers to luxury boutique hotel lovers to come along for the ride.

To master the art of jetsetting bohemian-style, it's all about timing. Unless your friends invite you to hop on board the private jet or yacht to cruise the Caribbean by winter and Mediterranean come spring, you're better off snagging deals to these hotspots before season is in full swing.
Most of the jetset crowd makes a similar summer circuit that revolves around the Mediterranean's glitziest islands and principalities: May in Monaco, June in Ibiza or Mallorca, and July in Saint-Tropez, with jaunts to Capri, Corsica and Croatia thrown in.
Living in the South of France, I'm already perfectly poised for the highlights of the year—the Cannes Film Festival and Monaco Grand Prix. The fashion crowd flocks here (along with tons of tourists) for these parties in May that you probably won't get in to unless you happen to be friends with the right director/actor/rapper.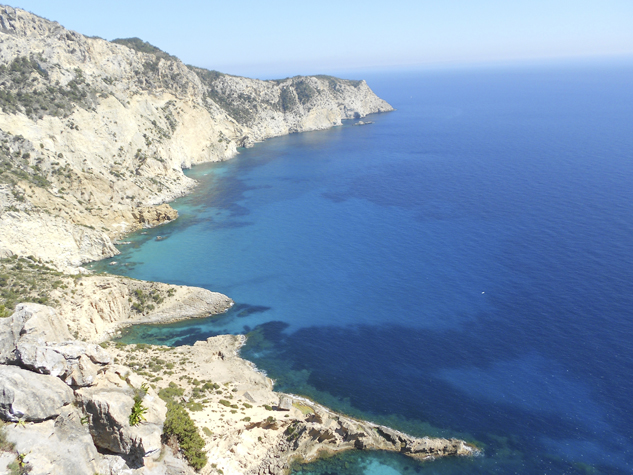 The South of France really pops come summer with rosé served on every terrace and yacht parties in the bay of Saint Tropez, but late winter is when you'll see these cities at their best. The weather hovers in the 50s making it prime for the region's many outdoor activities. There's a reason why some of the world's top pro cyclists train on these roads—over 300 days of sunlight and numerous trails winding through Provence's hills and around seaside cliffs make it a dream for cyclists, hikers and climbers. Old towns may seem sleepy and not every beach bar and restaurant will be open, but you'll see the more authentic side of these towns before the locals leave to make room for summer tourists.
The party island of Ibiza is another that has a very Jekyll and Hyde personality. Tales of summer seem more outrageous than the next, with rumors of private clubs carved into caves and secret party boats where only the most privileged are awarded entry. Budget travel to Ibiza is doable, however, thanks to ferries from mainland cities like Valencia and Barcelona and hostels in the party-heavy areas of San Antonio and Playa d'en Bossa (home to one of the nightlife heavy hitters, Space Ibiza). Trading in a villa or five-star hotel can save you, but partying here isn't cheap, with entry sometimes being upwards of $100.
Skip the party scene entirely and arrive when the island shuts down between the closing party in September and the first event of the year in May. Now is when the island that drew the likes of Bob Dylan and Joni Mitchell back in the 60s comes to life. Rent a car and hit each corner of the island exploring Ibiza's hidden beaches like Atlantis, lying under the Torre del Pirata (or Pirate's Tower) near Hort Creek, or join the artists at the Las Dalias hippie market in the town of Santa Eulària where you can snag handmade jewelry and tie-dyed tapestries.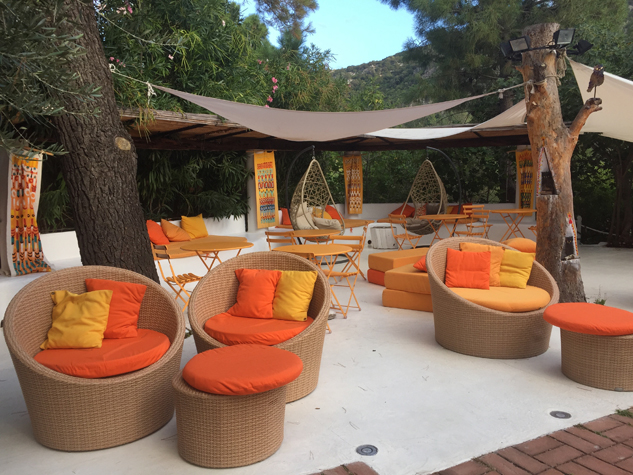 Sardinia, nestled next to mainland Italy just under the French island of Corsica, is another Mediterranean island that heats up come summer as megayachts pull into port up north in resort-heavy Porto Cervo. Technically Italian, Sardinia has a distinct character all of its own that's apparent in everything from the language to the cuisine. If you want to hit the heart of the island, head to the center to one of the medieval towns nestled in the Supramonte mountains, such as Oliena, when boutique hotels start opening their doors in early spring.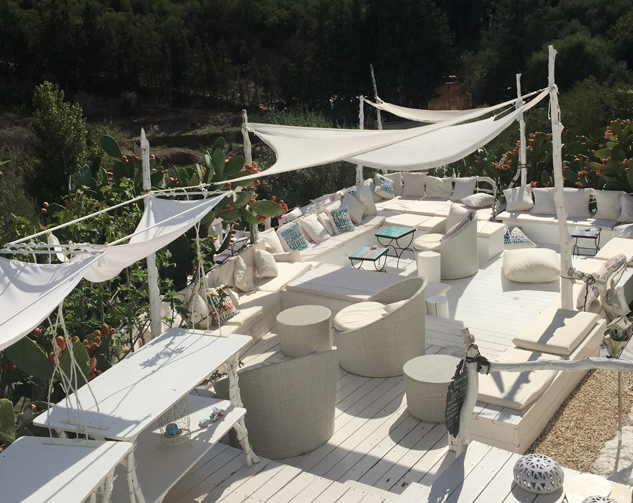 One of the island's best restaurants, Su Gologone, started here in 1970 and since then has transformed into a sprawling resort of bohemian bungalows named after artists whose work can be found inside. Giovanna, the founder's daughter, continued her father's tradition of serving traditional Sardinian fare like spit-roasted suckling pig and handmade gnocchi at the centerpiece restaurant, but she also added her own touch to other parts of the hotel. You'll quickly notice that Giovanna not only has a passion for art and artifacts (each room showcases a piece of Sardinia's history as a living museum), she also happens to share my love of colorful pillows and hammocks, hand-painted fabrics and tapestries floating in the resort's relaxation areas and out on the terraces of "wishes" and "dreams." The artist also recently opened up her atelier to the public, transforming the studio into a suite stocked with art supplies and canvases. Now guests staying here have all the tools they need to unleash their inner artist in between visits to the beach and hikes in the nearby mountains.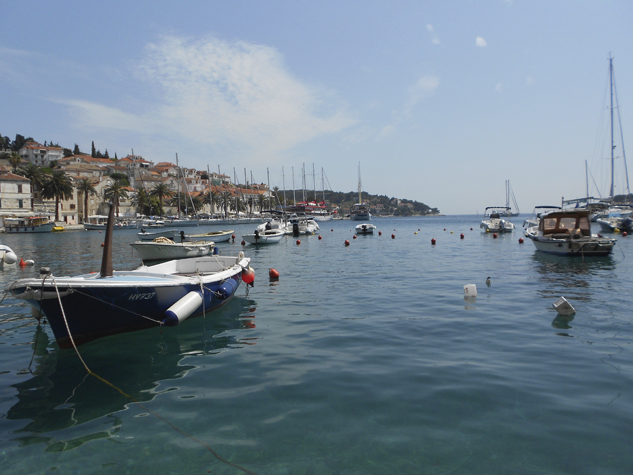 Hvar, an island along the Adriatic coast, attracts celebs—like Tom Cruise and Beyoncé—who give credence to the nickname: the St. Tropez of Croatia. Super yachts line the port each summer bringing a crowd that's anything but discreet. Those of us who aren't able to hop on board can still live like the rich and famous for a a few days posting up in a cabin here with The Yacht Week.
I love a good beach party, but would rather skip the crowds (especially when electro festival Ultra is in town) and curl up in a cozy guesthouse in late April or early May, just as the weather starts to warm up. The Croats were masters of house-sharing long before Airbnb started, and hosts are usually more than willing to share some of their island's secrets over a "welcome" cup of coffee.
Lane Nieset is Paste's Jet-Set Bohemian columnist and a freelance writer covering all things travel from her home base in Nice, France.