Streaming Live from Paste Today: SOJA, The Turnpike Troubadours
Photos by Hiroki Nishioka, Raphael Chatelain, David McClister
Music
News
Paste Studio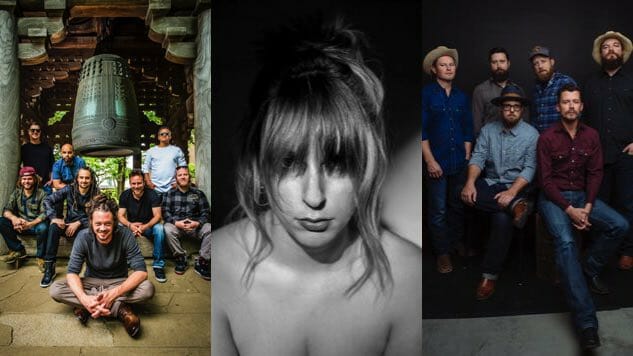 Note: Susanne Sundfør has had to cancel her 2:30 p.m. performance due to illness.
Summer has well and truly given way to fall, putting a chill in the air and a few extra coats on the rack, but the Paste Studio's hot streak just can't be cooled. Our New York City performance space continues to host exclusive sessions, streaming via Facebook Live, and you're cordially invited to get cozy and settle in to see 'em. This afternoon's performers include Grammy-nominated roots-reggae outfit SOJA, Norwegian pop singer-songwriter Susanne Sundfør and Oklahoma Americana sextet The Turnpike Troubadours.
Here's today's full schedule, including approximate stream times:
– 12:30 p.m. EDT: SOJA @ Paste Studio, Live
– 4:30 p.m. EDT: The Turnpike Troubadours @ Paste Studio, Live
Tune in via Paste Music & Daytrotter's Facebook page here, keep an eye on our feed for any scheduling updates, and enjoy a SOJA session from the Paste Cloud below.