The Sims 4's Get Famous Expansion Pack Is Out Now
Images via Electronic Arts
Games
News
the sims 4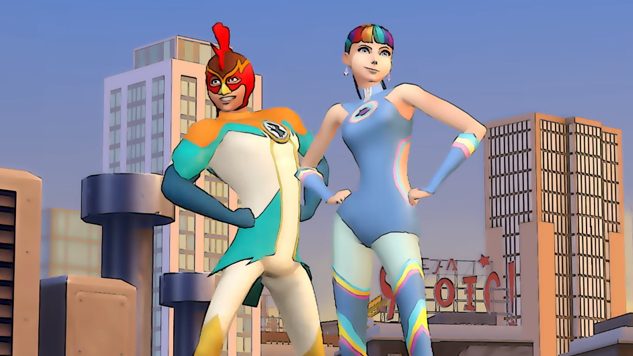 The Sims 4 has received its next expansion pack, Get Famous, now available on PC and Mac.
In a press release, Electronic Arts and Maxis state:
With The Sims 4 Get Famous, players can have their Sims live out their wildest dreams of fame as they become A-list celebrities and experience a life of stardom in a brand new acting career, or gain worldwide acclaim in their current career as a chef or musician. It doesn't end there though! Players can also dress up their Sims in designer fashion and attend VIP parties, living their best Sim lives in glamorous mansions with lavish decorations, like a golden toilet or sleeping pod, in the dazzling new world of Del Sol Valley.
The new expansion adds the Actor and Streamer careers. If your Sim chooses to pursue an acting career, they will play roles in commercials, television series and even big blockbuster movies. As a streamer, they'll make a career out of becoming an influencer and filming themselves doing things like playing videogames for a digital audience.
Get Famous also introduces the Reputation System, which will allow a Sim to unlock new perks and gain loving fans through the amount of Fame Points they accumulate. Sims can then receive the VIP treatment, networking with and befriending internationally beloved stars or posing for the eager paparazzi.
"The Sims 4 Get Famous gives players a chance to experience the highs and lows and everything in between when it comes to the wild, unpredictable life of fame," says Senior Producer Grant Rodiek in a statement. "With the new acting career, Sims can pursue their breakout role in the show business, or step into the spotlight in any career of their choice—the possibilities are endless! Our team has worked hard to bring this highly-requested expansion to the players, and we can't wait for them to tell exciting new stories of their Sims' path to stardom in Del Sol Valley."
In addition to the new location of Del Sol Valley, the expansion brings new fashion items and furniture for your lavish home.
Watch the expansion's launch trailer below.