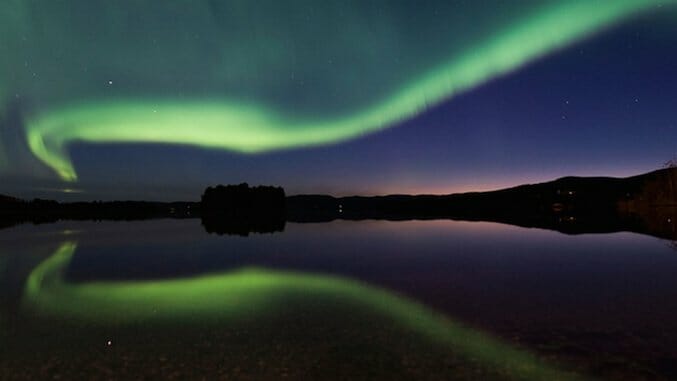 Start 2017 with a bright future while experiencing the Northern Lights of Alaska. The Aurora Winter Train in Alaska is departing on an overnight New Year's Eve journey to end 2016 with a bang.
The train will leave Anchorage on December 31 and spend one night in Fairbanks, which is known for its aurora borealis displays.
If you aren't able to make the New Year's Eve trip, trains will also leave from Anchorage on December 27 and January 3.
The starting price of the trip is $395 per person, double occupancy, according to the LA Times, and includes one train ride from Anchorage to Fairbanks, one night in a hotel in Fairbanks and a return flight to Anchorage.
If you need more than one night to gaze upon the lights a three-night/four-day option is available starting at $989. The package includes one night in Anchorage, two nights in Fairbanks, a one-way train ride, a one-way flight and a "flight seeing" tour north of the Arctic Circle.
The departure dates for the three-night trip gaze upon the shimmering sights are set for September 30 to April 28.
Lauren Spiler is a freelance journalist based in Athens, Georgia. Most call her Spiler.