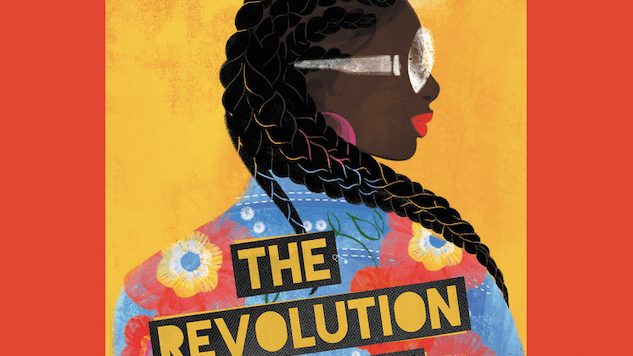 The weather might be hot, but at least we have no shortage of audiobooks to enrich and entertain as summer winds down. The best audiobooks of August include everything from a '90s nostalgia-fest to a fairy tale musical, from a fictionalized look at people surviving World War II to a fictionalized look at people fleeing the Syrian war today. No matter what kind of story you want to hear, we have something for you on this list.
Note: The books below are organized first by release date and then by run time.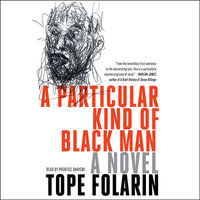 1. A Particular Kind of Black Man by Tope Folarin
Narrator: Prentice Onayemi
Run time: 5 hours and 58 minutes
Available: August 6
Audible | Libro.fm | Overdrive | SoundCloud
Prentice Onayemi's steady narration is always a safe bet, but give him a landscape of accents in service of a story about race and identity in America and that safe turns into sure. When we saw that his was the voice matched up with A Particular Kind of Black Man, the debut novel from Tope Folarin about the "uncomfortable" assimilation of a Nigerian family to American life in the ultra-white, ultra-Mormon state of Utah, we were elated. What better way to get to know a rising literary star than through the trustworthy voice of a favorite narratorial ace?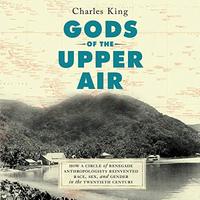 2. Gods of the Upper Air: How a Circle of Renegade Anthropologists Reinvented Race, Sex, and Gender in the Twentieth Century by Charles Kind
Narrator: January LaVoy
Run time: 13 hours and 32 minutes
Available: August 6
Audible | Libro.fm | Overdrive | SoundCloud
Speaking of narratorial aces, January LaVoy is always a ringer. Her turn at the mic here, with Charles Kind's nonfiction tale of the women scientists who "upended American notions of race, gender, and sexuality" by doing anthropological work that "reshaped how we think of women and men, normalcy and deviance," is especially exciting. Margaret Mead, Ruth Benedict, Ella Deloria and Zora Neale Hurston brought to life by January LaVoy? Queue it up.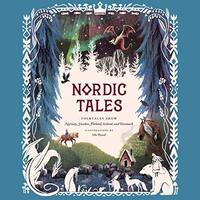 3. Nordic Tales: Folktales from Norway, Sweden, Finland, Iceland and Denmark collected by Chronicle Books
Narrators: Allan Corduner, Juha Sorola
Run time: 4 hours and 57 minutes
Available: August 13
Audible | Libro.fm | SoundCloud
This unabridged collection of traditional Nordic stories, translated and transcribed by folklorists in the 19th century, will help you escape the summer heat. And while we acknowledge the appeal of the latest print run boasting Ulla Thynell's "glowing contemporary illustrations," the audiobook version brings both narratorial excellence and Nordic authenticity to the project. It features longtime Paste favorite Allan Corduner alongside his husband, Finnish actor Juha Sorola, as the dream narratorial team.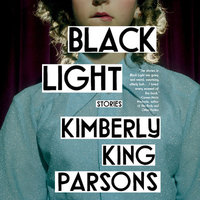 4. Black Light: Stories by Kimberly King Parsons
Narrators: Brittany Pressley, Dorothy Dillingham Blue, Karissa Vacker, Bailey Carr, Erin Spencer, Sophie Amoss, MacLeod Andrews, Kivlighan de Montebello
Run time: 5 hours and 57 minutes
Available: August 13
Libro.fm | Overdrive | SoundCloud
Whether the cast includes voiceover pros banding together like Audio Avengers or screen actors doing a favor for a screenwriting friend, we're always intrigued by a promising short story collection in audio. And with short story queen Carmen Maria Machado giving Kimberly King Parsons' Black Light glowing praise ("grimy and weird, surprising, utterly lush…I loved every moment of this book"), you should be dying to listen to this title as well.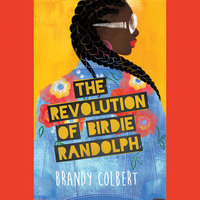 5. The Revolution of Birdie Randolph by Brandy Colbert
Narrator: Andrea Laing
Run time: 6 hours and 30 minutes
Available: August 20
Audible | Libro.fm | Overdrive | SoundCloud
We don't always need an exciting twist—a formatting gimmick, a barrel of accents, a musical soundtrack—to get excited about an audiobook. We just need a solid, natural performance. And from the SoundCloud clip linked above, Andrea Laing's straightforward reading of Brandy Colbert's novel "about first love and secrets" promises to be just that. Colbert's Little & Lion was excellent; The Revolution of Birdie Randolph is just as good.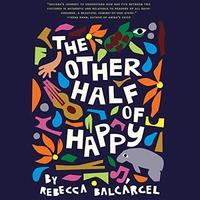 6. The Other Half of Happy by Rebecca Balcárcel
Narrator: Ariana Cordero
Run time: 8 hours and 20 minutes
Available: August 20
Audible | Libro.fm | Overdrive | SoundCloud
"One-half Guatemalan, one-half American. One-half crush, one-half buddy. One-half kid, one-half grown-up." Rebecca Balcárcel's young protagonist Quijana is "a girl in pieces" on the page, but she sounds wholly charming in Ariana Cordero's reading. Whether you listen in one go on a road trip or catch parts on the drive to school/grandma's house/etc., The Other Half of Happy promises to be a delightful family listen.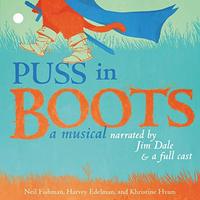 7. Puss in Boots: A Musical by Neil Fishman, Harvey Edelman and Khristine Hvam
Narrator: Jim Dale, Mark Aldrich, Barret Leddy, Nick Sullivan, Brian Holden, Al Fallick, Lisa Livesay, Heredith Inglesby, Lynn Norris, John E. Brady, Johnny Heller
Run time: 2 hours and 28 minutes
Available: August 27
Audible | Libro.fm | Overdrive | SoundCloud
Jim Dale? Khristine Hvam? A new Edelman and Fishman audiobook musical? Talk about an easy sell! After their success with Spin: The Rumpelstiltskin Musical, it was only a matter of time before this team released another hit. Clocking in at a brief two and a half hours, Puss in Boots is such easy listening that families will soon know all the words and songs by heart (and it will give them a much needed break from Paw Patrol).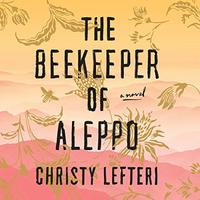 8. The Beekeeper of Aleppo by Christy Lefteri
Narrator: Art Malik
Run time: 8 hours and 43 minutes
Available: August 27
Audible | Libro.fm | Overdrive | SoundCloud
We desperately need a boost of empathy for and understanding of world's refugee crises. While one author can't illuminate the experiences of every refugee population, The Beekeeper of Aleppo's Christy Lefteri gives a voice to those seeking refuge from the Syrian war. To take that voice and make it literal, mediating the story of an old beekeeper and his blind artist wife through narrator Art Malik's sonorous voice, makes the emotional response to the novel even more powerful.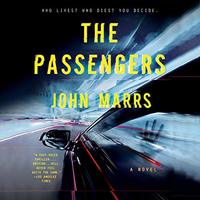 9. The Passengers by John Marrs
Narrators: Clare Corbett, Roy McMillan, Tom Bateman, Shaheen Khan, Kristin Atherton, Patience Tomlinson
Run time: 11 hours and 39 minutes
Available: August 27
Audible | Libro.fm | Overdrive | SoundCloud
John Marrs' The Passengers, which follows strangers from the near-future who are locked in their self-driving cars by a murderous hacker, might be your new favorite thriller. As read by a quintet of narrators—all British, for you American listeners looking for your next pond-hopping aural hit—and scored by tempered sound effects, this novel reads as a multi-dimensional nightmare. Do we need another reason to mistrust both technology and the government? Obviously not. Do we still plan to obsessively listen? Of course!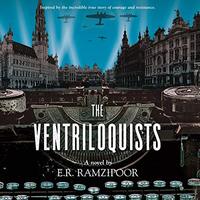 10. The Ventriloquists by E.R. Ramzipoor
Narrator: Nancy Peterson
Run time: 20 hours and 20 minutes
Available: August 27
Audible | Libro.fm | Overdrive | SoundCloud
A plucked-from-history WW11 story about the Belgian people narrated by Nancy Peterson? This alone was enough for E.R. Ramzipoor's The Ventriloquists to catch our attention. Ramzipoor uses a lost part of WWII history to tell a different kind of "fake news" story than we're used to hearing about today, and she also features an LGBT relationship both centrally and unceremoniously, which we love. Twenty hours is a lot of time to spend with one audiobook, but this title deserves the time.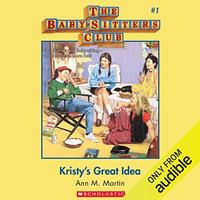 BONUS: Kristy's Great Idea (The Baby-Sitters Club, Book #1) by Ann M. Martin
Narrator: Elle Fanning
Run time: 2 hours and 44 minutes
Available: August 13
Audible (Audible Exclusive)
When the news broke that Audible became the exclusive audiobook home of Ann M. Martin's The Baby-Sitters Club series, and that Elle Fanning would be narrating five of the books, the internet was ecstatic. After listening to a preview of the first book, we can honestly say it's both a nostalgia-bomb for old fans and a legitimately compelling listen for BSC newbies. If you're an Audible member looking for your next easy listen, the Audible Exclusive BSC series should be on your list.

Looking for even more reading recommendations? Check out our lists of the best books and the best Young Adult novels of August.
---
Alexis Gunderson is a TV critic and audiobibiliophile whose writing has appeared on Forever Young Adult, Screener and Birth.Movies.Death. She'll go 10 rounds fighting for teens and intelligently executed genre fare to be taken seriously by pop culture. She can be found @AlexisKG.