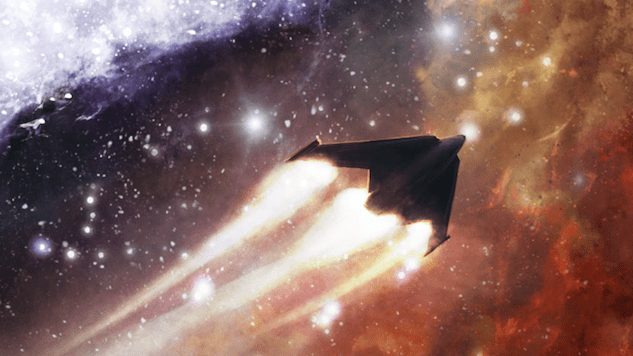 A new sci-fi trilogy inspired by the Mahabharata and ancient Indian tales? Count us in. Sangu Mandanna's sophomore Young Adult novel, A Spark of White Fire, boasts everything from a sentient spaceship to royal intrigue to a high-stakes competition. The space opera promises to be a thrilling read, as evidenced by the description from publisher Sky Pony Press:
In a universe of capricious gods, dark moons and kingdoms built on the backs of spaceships, a cursed queen sends her infant daughter away, a jealous uncle steals the throne of Kali from his nephew and an exiled prince vows to take his crown back.
Raised alone and far away from her home on Kali, Esmae longs to return to her family. When the King of Wychstar offers to gift the unbeatable, sentient warship Titania to a warrior that can win his competition, she sees her way home: she'll enter the competition, reveal her true identity to the world and help her famous brother win back the crown of Kali.
It's a great plan. Until it falls apart.
You'll have to wait until September 4th for A Spark of White Fire's release, but we're thrilled to reveal the cover today.
"When we first started talking covers," Mandanna tells Paste, "my agent, editor and I brainstormed a lot of ideas. We all wanted Titania on the cover, but we also wanted something whimsical and magical to play up the fantasy parts of the story. I loved the idea of including a crown, because so much of the story begins and ends with a crown. It was my husband who turned to me one evening and said, 'What about, like, a space crown?' So that's what I put in my email: SPACE CROWN. And voila!"
The cover (glorious space crown and all) was illustrated by Mélanie Delon and designed by Kate Gartner. Mandanna says, "I love, love, love this cover. Mélanie's artwork is incredible, and Kate did an amazing job with the design, so I feel incredibly lucky! I can't wait for everyone to meet Esmae, Titania and the rest of the messy characters in this book."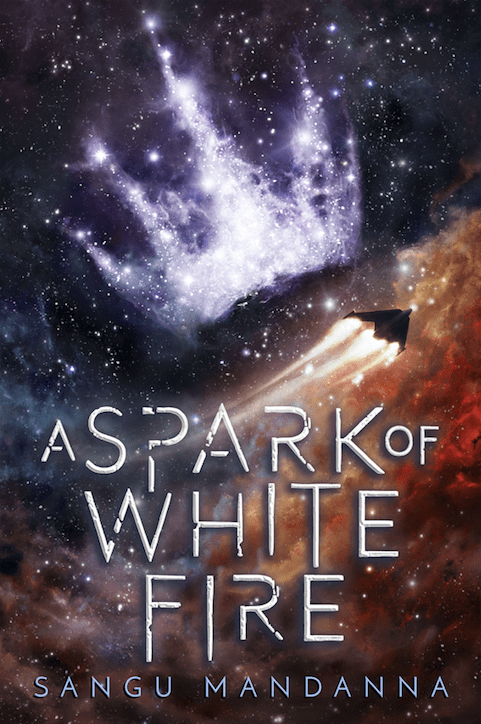 You can preorder A Spark of White Fire ahead of its September 4th release here.