It's time to welcome the return of spring and the release of captivating Young Adult books! This month, YA fiction's greatest offerings include exciting debuts, new series launches and conclusions to beloved trilogies that go out with a bang.
Ready your "To Be Read" lists, YA lovers.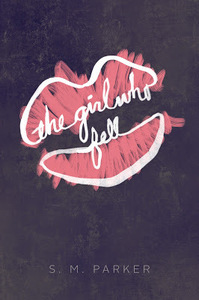 1. The Girl Who Fell by S.M. Parker
Release Date: March 1st from Simon Pulse?
Why You'll Love It: S.M. Parker's The Girl Who Fell isn't just an entertaining contemporary YA novel. This gripping story of manipulation and abuse marks the first great book of March, and it's a shoe-in for one of the best reads this year. What starts off as a seemingly sweet love story quickly spirals down a dark rabbit hole. What happens when the person you love turns out to be a monster who alienates you from friends and family? This story delivers a slow burn, but the tension stacks in thick layers. Hold on tight. ?
Description: Zephyr is focused. Focused on leading her team to the field hockey state championship and leaving her small town for her dream school, Boston College.?? But love has a way of changing things.?? Enter the new boy in school: the hockey team's starting goaltender, Alec. He's cute, charming and, most important, Alec doesn't judge Zephyr. He understands her fears and insecurities—he even shares them. Soon, their relationship becomes something bigger than Zephyr, something she can't control, something she doesn't want to control.?? Zephyr swears it must be love. Because love is powerful, and overwhelming, and … terrifying? ??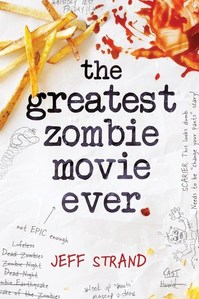 2. The Greatest Zombie Movie Ever by Jeff Strand
Release Date: March 1st from Sourcebooks Fire?
Why You'll Love It: A Young Adult novel about teen filmmakers struggling to make a dent on YouTube with a zombie movie? Sign me up. It's a hilarious read sure to make you remember the days of your own indie film exploits, whether you ran around with a camcorder or iMovie installed on your iPhone. ?
Description: After producing three horror films that went mostly ignored on YouTube, Justin and his filmmaking buddies decide it's time to make something epic. In fact, they're going to make The Greatest Zombie Movie Ever. They may not have money or a script, but they have passion. And, after a rash text message, they also have the beautiful Alicia Howtz as the lead. Hemmed in by a one-month timeline and a cast of uncooperative extras, but aching to fulfill Alicia's dreams, Justin must face the sad, sad truth: he may, in actuality, be producing The Worst Zombie Movie Ever.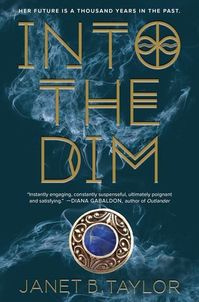 3. Into the Dim by Janet B. Taylor
Release Date: March 1st from HMH Books for Young Readers
Why You'll Love It: Three words: Young Adult Outlander. The story introduces readers to Hope Watson, a young girl who gets trapped in the 12th century during a quest to save her mother. It's the first book in a series, promising forbidden love, high stakes and epic thrills in the Scottish highlands. ?
Description: When fragile, 16-year-old Hope Walton loses her mom to an earthquake overseas, her secluded world crumbles. Agreeing to spend the summer in Scotland, Hope discovers that her mother was more than a brilliant academic; she was a member of a secret society of time travelers. Trapped in the 12th century in the age of Eleanor of Aquitaine, Hope has 72 hours to rescue her mother and get back to their own time. Along the way, her path collides with that of a mysterious boy who could be vital to her mission … or the key to Hope's undoing.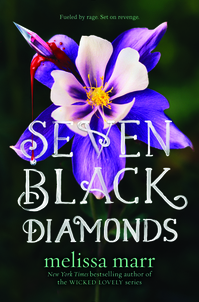 4. Seven Black Diamonds by Melissa Marr
Release Date: March 1st from HarperCollins
Why You'll Love It: If you're a fan of YA, chances are you recognize Melissa Marr from her massively popular Wicked Lovely series. Well, she's back and diving into fantasy once more, giving us a new look at the world of the Fae. If you enjoyed The Girl at Midnight by Melissa Grey, this book is definitely for you. ?
Description: Lilywhite Abernathy is a criminal—she's half human and half fae—and since the time before she was born, a war has been raging between humans and faeries. Lily's father has always shielded her, but when she's sent to the prestigious St. Columba's school, she's delivered straight into the arms of a fae sleeper cell—the Black Diamonds. The Diamonds are planted in the human world as the sons and daughters of the most influential families and tasked with destroying it from within. Against her will, Lilywhite's been chosen to join them … and even the romantic attention of the fae rock singer Creed Morrison isn't enough to keep Lily from wanting to run back to the familiar world she knows.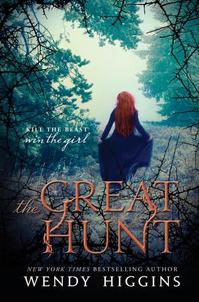 5. The Great Hunt by Wendy Higgins
Release Date: March 8th from HarperTeen?
Why You'll Love It: A reimagined fairytale from the New York Times bestselling author of Sweet Evil, The Great Hunt is a retelling of the Grimm Brothers' "The Singing Bone." Delivering dark fantasy packed with magic and the dangerous wilderness, this is absolutely a must-read in March.
Description: A strange beast stirs fear in the kingdom of Lochlanach, terrorizing towns with its brutality and hunger. In an act of desperation, a proclamation is sent to all of Eurona—kill the creature and win the ultimate prize: the daughter of King Lochson's hand in marriage.??
Princess Aerity understands her duty to the kingdom though it pains her to imagine marrying a stranger. It would be foolish to set her sights on any particular man in the great hunt, but when a brooding local hunter, Paxton Seabolt, catches her attention, there's no denying the unspoken lure between them … or his mysterious resentment. ??Paxton is not keen on marriage. Nor does he care much for spoiled royals and their arcane laws. He's determined to keep his focus on the task at hand—ridding the kingdom of the beast and protecting his family—yet Princess Aerity continues to challenge his notions with her unpredictability and charm. But as past secrets collide with present desires, dire choices threaten everything Paxton holds dear.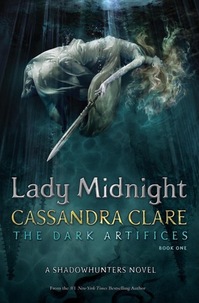 6. Lady Midnight by Cassandra Clare
Release Date: March 8th from Margaret K. McElderry Books?
Why You'll Love It: If you're a fan of Cassandra Clare's Mortal Instruments series, you'll be thrilled to learn that she's expanding the books into another spin-off series. First, she published the prequel Infernal Devices series, and now The Dark Artifices serves as a sequel. Set in Los Angeles, the story takes place after City of Heavenly Fire and promises more action, fantasy and plenty of heartbreak.?
Description: It's been five years since the events of City of Heavenly Fire that brought the Shadowhunters to the brink of oblivion. Emma Carstairs is no longer a child in mourning, but a young woman bent on discovering what killed her parents and avenging her losses.?? Together with her parabatai Julian Blackthorn, Emma must learn to trust her head and her heart as she investigates a demonic plot that stretches across Los Angeles, from the Sunset Strip to the enchanted sea that pounds the beaches of Santa Monica.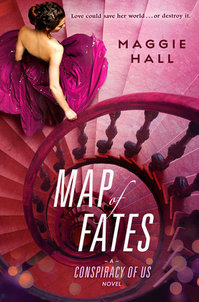 7. Map of Fates by Maggie Hall?
Release Date: March 8th from Putnam?
Why You'll Love It: At last, the sequel to Maggie Hall's The Conspiracy of Us, a Paste pick for The Best YA Novels of 2015, is here. Hall's series is a Young Adult take on The Da Vinci Code that sends readers across the globe on a jet-setting adventure brimming with intrigue and love triangles.
Description: Two weeks. That's how long it took for Avery West's ordinary life to change forever. In two weeks, she discovered she was heiress to a powerful secret society known as the Circle, learned her mother was taken hostage by the Circle's enemies and fell for a boy she's not allowed to love, just as she found out another was her unwelcome destiny.
Now, Avery crosses oceans in private jets to hunt for clues that will uncover the truth about the Circle, setting her mom and herself free before it's too late. By her side are both the boys: Jack—steady, loyal and determined to help her even at the expense of his own duty—and Stellan, whose connection to Avery grows stronger by the day despite her best intentions, making her question what she believes at every turn.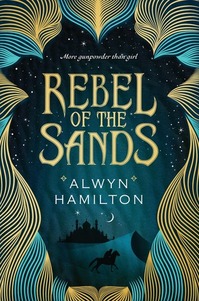 8. Rebel of the Sands by Alwyn Hamilton
Release Date: March 8th from Viking Books for Young Readers?
Why You'll Love It: What's not to love here? In Alwyn Hamilton's debut, readers are whisked away to Dustwalk, a town where Amani has little choice in where life takes her until a stranger appears. Amani then goes from life as an unknown sharp-shooter with dreams of escaping monotony to trying to escape with her life. With plenty of magic and mysticism, it's the first book in a trilogy that'll make you go crazy waiting for the next installment.
Description: She's more gunpowder than girl—and the fate of the desert lies in her hands. Mortals rule the desert nation of Miraji, but mystical beasts still roam the wild and barren wastes, and rumor has it that somewhere, djinni still practice their magic. But there's nothing mystical or magical about Dustwalk, the dead-end town that Amani can't wait to escape from. ??Destined to wind up "wed or dead," Amani's counting on her sharpshooting skills to get her out of Dustwalk.
When she meets Jin, a mysterious and devastatingly handsome foreigner, in a shooting contest, she figures he's the perfect escape route. But in all her years spent dreaming of leaving home, she never imagined she'd gallop away on a mythical horse, fleeing the murderous Sultan's army, with a fugitive who's wanted for treason. And she'd never have predicted she'd fall in love with him … or that he'd help her unlock the powerful truth of who she really is.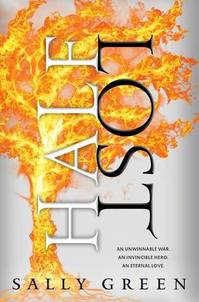 9. Half Lost by Sally Green
Release Date: March 29th from Viking Books for Young Readers?
Why You'll Love It: As Sally Green wraps up the final chapter of her Half Bad trilogy, we have to say goodbye to yet another amazing YA series. The books follow Nathan, an on-the-run teen thrust into the never-ending war between factions of witches. Packed with magic and mayhem, Green's novels are impossible to put down.
Description: The Alliance is losing. Their most critical weapon, 17-year-old witch Nathan, has killed 52 people, and yet he's no closer to ending the tyrannical, abusive rule of the Council of White Witches in England. Nor is Nathan any closer to his personal goal: getting revenge on Annalise, the girl he once loved before she committed an unthinkable crime.
There is an amulet, protected by the extremely powerful witch Ledger, which could be the tool Nathan needs to save himself and the Alliance. But the amulet is not so easily acquired. And Nathan has started to suffer from visions of a golden moment when he dies, and of an endless line of Hunters, impossible to overcome. Gabriel, his closest companion, encourages Nathan to run away with him, to start a peaceful life together. But even Gabriel's love may not be enough to save Nathan from this war, or from the person he has become.

?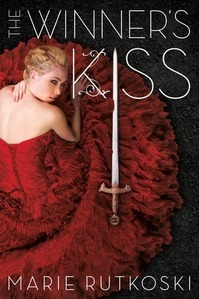 10. The Winner's Kiss by Marie Rutkoski
Release Date: March 29th from Farrar, Straus and Giroux
Why You'll Love It: If you've missed out on Marie Rutkoski's The Winner's Trilogy, it's time to dive in before the final book in this incredible series hits bookstores this month. It's an intense series full of drama, war, betrayal and political intrigue. Pick up all three books, and enjoy a weekend of binge-reading. ?Description: War has begun. Arin is in the thick of it with untrustworthy new allies and the empire as his enemy. Though he has convinced himself that he no longer loves Kestrel, Arin hasn't forgotten her, or how she became exactly the kind of person he has always despised. She cared more for the empire than she did for the lives of innocent people—and certainly more than she did for him. At least, that's what he thinks.
??In the frozen north, Kestrel is a prisoner in a brutal work camp. As she searches desperately for a way to escape, she wishes Arin could know what she sacrificed for him. She wishes she could make the empire pay for what they've done to her. But no one gets what they want just by wishing. As the war intensifies, both Kestrel and Arin discover that the world is changing. The East is pitted against the West, and they are caught in between. With so much to lose, can anybody really win?