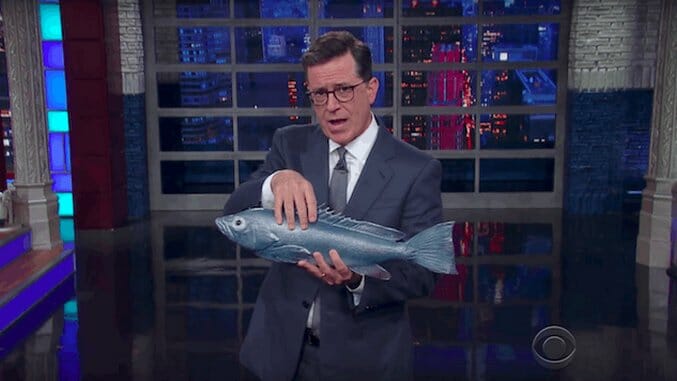 The "human pinky ring" aka "guy ordering a martini at the bowling alley" aka White House Communications Director Anthony Scaramucci "made a mistake in trusting in a reporter" which has resulted in one of the most ridiculous scandals of this administration and some hilarious late night television.
Stephen Colbert, Seth Meyers and Trevor Noah all took on The Mooch's phone call with Ryan Lizza of The New Yorker on their respective shows. While Noah declined to read through the whole interview on fear of breaking the bleep machine, Meyers expertly used the sound of a rooster to censor Scaramucci's comments about Steve Bannon, and Colbert just warned CBS to break out the "emergency extra bleeps." The hosts also touched on the health care vote, the transgender military ban and Trump's continued verbal attacks on Jeff Sessions.
Check out the segments below so you can laugh to keep yourself from crying.
Late Night with Seth Meyers

The Daily Show with Trevor Noah

The Late Show with Stephen Colbert