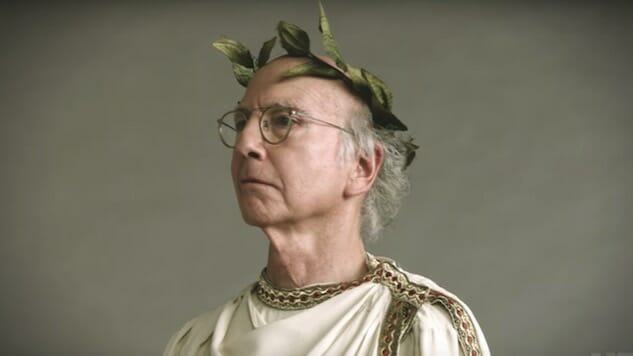 One of HBO's best series of all time, Curb Your Enthusiasm, is finally back with the announcement that the ninth season will premiere on Oct. 1.
HBO made the announcement with a teaser which features creator, executive producer and star Larry David spinning in a toga, echoing his response to questions of why he decided to revive the show after going off the air back in 2011: "In the immortal words of Julius Caesar, 'I left, I did nothing, I returned.'"
Cast members Jeff Garlin, Susie Essman, JB Smoove, Mary Steenburgen and Ted Danson are all set to return for the show's ninth season, which will total 10 episodes.
The return of the Emmy Award-winning comedy was announced last June and production began that November.
Curb Your Enthusiasm season nine premieres on HBO on Oct. 1. Watch the new teaser below.