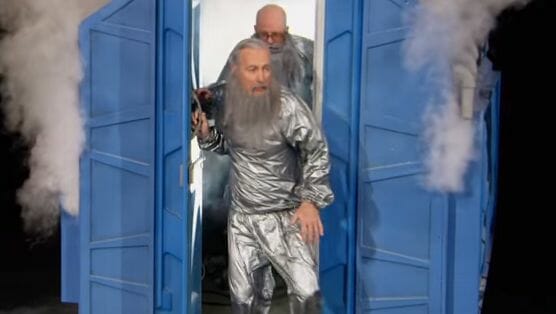 Netflix is releasing Bob Odenkirk and David Cross from captivity this November.
Odenkirk and Cross are the comedy duo behind HBO's late comedy series Mr. Show, which ran from 1995-1998. The teaser for Netflix's W/ Bob & David spoofs on the idea that the pair have been hibernating for the past 16 years.
Odenkirk is most recently known for his portrayal of Saul Goodman on AMC's Breaking Bad and Better Call Saul. Cross is most famously known for playing Tobias Fünke in the sitcom Arrested Development.
W/ Bob & David will consist of four 30-minute episodes and will feature appearances by Paul F. Tompkins, Jill Talley, Jay Johnston, John Ennis, Brian Posehn and more. It premieres Friday, Nov. 13 on Netflix.