Watch the First Teaser for HBO's New 420-Friendly Comedy, High Maintenance
Photo by Craig Blankenhorn
Comedy
Video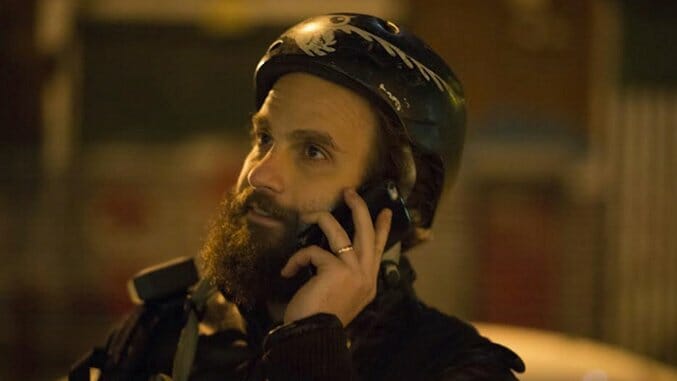 HBO has released a teaser for another one of its new fall comedies, High Maintenance.
Created by husband-and-wife team Katja Blichfeld and Ben Sinclair, High Maintenance follows one man, "The Guy" (Sinclair), who serves as a friendly weed dealer to the eclectic community of Brooklyn. A press release states that, "From the unexpected and offbeat to the predictable and mundane, the series provides a glimpse into the daily routines of the customers and how they light things up." The short teaser takes us with The Guy as he rides around on his bike, supplying his product to a yuppie couple and giving small glimpses of other clients, which seem to be of all types and walks.
High Maintenance began in 2012 as a web series distributed for free on Vimeo and ran for 19 well-received episodes before it was picked up by HBO. The series, which will start out with six episodes, is also being executive-produced by Blichfeld and Sinclair along with Russell Gregory. Watch the teaser above.