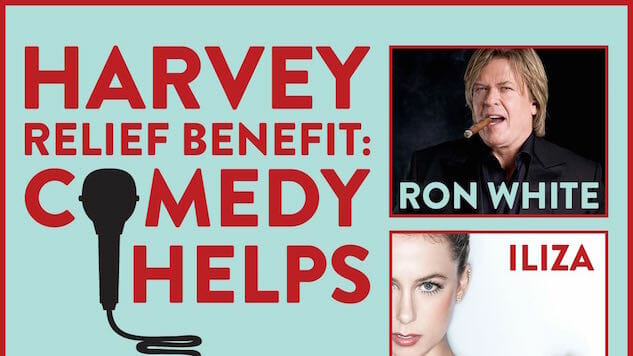 The Paramount Theatre in Austin, Texas has announced that it will host a comedy show wherein 100 percent of the proceeds will go to the American Red Cross to aid the Hurricane Harvey relief effort.
The show will feature Ron White, Iliza Schlesinger and Chris D'Elia, and is scheduled for Sept. 5. Doors open at 7 p.m. local time. With those three comedians, they're clearly trying to cover a couple of different demographics, so hopefully anybody can come out and enjoy themselves. So if you're in the Austin area, consider laughing for a good cause!
Tickets go on sale tomorrow, Aug. 31, at 11 a.m. EDT—find out more about the show here. You can also donate to the Red Cross by visiting their website.