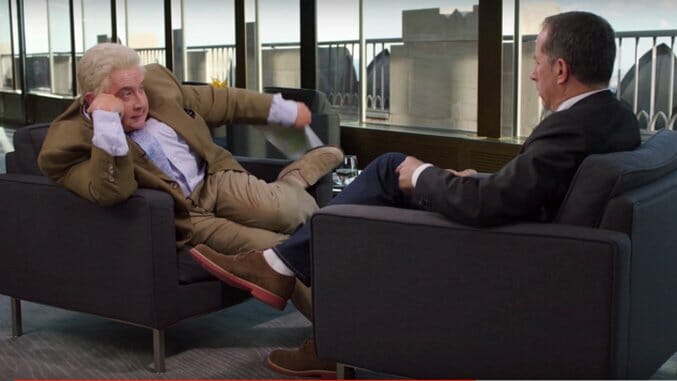 Jiminy Glick, the doughnut-gorging, insult-heavy interviewing persona of Martin Short, has made a new home on Maya and Marty, the new variety show hosted by Short and Maya Rudolph.
After flummoxing Drake and Ricky Gervais, Glick sat down with the "dull-faced" Jerry Seinfeld for their first talk in 15 years.
Watch above to see Glick's insult Seinfeld about his post-sitcom fame. "I'm still around, and I have a new show!" insists Seinfeld.
"Ish. You're still around-ish," corrects Glick. "You're kind of here. The same way, y'know, Jimmy Carter is with us."
If you can't get enough of Glick insulting the comedy legend "from the '90s," watch the pair's previous talk below.