Get Distracted with John Oliver in the First Teaser for Last Week Tonight's New Season
Images via Eric Liebowitz/HBO, HBO
Comedy
Video
Last Week Tonight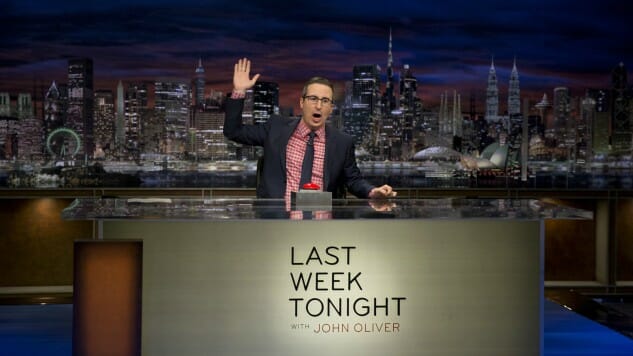 Last Week Tonight With John Oliver, or what Donald Trump would likely call "Fake News At Some Point With a British Guy," returns with an all-new season on Sunday, Feb. 18, not a moment too soon.
Be prepared to rid yourself of all distractions and get ready for all the top stories with your favorite annoyingly English host, John Oliver. Watch as he gets to the bottom of some of the most intense, captivating and breaking news stories of the year … probably the century. In the teaser, Oliver touches on Trump's Twitter fights,, the Powerball, kittens, opioids, Harambe, ISIS and so much more. Are you ready for the fifth season? It's coming.
Last Week Tonight With John Oliver is the winner of seven Emmys so far, including Outstanding Variety Talk Series for two years in a row. That's almost as many wins as actress Julia Louis-Dreyfus, Oliver's HBO compatriot.
Watch the first teaser for Last Week Tonight season five above, and revisit the show's season four finale here.